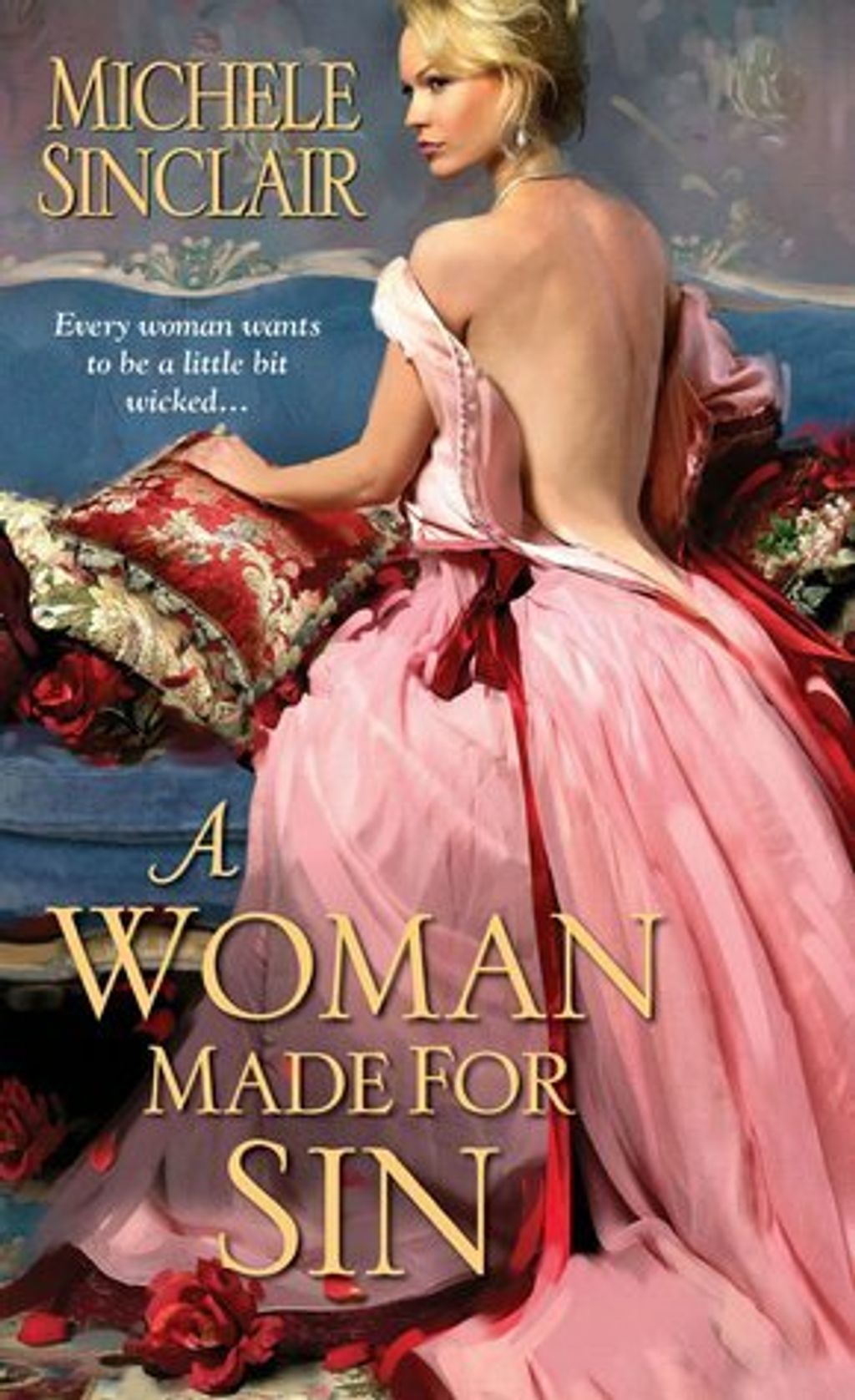 A Woman Made for Sin (Promises #2)
by Michele Sinclair
Goodreads rating: 3.72
Three best friends are the most eligible ladies in London. But Lady Aimee Wentworth only has eyes for the handsome sailor who captured her heart long ago...

Everything She Lost...

Lady Aimee Wentworth has grown tired of Reece Hamilton avoiding her. Unable to shake her childhood vow to marry the dashing sailor, she devises a plan that she's certain will land her in his arms. But before she can act, she's captured by Reece's crew, and an ill-timed case of mistaken identity all but shatters her hopes of winning back his affections...

...Was Worth Everything She Gained

Born the untitled second son of a lord, Reece has resigned himself to the life of a sailor. Unable to provide the luxuries befitting a Lady, he insisted that Aimee seek the hand of a nobleman. But when he discovers her on board his ship, he knows there is only one direction in which to set his sails - toward a destiny more adventurous - and more passionate - than either could have ever imagined...
Rental RM4 + Deposit RM21