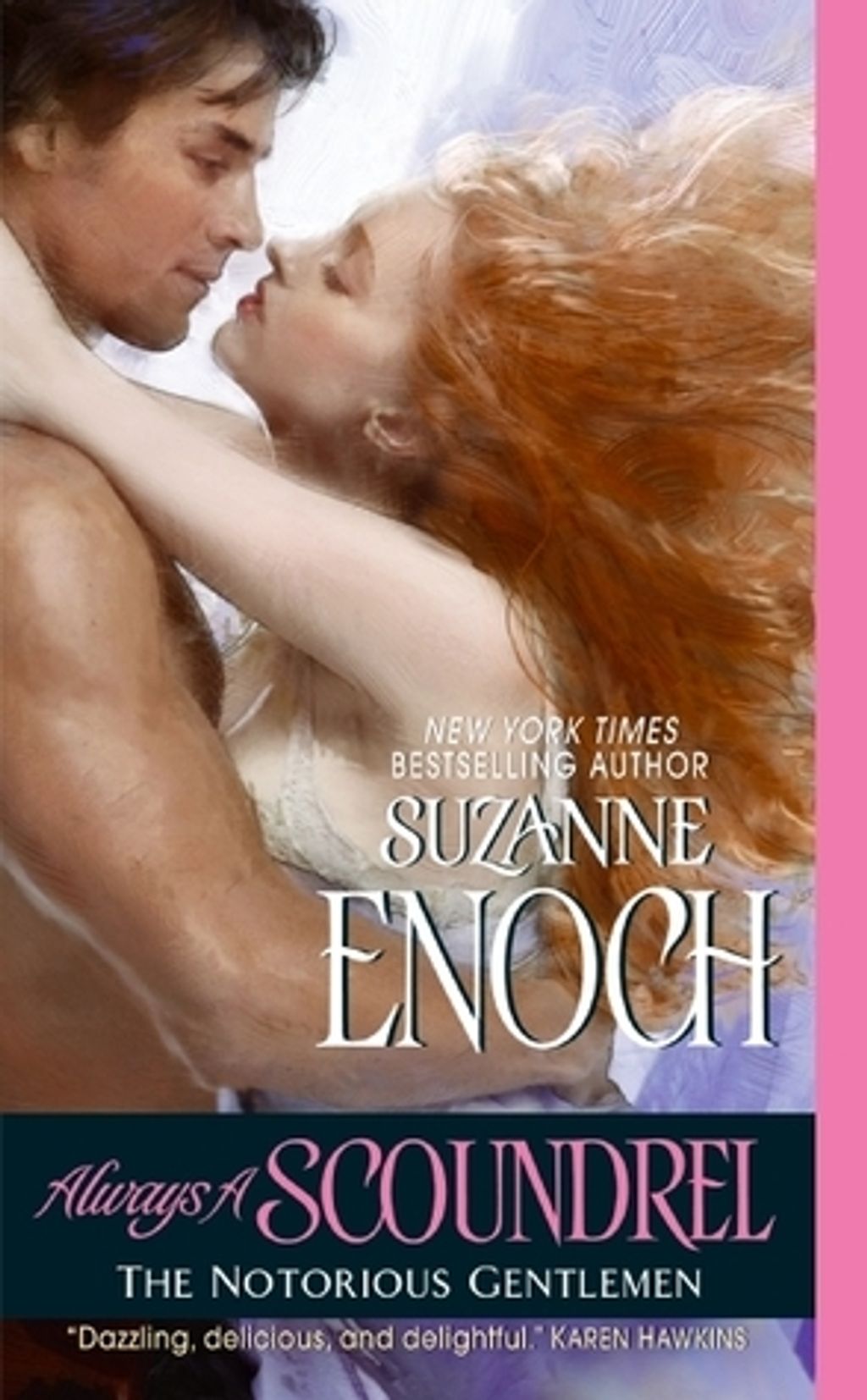 Always a Scoundrel (Notorious Gentlemen #3)
by Suzanne Enoch
Goodreads rating: 3.95
Never a gentleman . . . until now.

Lord Bramwell Johns, the second son of a duke, is an unrepentant scoundrel. Now that his two closest friends are disgustingly ensconced in domestic bliss, Bram is feeling strangely restless. And not even relieving London's least deserving artistocrats of their ill-gotten jewels is enough—until the night he overhears an argument. It seems that Lady Rosamund Davies is about to be forced into marriage with a rogue even worse than himself.

Rose is well aware of Bram's scandalous reputation, so any reason for his sudden interest in her is suspect; more so since he's close friends with the man about to ruin her family! She has her own plan though, and Bram may be just what she requires—as long as she remembers that he is only looking out for himself. As long as she remembers that his kisses and caresses don't mean anything. As long as she can keep from wondering whether she can trust a scoundrel . . . with her heart.
Rental RM4 + Deposit RM21