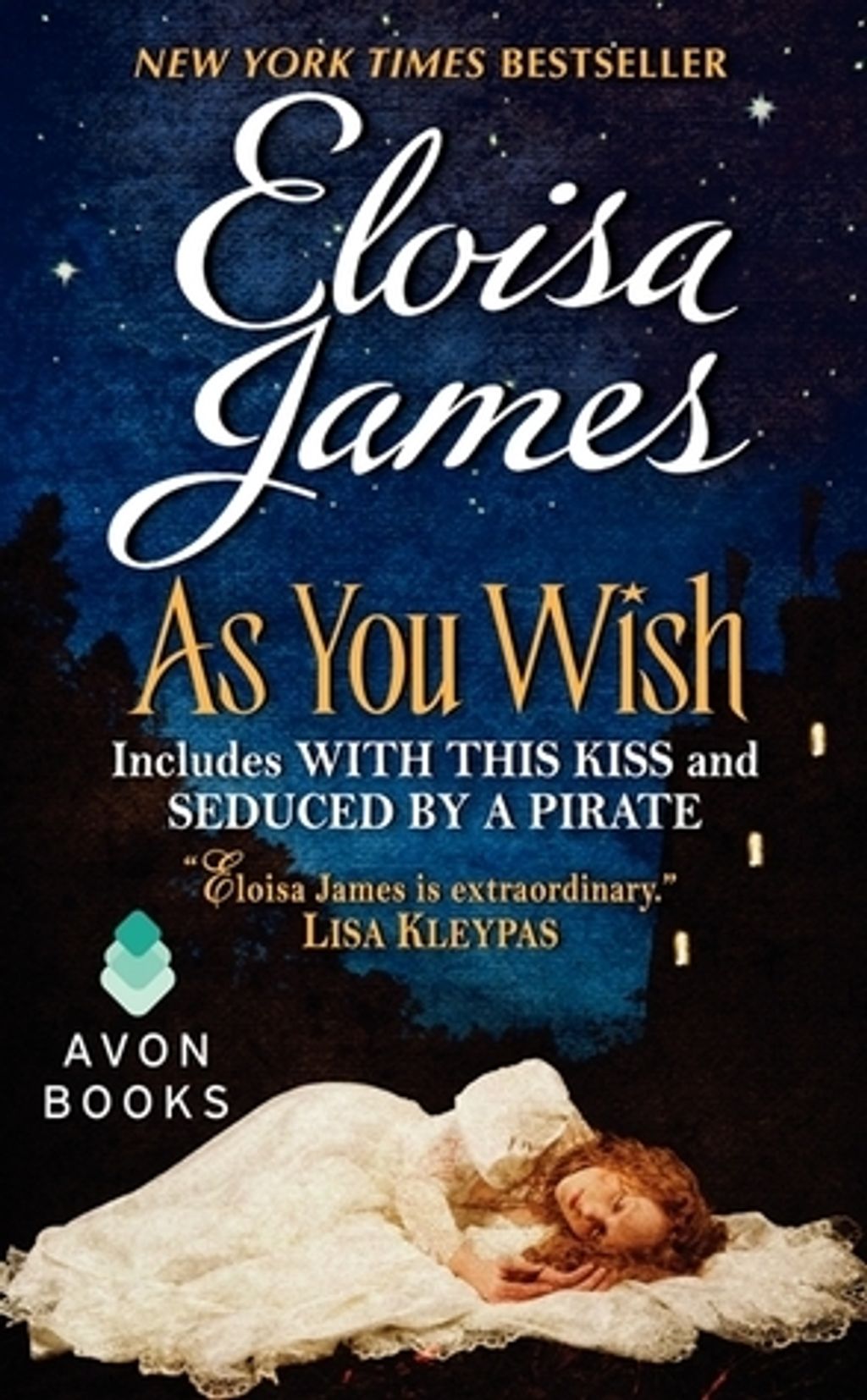 As You Wish
by Eloisa James
Goodreads rating: 4.05

With This Kiss

Lady Grace Ryburn is in love with a dashing young lieutenant, Colin Barry, but she turns away, thinking that Colin is in love with her sister.

Should Colin throw propriety to the winds, imitate his pirate father, and simply take what he most desires?

Seduced by a Pirate

After years at sea, Sir Griffin Barry comes home to claim his wife. But is Phoebe his wife, if their marriage was never consummated?

As an infamous pirate, Griffin claimed and kept gold and jewels… but this is one treasure that will not be so easy to capture.


As You Wish is a special collection in Eloisa's Fairy Tales that pairs a novella previously published electronically, Seduced by a Pirate, with a brand new, longer story, With this Kiss.
Rental RM4 + Deposit RM21