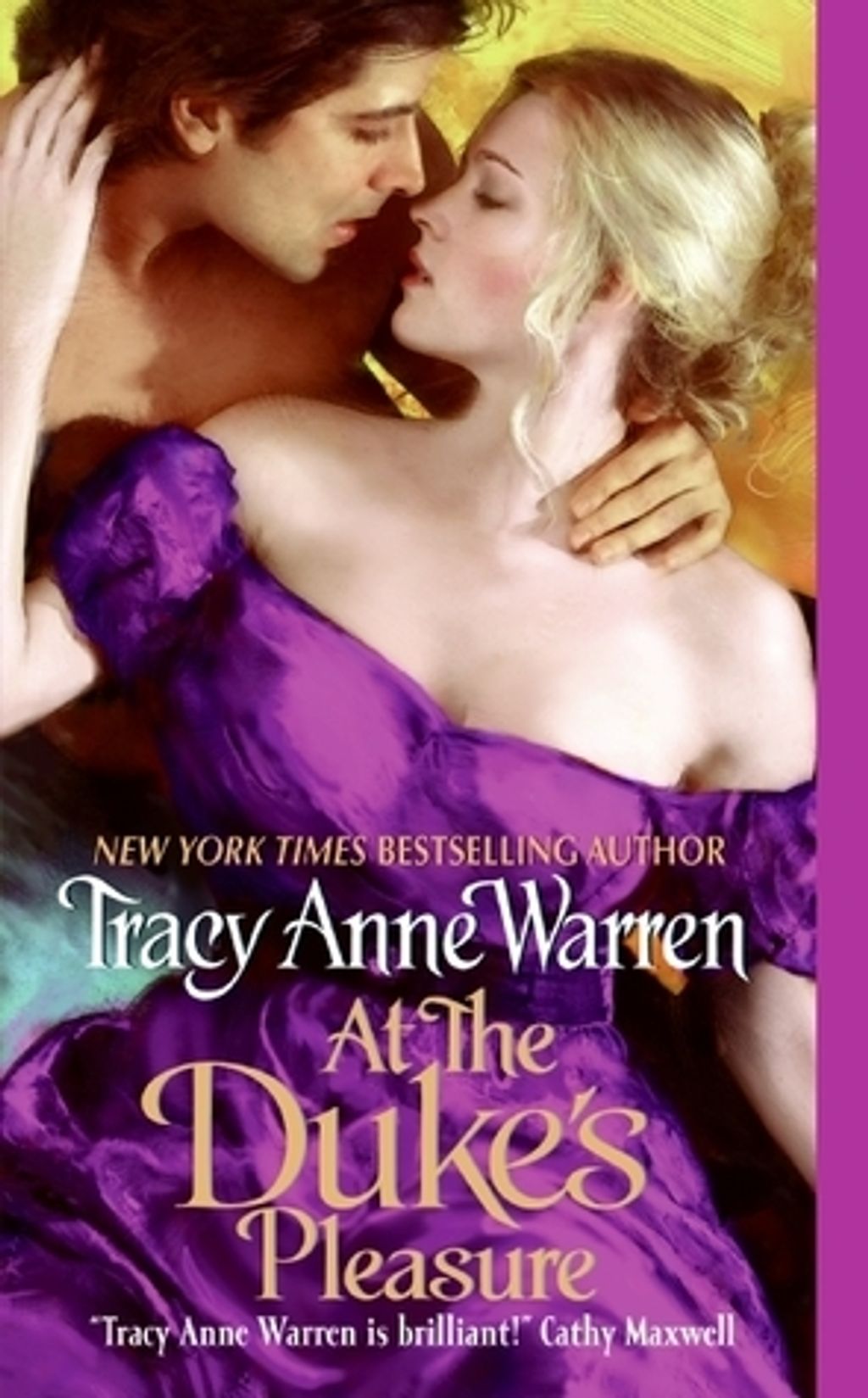 At the Duke's Pleasure (The Byrons of Braebourne #3)
by Tracy Anne Warren
Goodreads rating: 3.77
All the Byrons are just as "mad, bad, and dangerous to know" as their famous non-relation...but now the time has come for the eldest son to marry...

Edward Byron, Duke of Clybourne, has everything a man in Society needs...except a wife. Duty requires he wed, so he decides that a long-standing arranged marriage will do nicely. He knows his bride is beautiful, biddable and bright enough to run his household and nursery. He expects his betrothed, Lady Claire Marsden, will be thrilled with his decision—unfortunately, she's not!

Claire has longed for Edward since she was sixteen, but how can he expect her to agree to his proposal when he barely knows her and doesn't love her? Nothing will convince her to accept a loveless marriage. And so she begins a battle of outrageous resistance, forcing Edward to learn that he must lose his heart in order to win his bride.
Rental RM4 + Deposit RM21