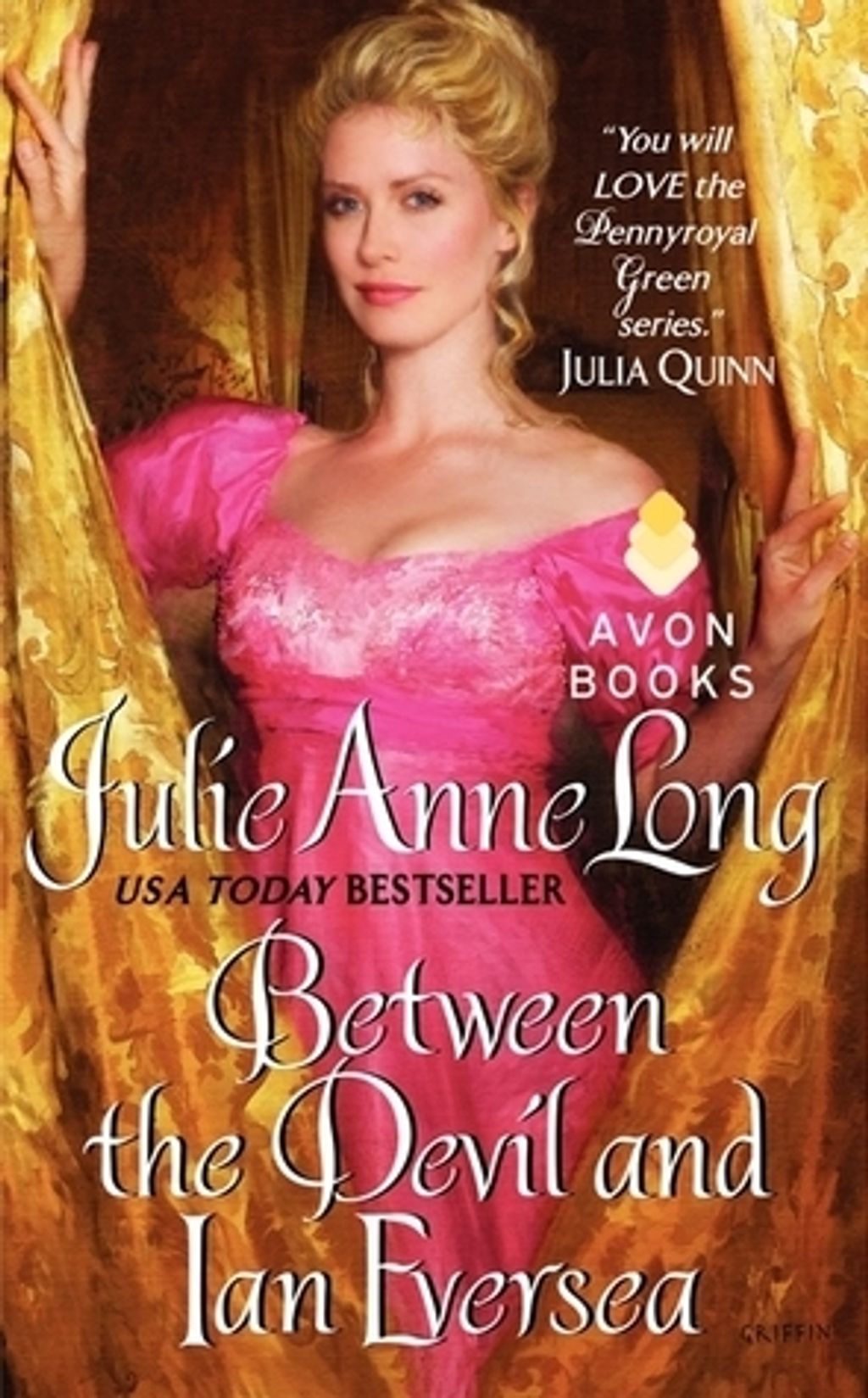 Between the Devil and Ian Eversea (Pennyroyal Green #9)
by Julie Anne Long
Goodreads rating: 3.76
She might look like an angel...

The moment orphaned American heiress Titania "Tansy" Danforth arrives on English shores she cuts a swath through Sussex, enslaving hearts and stealing beaux. She knows she's destined for a spectacular titled marriage—but the only man who fascinates her couldn't be more infamous...or less interested.

...but it takes a devil to know one...

A hardened veteran of war, inveterate rogue Ian Eversea keeps women enthralled, his heart guarded and his options open: why should he succumb to the shackles of marriage when devastating good looks and Eversea charm make seduction so easy?

...and Heaven has never been hotter.

When Ian is forced to call her on her game, he never dreams the unmasked Tansy—vulnerable, brave, achingly sensual—will tempt him beyond endurance. And fight as he will, this notorious bachelor who stood down enemies on a battlefield might finally surrender his heart...and be brought to his knees by love.
Rental RM4 + Deposit RM21