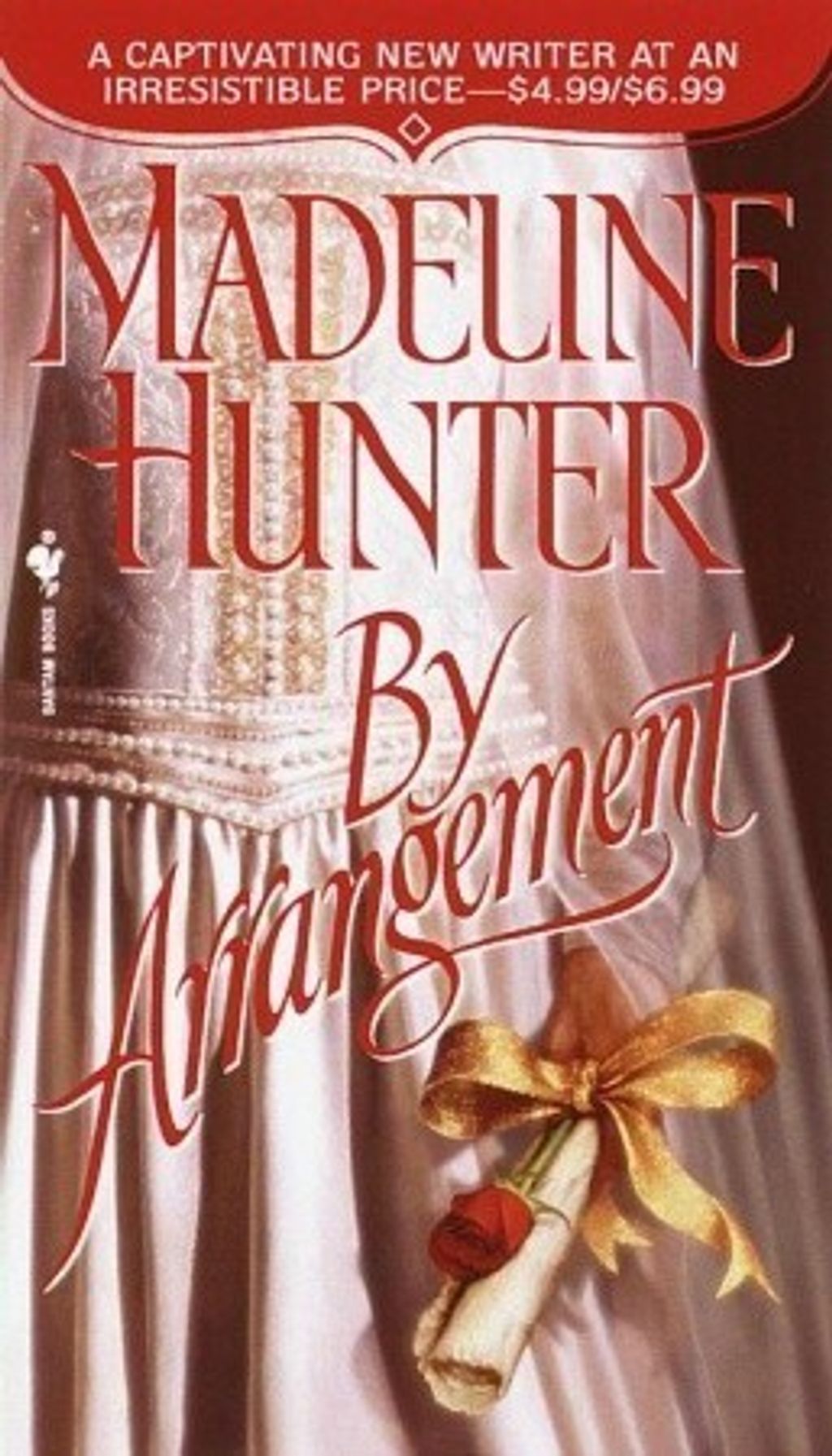 By Arrangement (Medieval Series #4)
by Madeline Hunter
Goodreads rating: 3.89
The lady and the commoner...

Lady Christiana Fitzwaryn was not opposed to marriage. But she demanded to be married on her own terms, not as punishment for a romantic indiscretion, and especially not to a common merchant. Yet she was in for a shock when she met David de Abyndon. For she was confronted by no ordinary merchant but a man of extraordinary poise and virility. He was unaffected by their difference in social status. And even less affected by her well-thought-out arguments against their upcoming betrothal. Instead, it was Christiana who felt uneasy in the presence of this naturally lordly man behind whose cool blue eyes she sensed the most uncompromising of passions.

David de Abyndon understood Christiana's dilemma, for he too harbored a secret pain. How could he tell her that there was more to this arrangement than met the eye? How could he tell her about his deal with the king--a deal that meant he had all but bought Christiana sight unseen?

What's more, now that he had seen this beautiful, spirited woman, how could he convince her that the love she sought was not in the callow knight she had romanticized but in the flesh-and-blood arms of the man who may have bought her body--but in the bargain lost both his heart and soul?
Rental RM4 + Deposit RM21