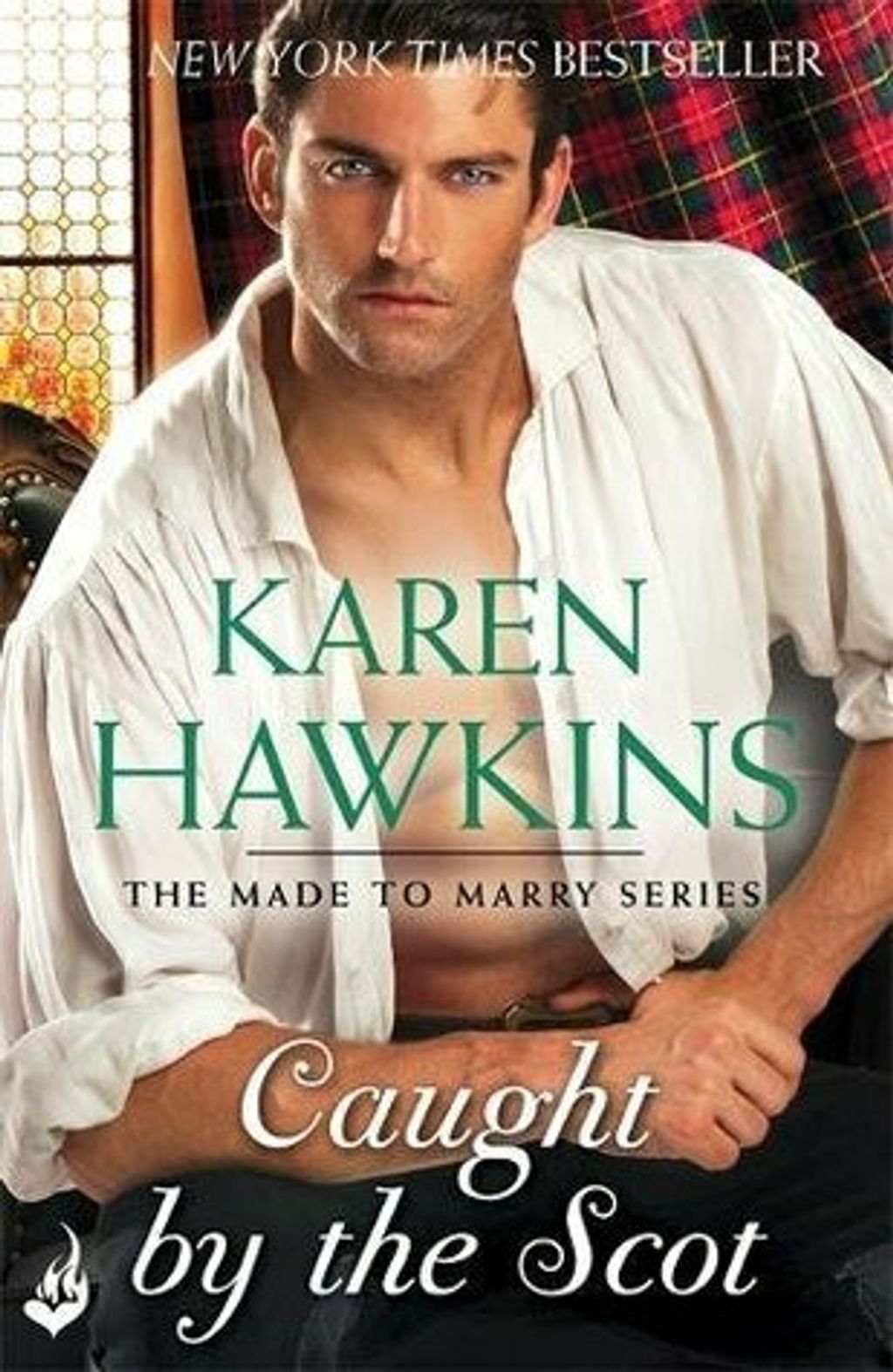 Caught by the Scot (Made to Marry #1)
by Karen Hawkins
Goodreads rating: 3.78

When the dark Duke of Hamilton loses his beloved wife, he heeds her dying wish that he make certain her three brothers marry well for she fears they are all headed to ruin. Heartsick, the Duke approaches the task with a heavy hand, ordering the three brothers to marry within three months or forego their inheritance.

The middle brother, the dashing Conner Douglas, is not about to give up his independence, but he knows marriage doesn't always mean one must change, does it? If anything, being married to a pliable sort of female would give him even more opportunity to seduce the married women of the ton. So he heads straight for the most pliable female he knows - a childhood acquaintance and now mousy spinster, the English born and bred Miss Theodora Cumberbatch-Snowe.

Conner is so certain Theodora will joyously agree to marry him, that he takes his time traveling to her house and has only one month to secure her hand and marry. Yet when he arrives at her parents' house he discovers that Theodora has just run away with a local landowner—a farmer, no less! Unknown to Conner, Theodora has been wildly, passionately in love with him for years. But she's accepted that he sees her only as a friend. Unable to sit forever in her parents' front parlor and wait for what will never happen, Theodora decided to marry someone comfortable in the hopes they might at least become good partners.

Unaware of Theodora's feelings, Conner isn't about to let 'the perfect wife' get away so easily. But as Conner seduces Theodora, his own feelings stir. And after surviving a trip of mishaps and traps, he discovers that he can't image her marrying anyone but him.
Rental RM4 + Deposit RM21