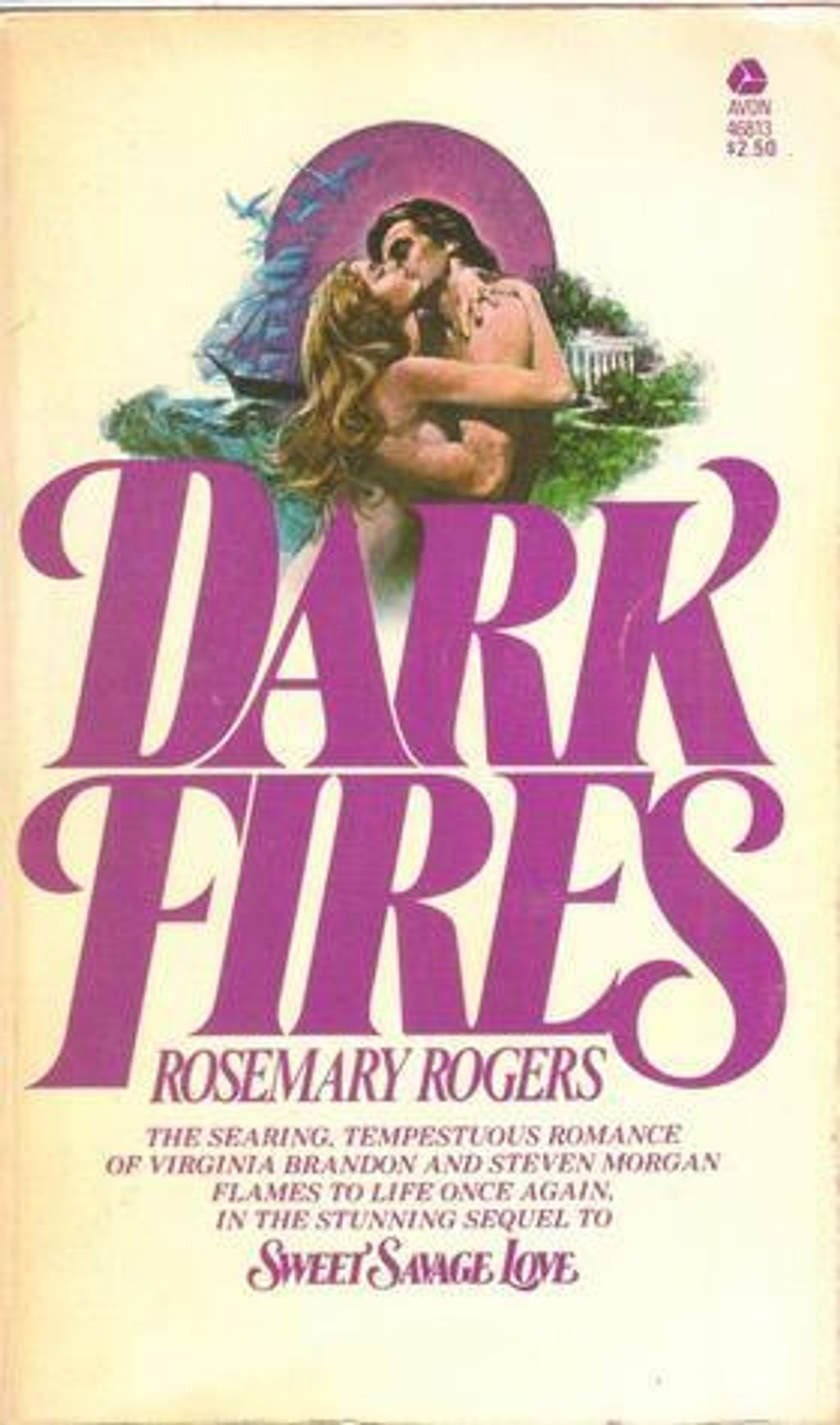 Dark Fires (Legend of Morgan-Challenger #2)
by Rosemary Rogers
Goodreads rating: 3.98
Sequel to Sweet Savage Love
Desire -- savage, untamed and undeniable -- bound tempestuous Virginia Brandon to Steve Morgan,her magnificent, dangerous soldier of fortune. And in the blistering heat Of revolution's flames, they swore to love for an eternity and beyond.

Now explosive events have shattered their turbulent union -- tearing Steve and Ginny apart and casting them upon fateful tides flowing toward separate perils and faraway secret affairs. But no great distance, no sensuous betrayal, no treacherous intrigue of warrior or king can extinguish the brilliance of their majestic love. For their passion their destiny -- and it will blaze anew with a white hot intensity when their bodies at last entwine once more.
Rental RM4 + Deposit RM21