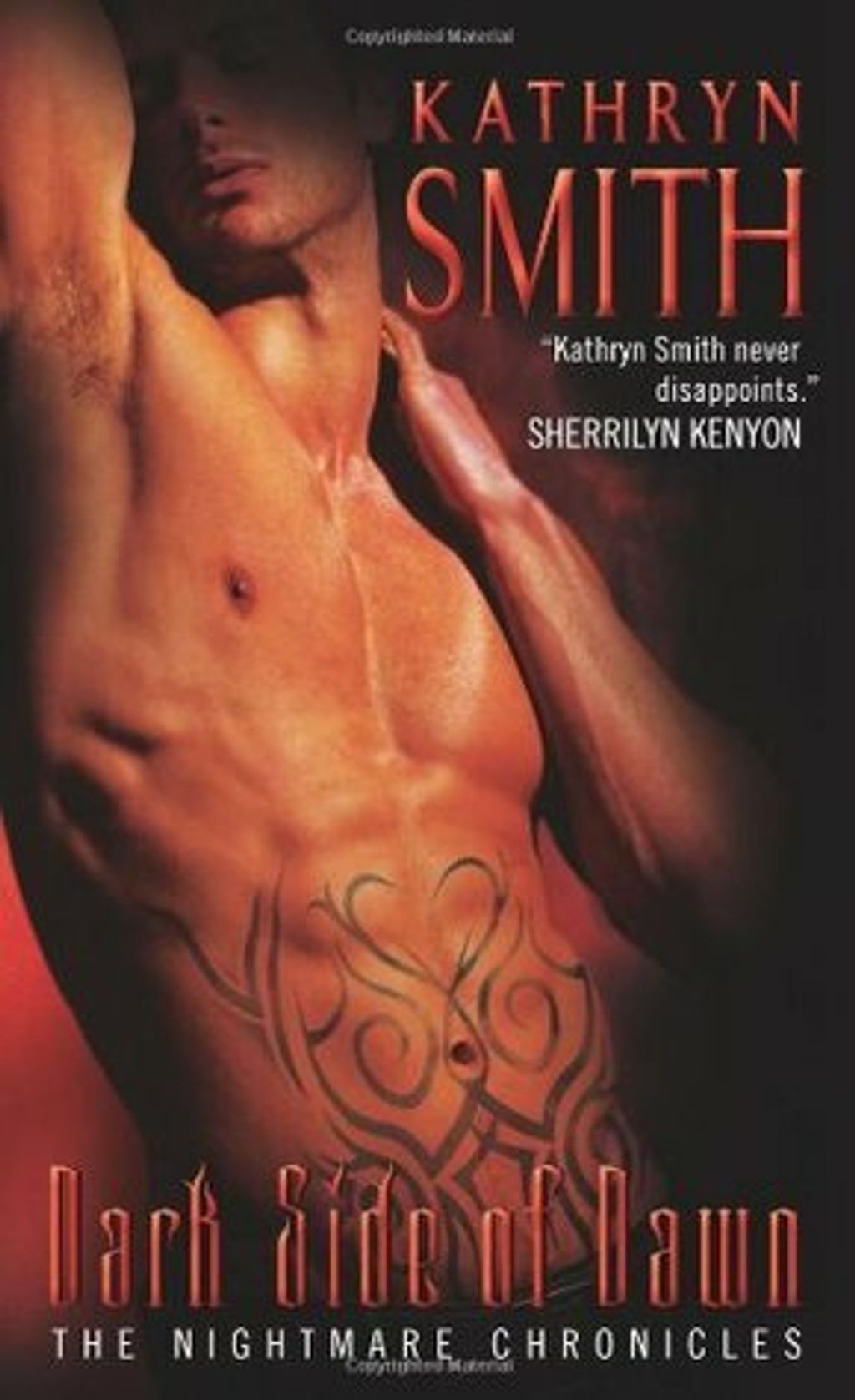 Dark Side of Dawn (Nightmare Chronicles #2)
by Kathryn Smith
Goodreads rating: 3.82
Life can be a nightmare. Literally.

On the surface, it might seem like I, Dawn Riley, have it all. I've got a great job, a boyfriend who loves me . . . but my family life is a different story.

As the mortal daughter of the King of Dreams, I have an ability to exist between both worlds . . . which is terrifying to some. Now the Nightmare Council claims I've broken their laws and is threatening to have me "unmade." And if that's not bad enough, I need to track down a vicious criminal responsible for several savage attacks—before he finds me.

I'm lucky enough to have Noah by my side, and he'll do whatever it takes so that we can have a future together. In the end, though, this is my battle. The fate of a world rests upon my shoulders, and it seems the best that I can hope for is not to die in my sleep...
Rental RM4 + Deposit RM21