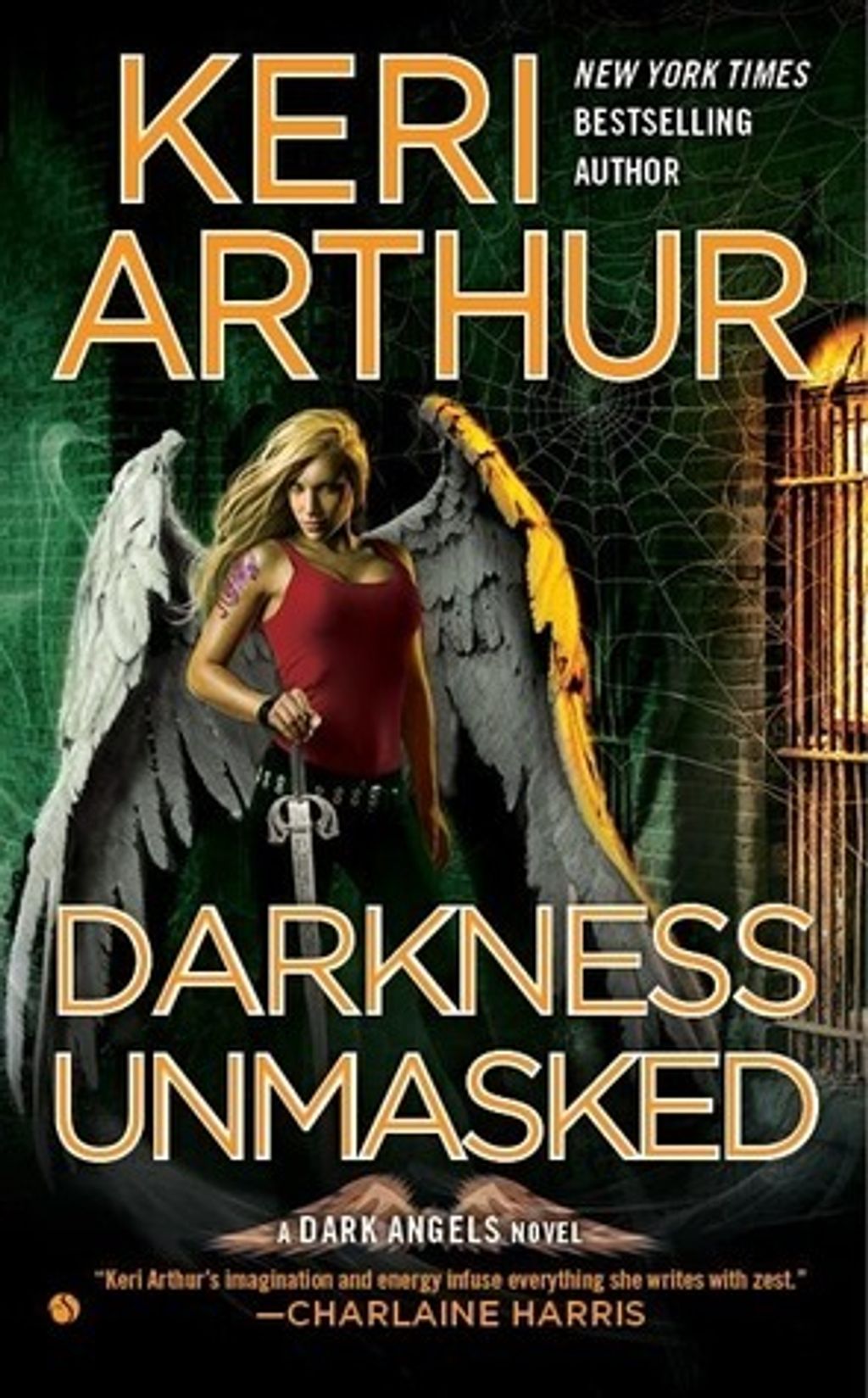 Darkness Unmasked (Dark Angels #5)
by Keri Arthur
Goodreads rating: 4.22
Risa Jones, a half-Aedh/half-werewolf. She can speak to the souls of the dying and the dead, and can see Reapers, the collectors of souls.

Shortly after her fight on the astral plane, Risa receives a phone call from Madeline Hunter, the leader of the vampire council, ordering her to investigate the death of Hunter's close friend and lover - Wolfgang Schmidt. His body has been discovered wrapped in a web-like substance and has been completely drained. As the body count continues to grow, Risa must summon her gifts to find the dark spirit before it strikes again.

Meanwhile, as the search for the keys that keep the gate to Hell closed grows more intense, Risa begins to unravel mysteries that will have startling consequences for her.
Rental RM4 + Deposit RM21