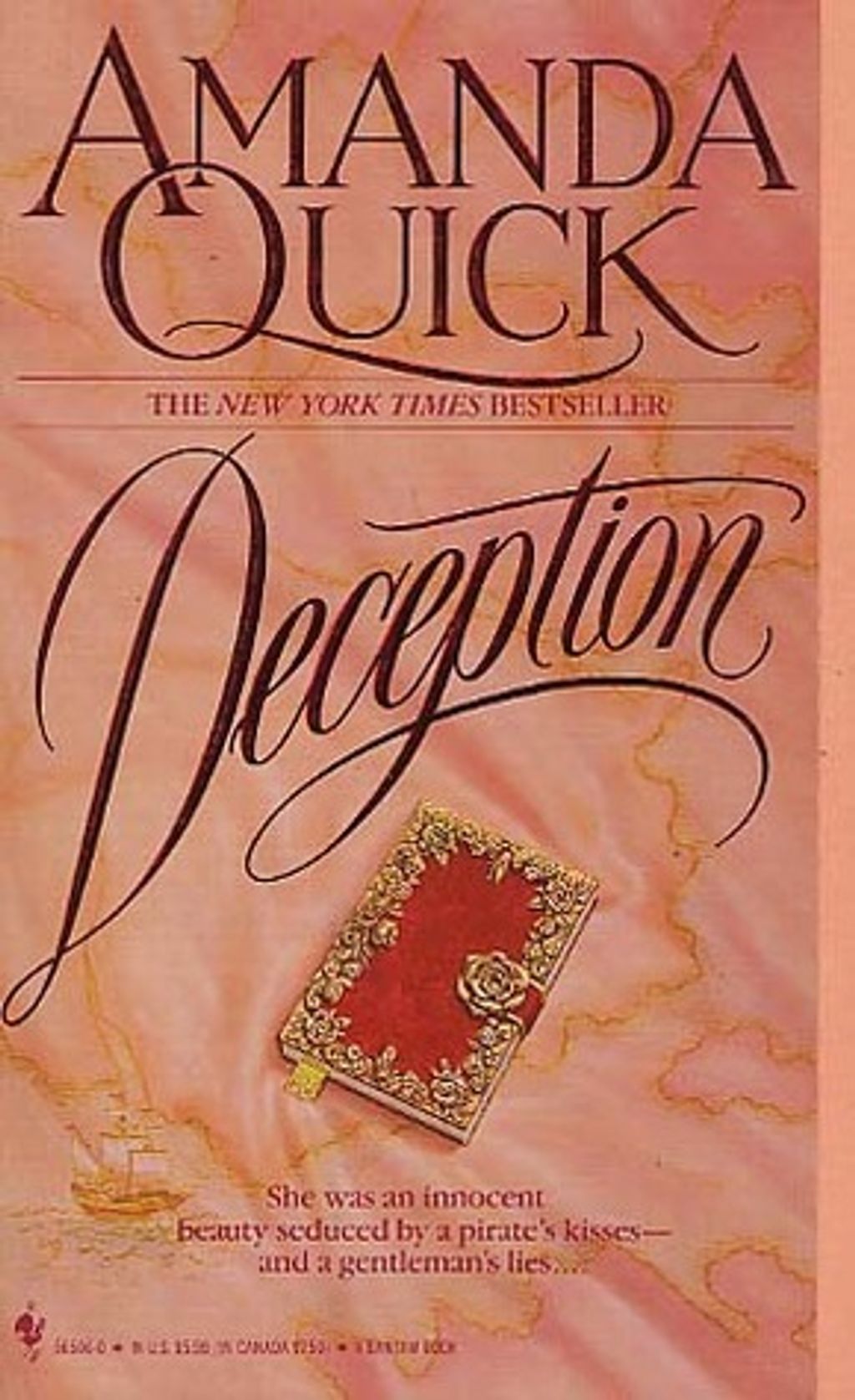 Deception
by Amanda Quick
Goodreads rating: 3.97
From a cozy cottage in rustic Dorset to a magnificent mansion steeped in secrets comes a dazzling tale of lost pirate gold and legendary love... Once Olympia Wingfield had been free to devote all her time to her true passion: the study of ancient legends and long-lost treasure.

But now, with three hellion nephews to raise, the absentminded beauty has very little time for research. Which makes it seem all the more serendipitous when a handsome stranger strides into Olympia's library unannounced and proceeds to set her world to rights. Tall and dark, with long, windswept black hair, Jared Ryder, Viscount Chillhurst, is the embodiment of Olympia's most exotic dreams ... a daring pirate, masquerading in teacher's garb, whose plundering kisses and traveler's tales quickly win her heart.

Yet all too soon innocent Olympia will discover that the enigmatic and wickedly sensual Chillhurst is no lowly tutor, but a future earl with a wealth of secrets-—the kind that will lead them both on a perilous quest for hidden fortune and a love worth more than gold.
Rental RM4 + Deposit RM21