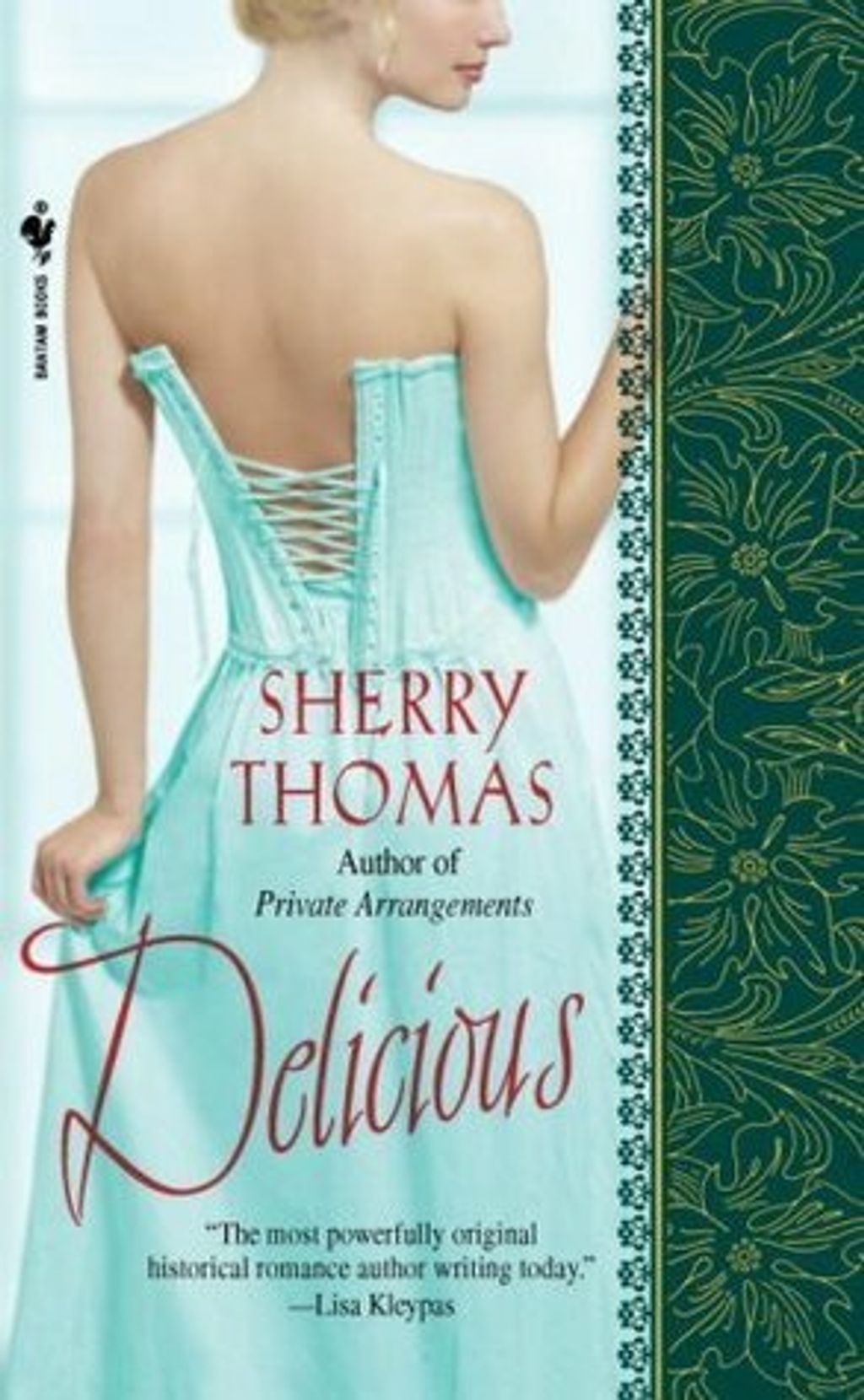 Delicious (The Marsdens #1)
by Sherry Thomas
Goodreads rating: 3.61
Forbidden Pleasures are always sweetest....

Famous in Paris, infamous in London, Verity Durant is as well-known for her mouthwatering cuisine as for her scandalous love life. But that's the least of the surprises awaiting her new employer when he arrives at the estate of Fairleigh Park following the unexpected death of his brother.

To rising political star Stuart Somerset, Verity Durant is just a name and food is just food, until her first dish touches his lips. Only one other time had he felt such pure arousal - a dangerous night of passion with a stranger, who disappeared at dawn. Ten years is a long time to wait for the main course, but when Verity Durant arrives at his table, there is only one thing that will satisfy Stuart's appetite for more. But his hunger for lust, revenge - or, that rarest of delicacies, love? For Verity's past has a secret that could devour them both even as they reach for the most delicious fruit of all....
Rental RM4 + Deposit RM21