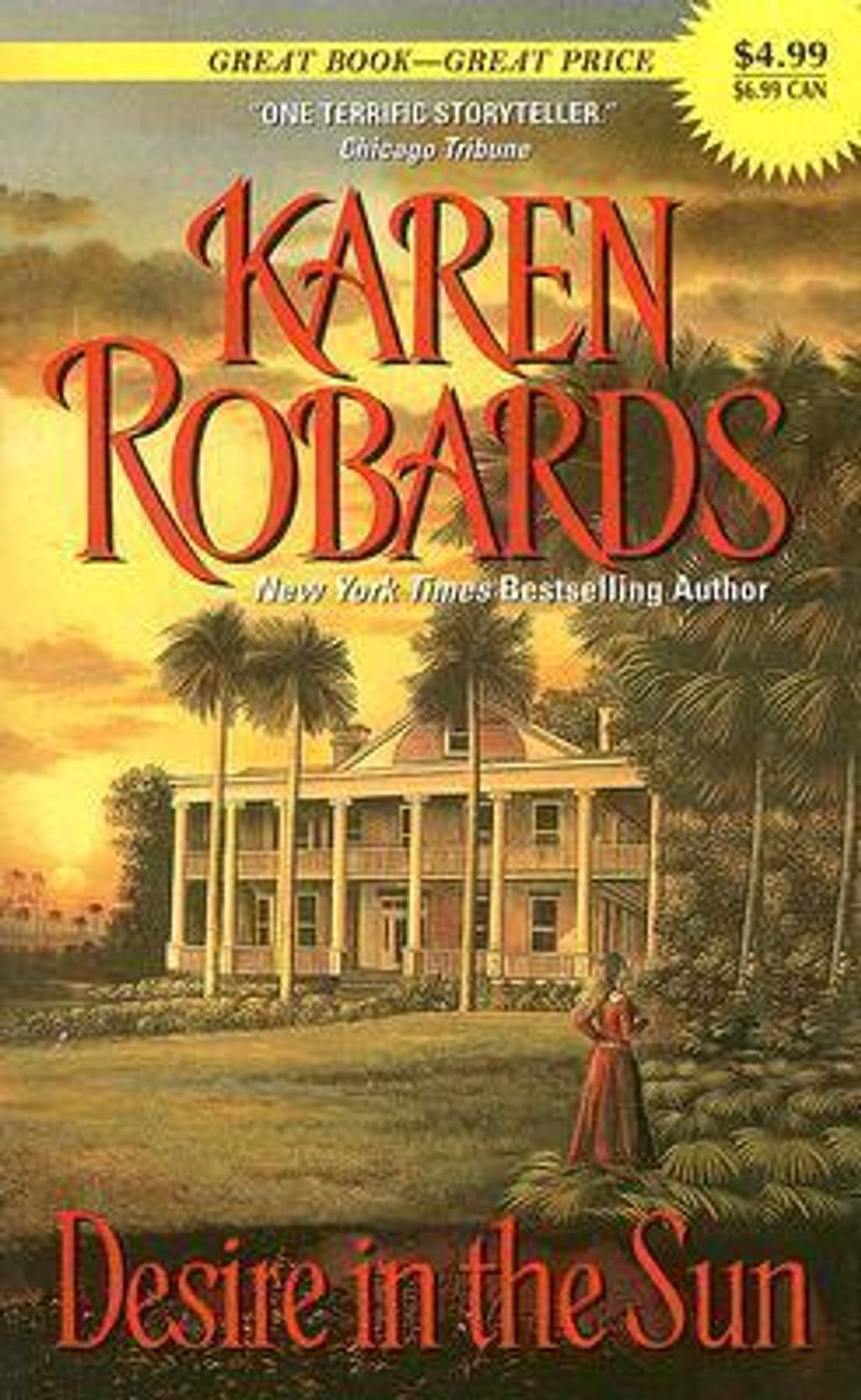 Desire in the Sun
by Karen Robards
Goodreads rating: 3.84
LOVE WILD, LOVE FREE

How could Lilah Remy force herself to forget Joss San Pietro? How could she deny the anguish that filled her days --- or the feverish longing that tormented her nights?

He was gone, torn from her arms forever by the cruel code of her proud plantation society ... and by the dark secret that ran in his blood.

Soon they would marry her to another ... unless Joss returned, fulfilling his vow to possess the woman whose beauty haunted him ... and whose urgent whispers had enslaved his body and his soul.
Rental RM5 + Deposit RM20