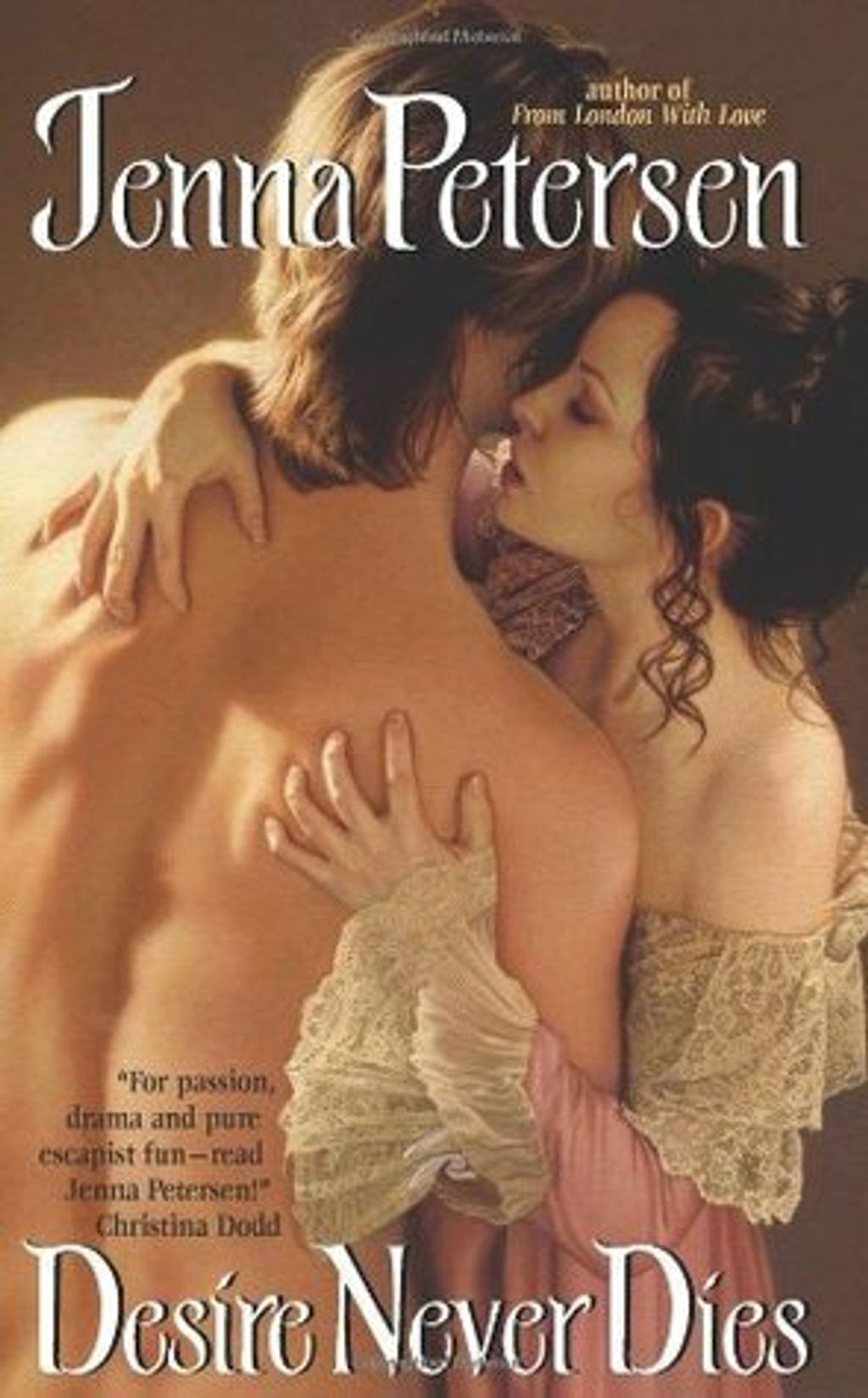 Desire Never Dies (Lady Spies #2)
by Jenna Petersen
Goodreads rating: 3.79
Lady Anastasia Whittig is a true lady in every sense—and an absolute master at code-breaking. She has never operated in the field, yet I feel confident this beautiful, talented agent can triumph in the face of even the most dire peril.

Her mission: Working with master spy Lucas Tyler, she must expose the mastermind who is attempting to bring down our secret organization. She must maintain a strictly professional relationship with the admittedly attractive Tyler throughout, for even a hint of scandal could compromise their operation.

Potential weaknesses: Ana can be most passionate when provoked. And Tyler is a seductive scoundrel who's never failed to win a lady's confidence.

The temptations of this man might prove irresistible . . .
Rental RM4 + Deposit RM21