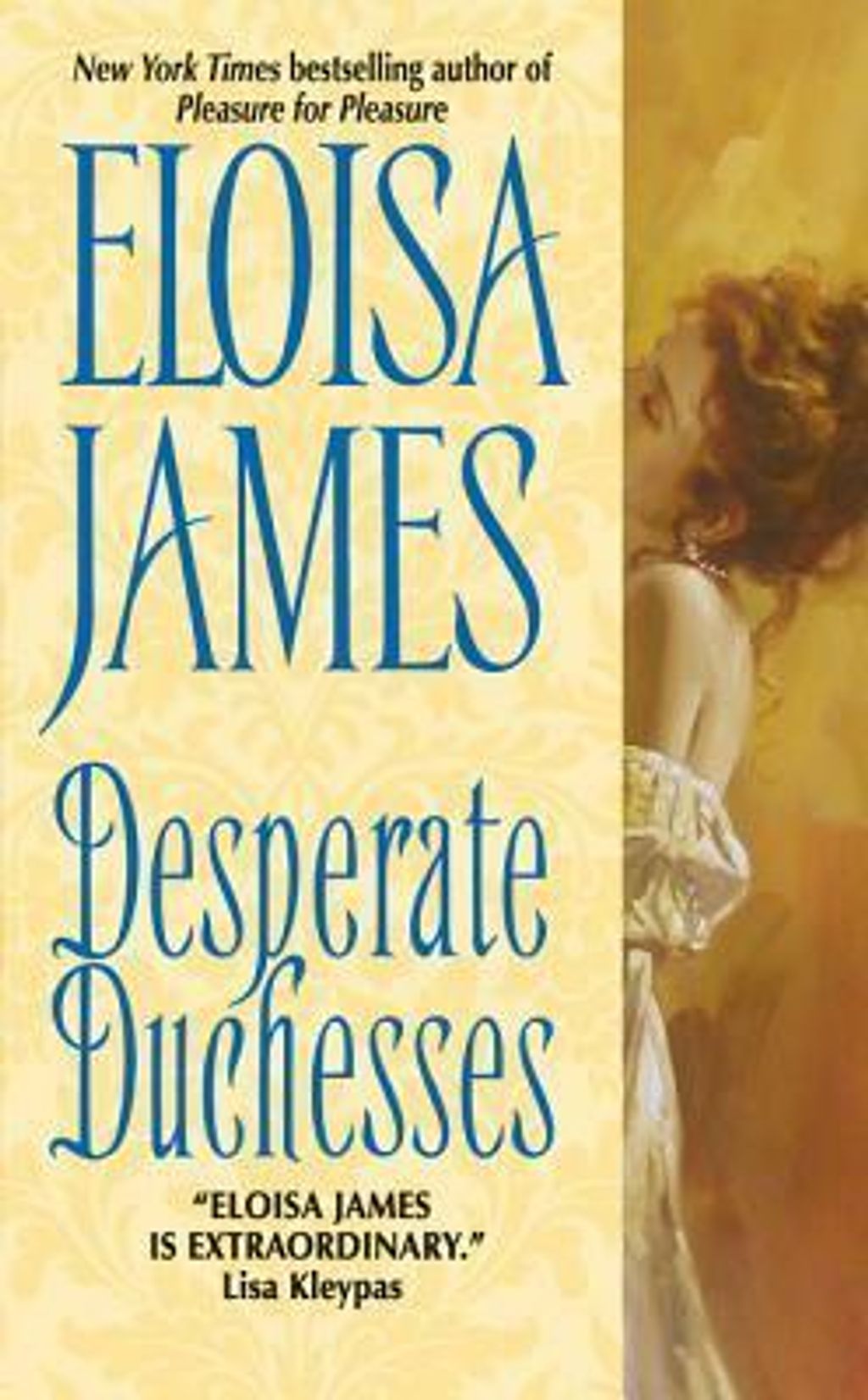 Desperate Duchesses (Desperate Duchesses #1)
by Eloisa James
Goodreads rating: 3.66
"Welcome to a world of reckless sensuality and glittering sophistication...of dangerously handsome gentlemen and young ladies longing to gain a title . . . of games played for high stakes, including--on occasion--a lady's virtue."
A marquess's sheltered only daughter, Lady Roberta St. Giles falls in love with a man she glimpses across a crowded ballroom: a duke, a game player of consummate skill, a notorious rakehell who shows no interest in marriage--until he lays eyes on Roberta.
Yet the Earl of Gryffyn knows too well that the price required to gain a coronet is often too high. Damon Reeve, the earl, is determined to protect the exquisite Roberta from chasing after the wrong destiny.
Can Damon entice her into a high-stakes game of his own, even if his heart is likely to be lost in the venture?
Rental RM4 + Deposit RM21