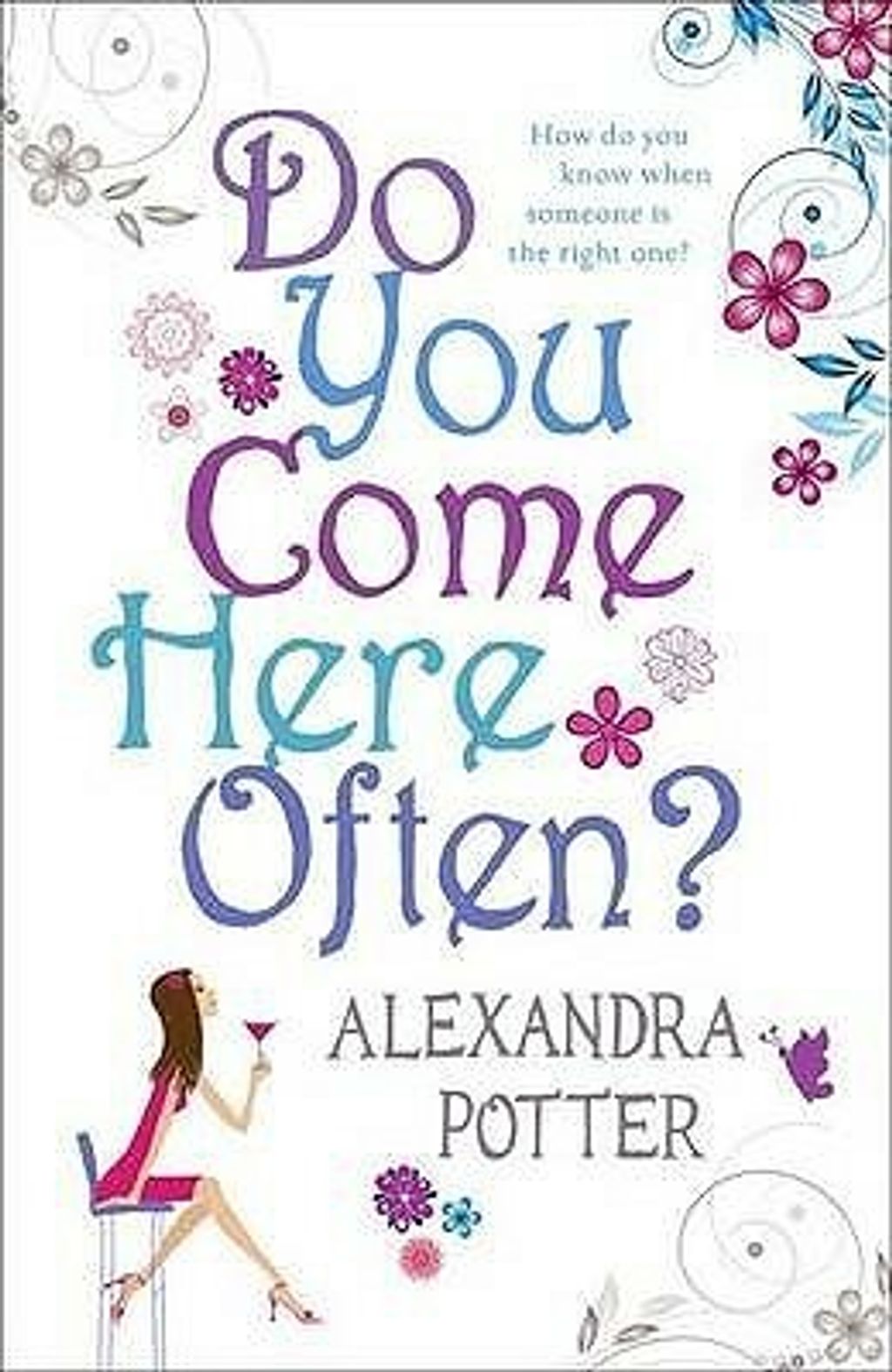 Do You Come Here Often?
by Alexandra Potter
Goodreads rating: 3.80
See the happy bride-to-be!Grace Fairley lives in South West London with her fiance, Spencer, a divorce lawyer. They've been engaged for two years and still haven't set a date, a fact that has started to irk Grace no end. In fact, things just haven't been feeling right at all lately, and aren't they supposed to when you're with Mr. Right? Then Spencer goes and makes a fool of himself -- yet again -- on Grace's birthday, and she ends up walking to a taxi company to get a lift home. Alone.

See the guy who dumped her thirteen years ago!

Jimi Malik, a half-Indian, half-Irish writer and ladies man who lives in North West London, has surprised everyone -- himself included -- by deciding to settle down with Kylie, a twenty-one-year-old model from Canada. But when he bows out of his own stag night and goes to catch a cab home, he bumps into Grace Fairley and the past comes rushing back. Like the way they couldn't stand each other. And how their high school hair-pulling routine eventually turned into friendship, then something more. And how he never called again. She's still furious at him and he's still hot for her. But what's the harm in sharing a cab? After all, they're both getting married...Right?
Rental RM4 + Deposit RM21