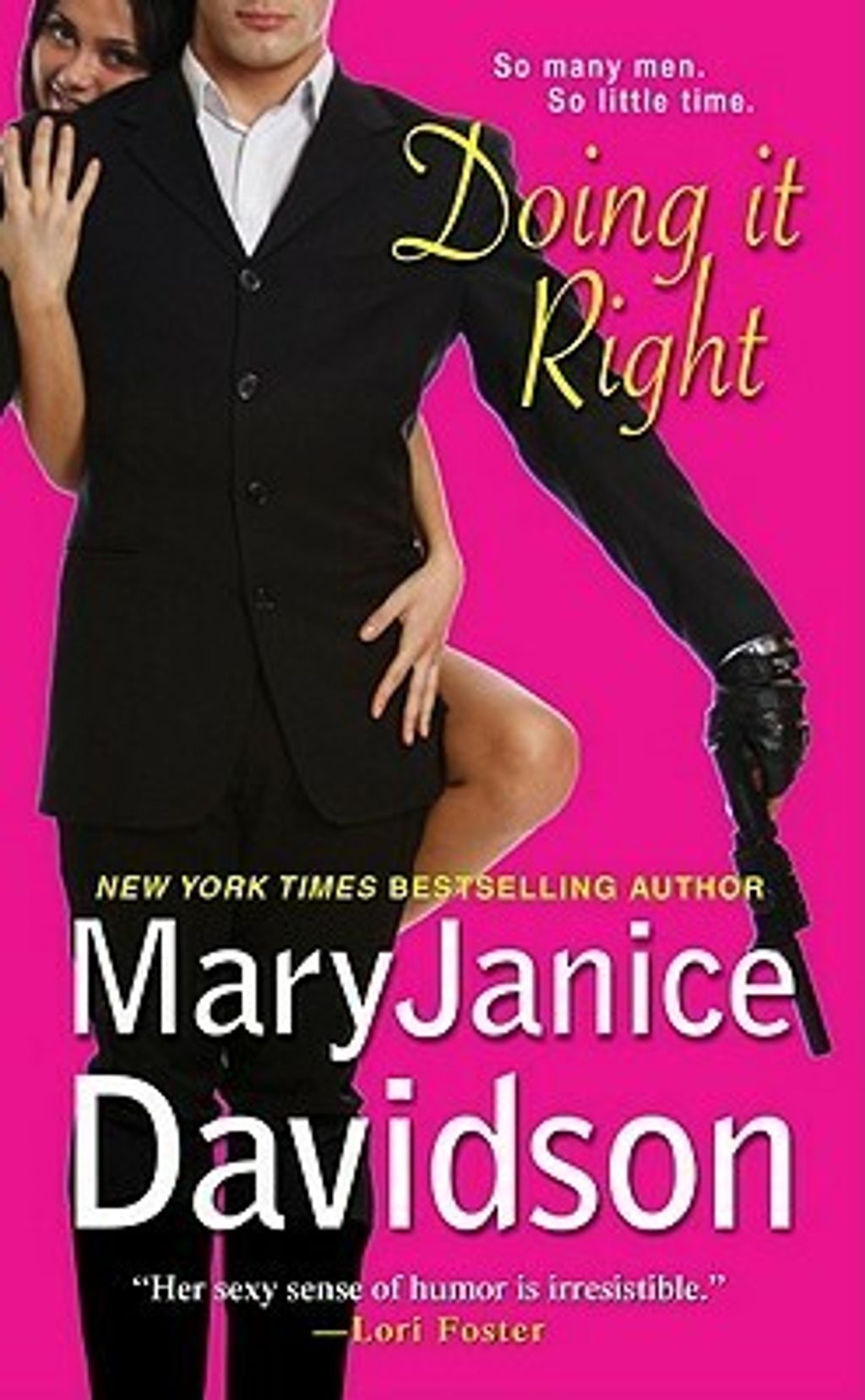 Doing It Right
by MaryJanice Davidson
Goodreads rating: 3.46
Lovers who'll steal everything. . .your wallet, your keys, your inhibitions, and sometimes even your heart.

Thief Of Hearts

There's never a dull night in the ER for Dr. Jared Dean, especially when the woman of his fantasies beats the crud out of the city's toughest mobster. It's enough to get a guy all hot and bothered. Kara, a/k/a The Avenging Angel, is sort of a Robin Hood with better shoes. But her latest stunt has the gorgeous doc on a mobster's hit list. There's only one thing to do: guard Dr. Jared's fine bod until she can figure a way out of this mess. . .

Wild Hearts

Gorgeous, absolutely gorgeous. Too bad he was trying to steal her car. Kat Wechter has no intention of letting that happen, but it's amazing what an irresistible bad boy can drive a woman to do (pun intended). And Chester "Chess" McNamara is not your typical car thief. Seems he's fueled (ouch) by more complicated motives. And to find out what they are, Kat is more than willing to go along for the ride. . .(couldn't resist).
Rental RM4 + Deposit RM21