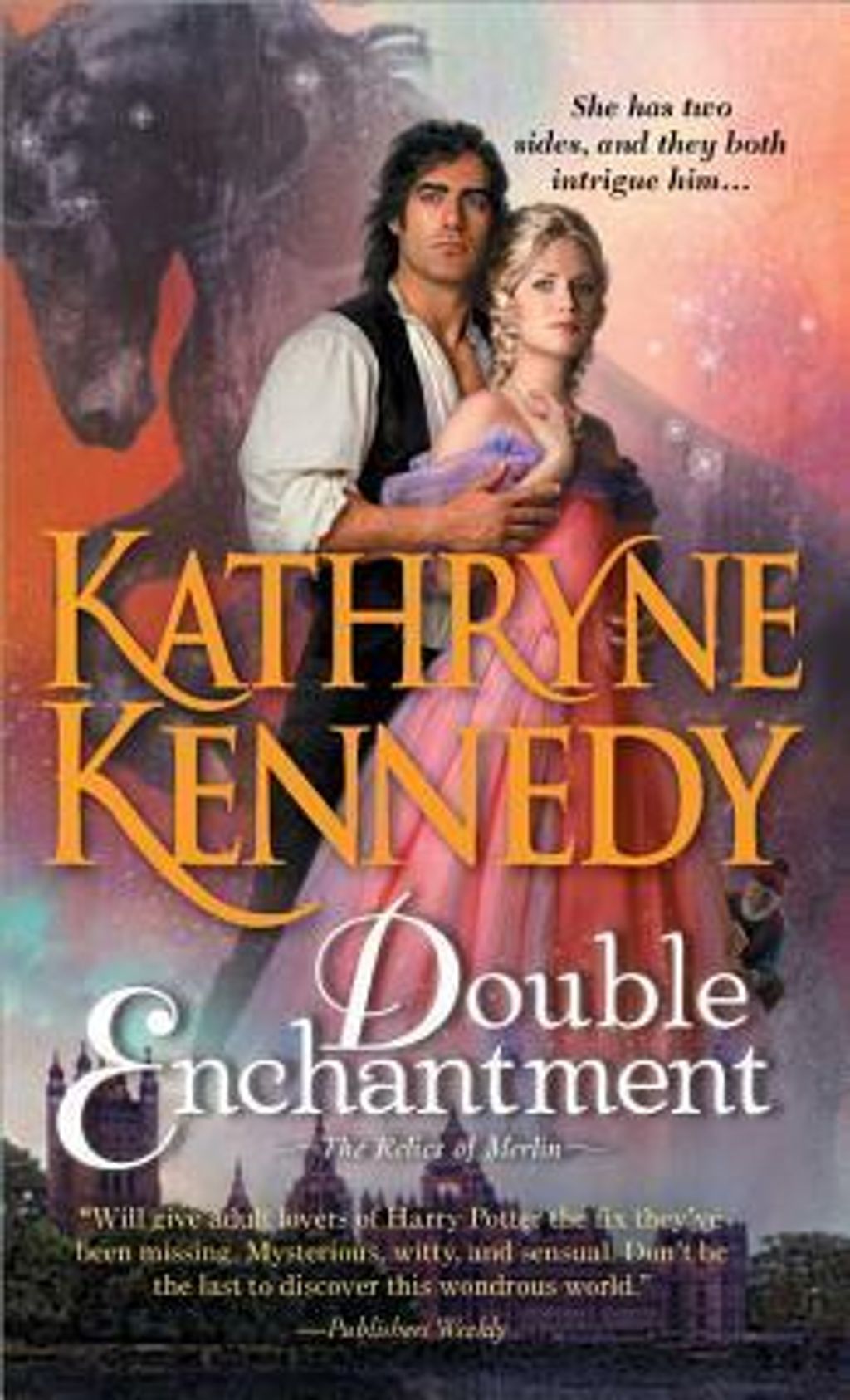 Double Enchantment (Relics of Merlin #2)
by Kathryne Kennedy
Goodreads rating: 3.78
Too Much of a Very Good Thing...

High society enjoys their power based on their rank, but Lady Jasmina Karlyle's magic causes nothing but trouble. Her simple spell has gone horribly wrong, and now she has a twin running around the London social scene wreaking havoc on her reputation. When both she and her twin get intimately involved with gorgeous shape-shifting stallion Sir Sterling Thorn, Jasmina finds herself in the impossible position of being jealous of herself...

Still Isn't Enough...

Sterling is irresistibly drawn to Jasmina. She seems to have two completely different sides to her personality though, and the confusion is driving him mad. Is love just the other side of lust...or is what he has with Jasmina much, much more than that?
Rental RM4 + Deposit RM21