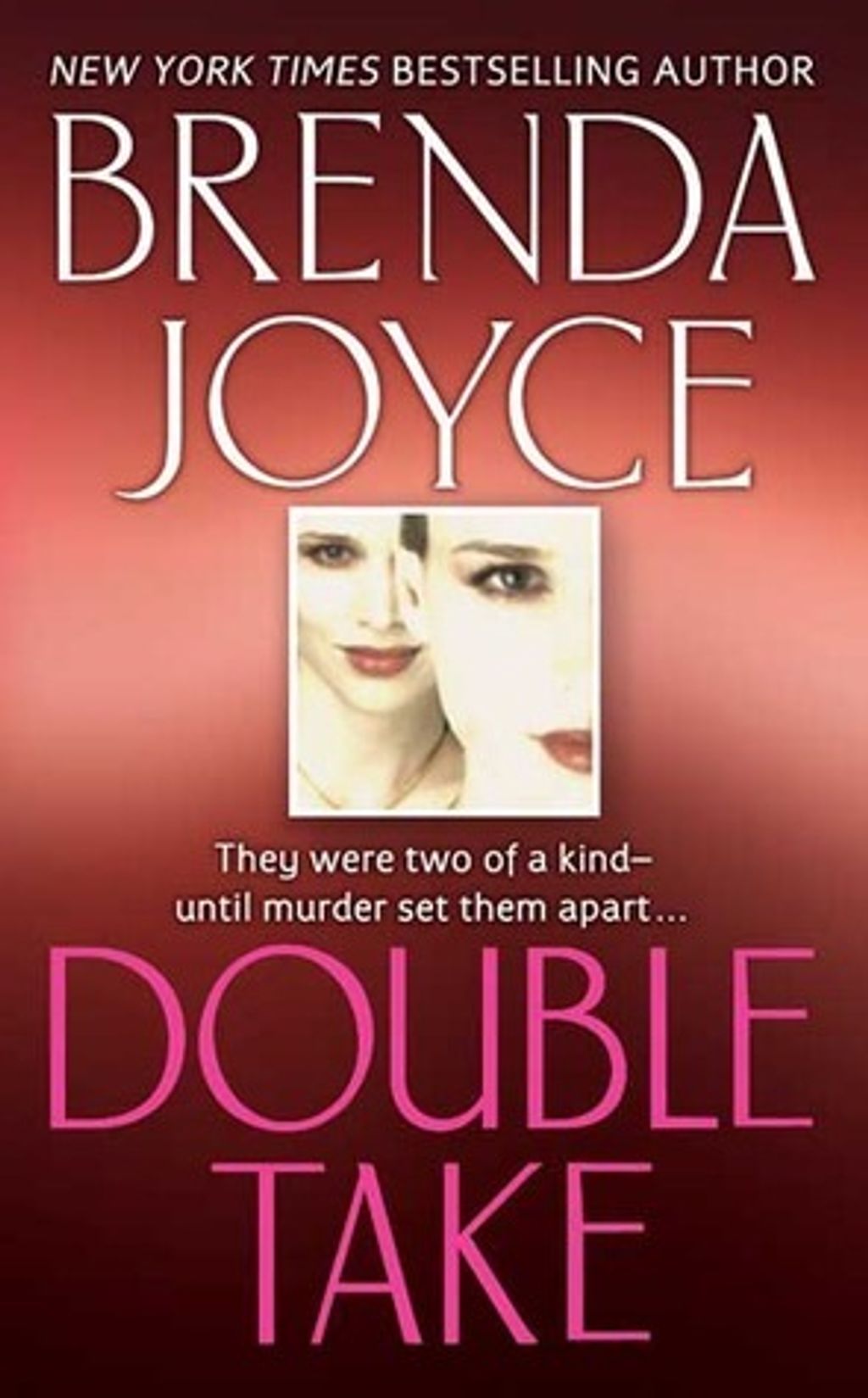 Double Take
by Brenda Joyce
Goodreads rating: 3.60
Kait London has been estranged from her twin sister for years. She has never understood why and has always regretted it. When her phone rings in the middle of the night, Kait learns that Lana desperately needs her help. All Kait has to do is take her place, for two days, at her home in the horse country of Virginia. If Kait can play this role convincingly, she will save Lana's life.

This is a game the twins have played before. But never like this. For the charade is much more difficult to pull off than when they were children. Lana has many secrets, secrets she has kept from everyone, including Kait---and she has as many enemies---including her own husband. Kait had not been expecting Trev Coleman to be in residence. Worse, she is soon forced to recognize how darkly seductive he is---and that he may very well be her worst enemy.

And then Kait realizes that she is directly in the line of fire. Someone is deliberately stalking Lana, but Kait is the trapped prey. Filled with stunning twists and turns, with mind games and body heat, Double Take is a taut romantic thriller from an author who delivers one surprise after another until the very last page.
Rental RM4 + Deposit RM21