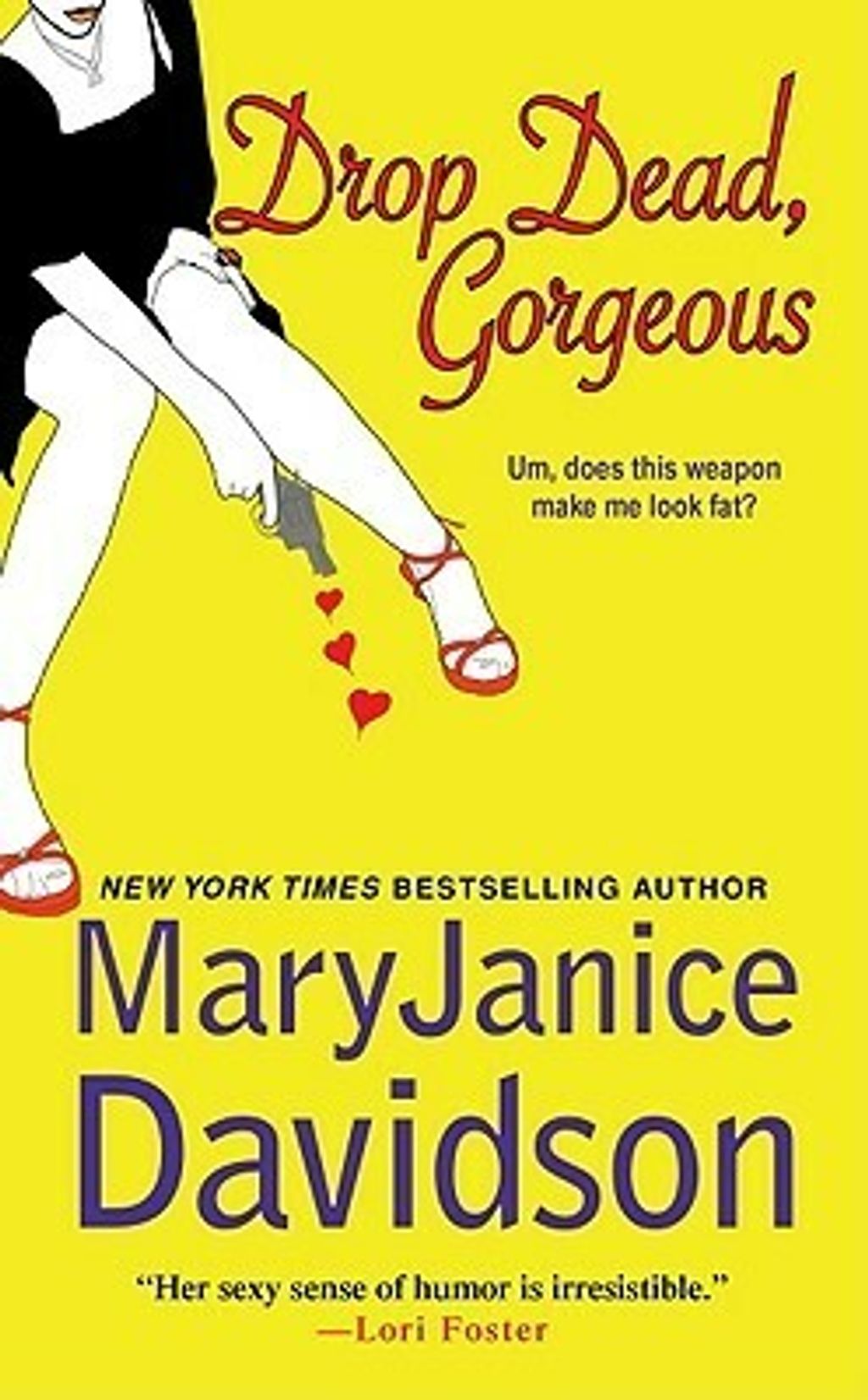 Drop Dead, Gorgeous! (Gorgeous #2)
by MaryJanice Davidson
Goodreads rating: 3.53
Fast. Powerful. Deadly. With bitchin' highlights.

Ah, weddings--every single woman's reminder that she'll probably die alone, covered in cat hair and dressed in unflattering sweatpants. And as far as bad wedding experiences go, my friend Stacy's could take the cake. 1) I'm dateless 2) I'm a bridesmaid, and 3) Someone just attempted to whack the groom in the middle of the ceremony. Whoa. . .hang on. Anyone who tries to ruin a girlfriend's big day by bumping off her true love will have to go through me first.

So now I, assistant hairdresser Jenny Branch, am helping to hunt down a real-life bad guy, and the prime suspect is Kevin Stone, who claims to be working undercover for a group called Covert Ops Protection. Riiiight. All of this is hard to believe--especially the way this unbelievably sexy villain/double agent/whatever Kevin is makes every (and I mean every) nerve-ending tingle the second he comes into view. . .
Rental RM4 + Deposit RM21