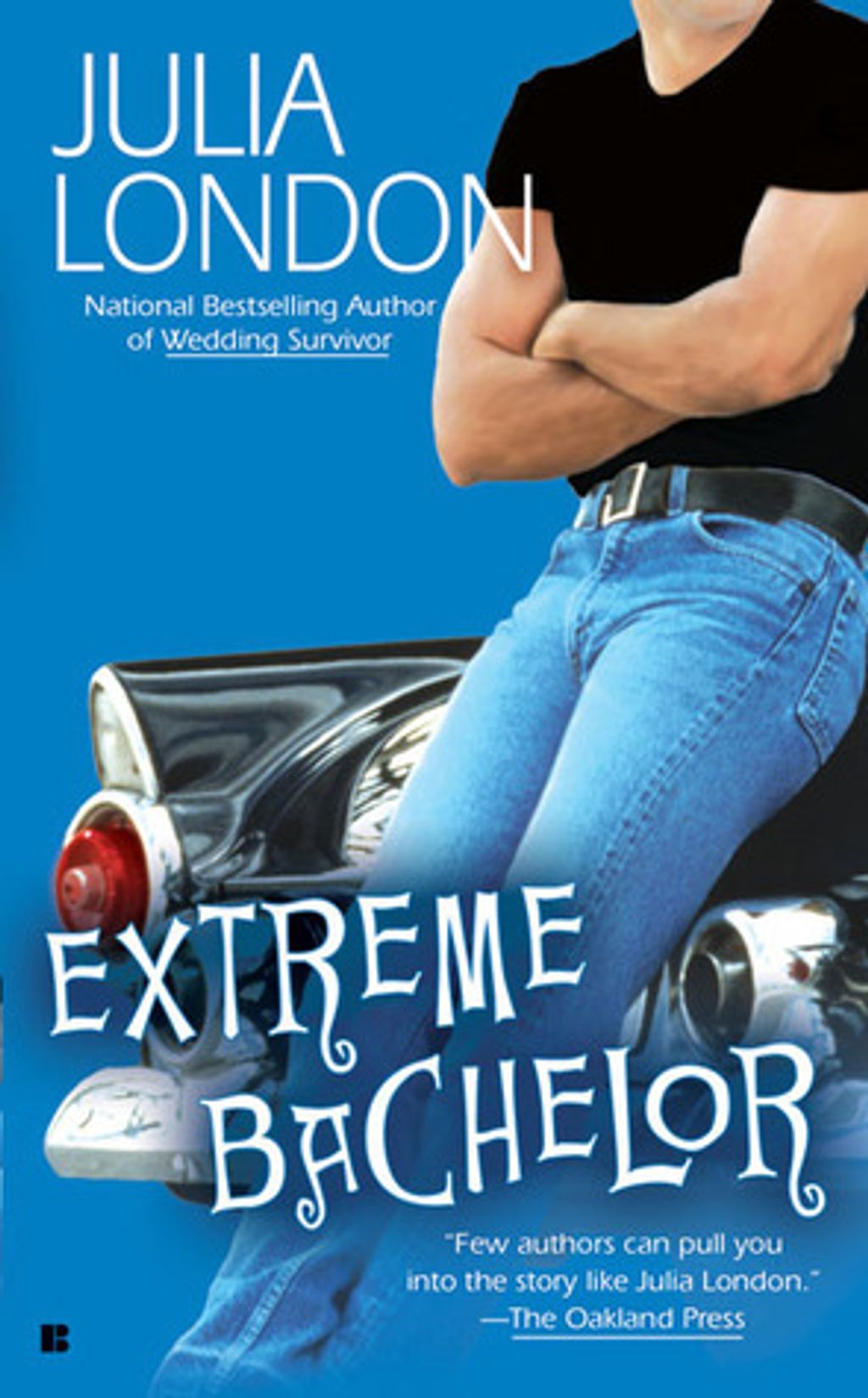 Extreme Bachelor (Over the Edge #2)
by Julia London
Goodreads rating: 3.76
Five years after a serial dater (and former CIA agent) breaks up with his actress girlfriend, they both end up working on the same movie set--and their bickering quickly rekindles their fiery passion.
Behind Michael Raney's good looks lies a string of ex-girlfriends...and a web of secrets. A former CIA agent, stunt coordinator, and one of the dashing, sexy members of Thrillseekers Anonymous, Michael earned the nickname Extreme Bachelor after dating and dumping countless women over the years. But there's one woman he can't forget: actress Leah Klein.
Still devastated that Michael dumped her--especially since she thought a marriage proposal was on his lips--former Broadway star Leah almost faints when she sees him coordinating the stunts on the set of her first movie. This film was supposed to be her big break, not another heartbreak.
The more Michael and Leah work together, the more they remember their sensual past. Could the Extreme Bachelor finally be willing to renounce his title? Or will the beautiful women of Hollywood--and the scandalous secrets of his past--steal him away from Leah again?
Rental RM4 + Deposit RM21