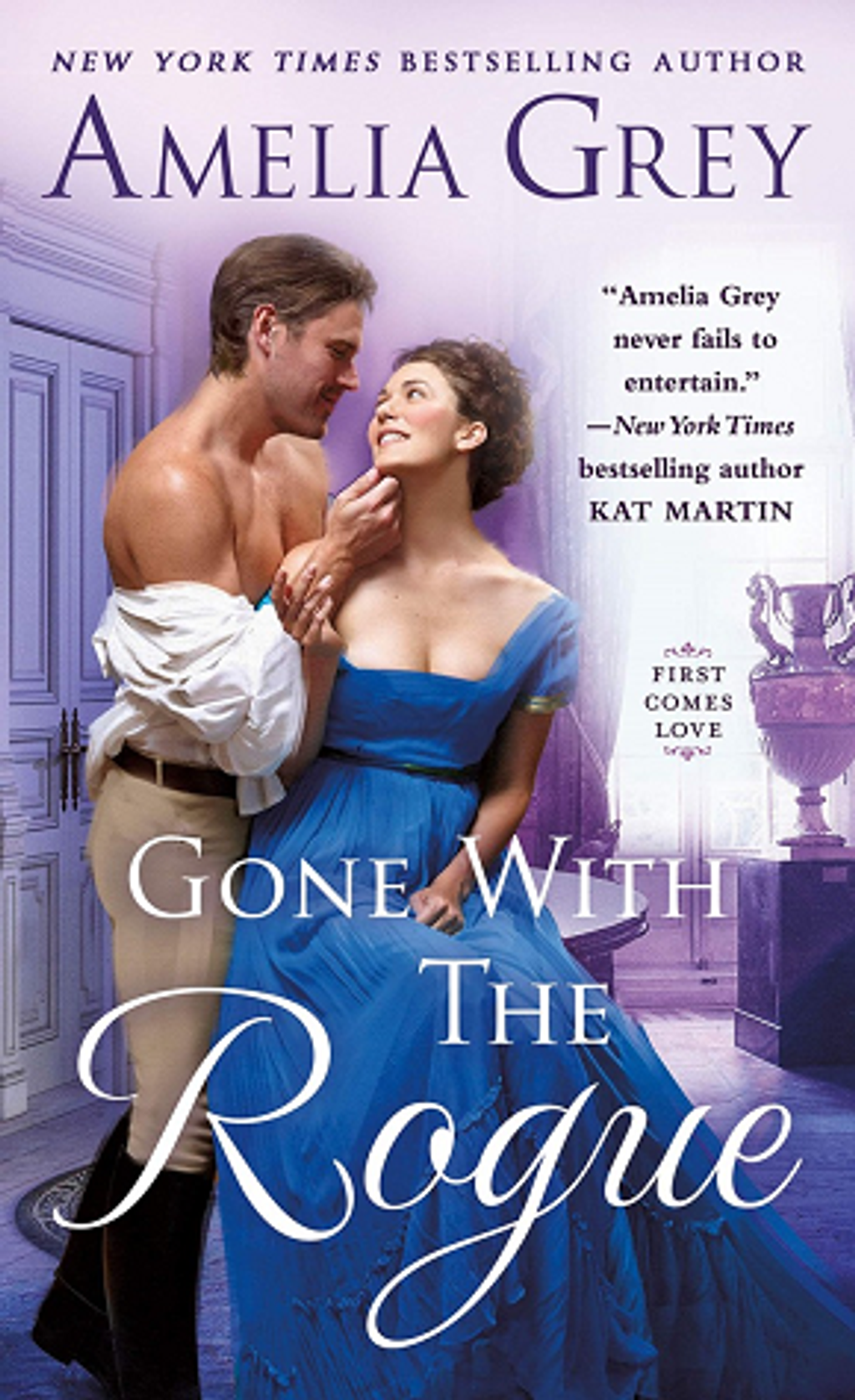 Gone With the Rogue (First Comes Love #2)
by Amelia Grey
Goodreads rating: 3.58
She had an acceptable marriage of convenience. Now widowed, can this determined and beautiful mother find true and forever love?

The sinking of the Salty Dove took her husband's life―but it didn't drown Julia Fairbright's courage to endure. She creates a proper life for herself and her young son. But now, the ton's most notorious rogue is back in London, and how he makes Julia feel is anything but proper. She can't deny the desires he awakens in her, even though she knows that the handsome devil will surely break her heart.

Garrett Stockton owns a successful shipping company and is rumored to have a woman on every continent and half-a-dozen in England. The truth, however, is that Garrett has but one mistress: the wide open sea. That is, until he meets Julia, whose spirit of independence matches his own. What begins as a flirtatious battle of wits turns far more passionate than either of them could have imagined. Suddenly, Garrett's only desire is to sail into the sunset with Julia as his wife and young Chatwyn his son. But she won't take his hand―how can he convince her that his love is real and his heart is hers?
Rental RM4 + Deposit RM26