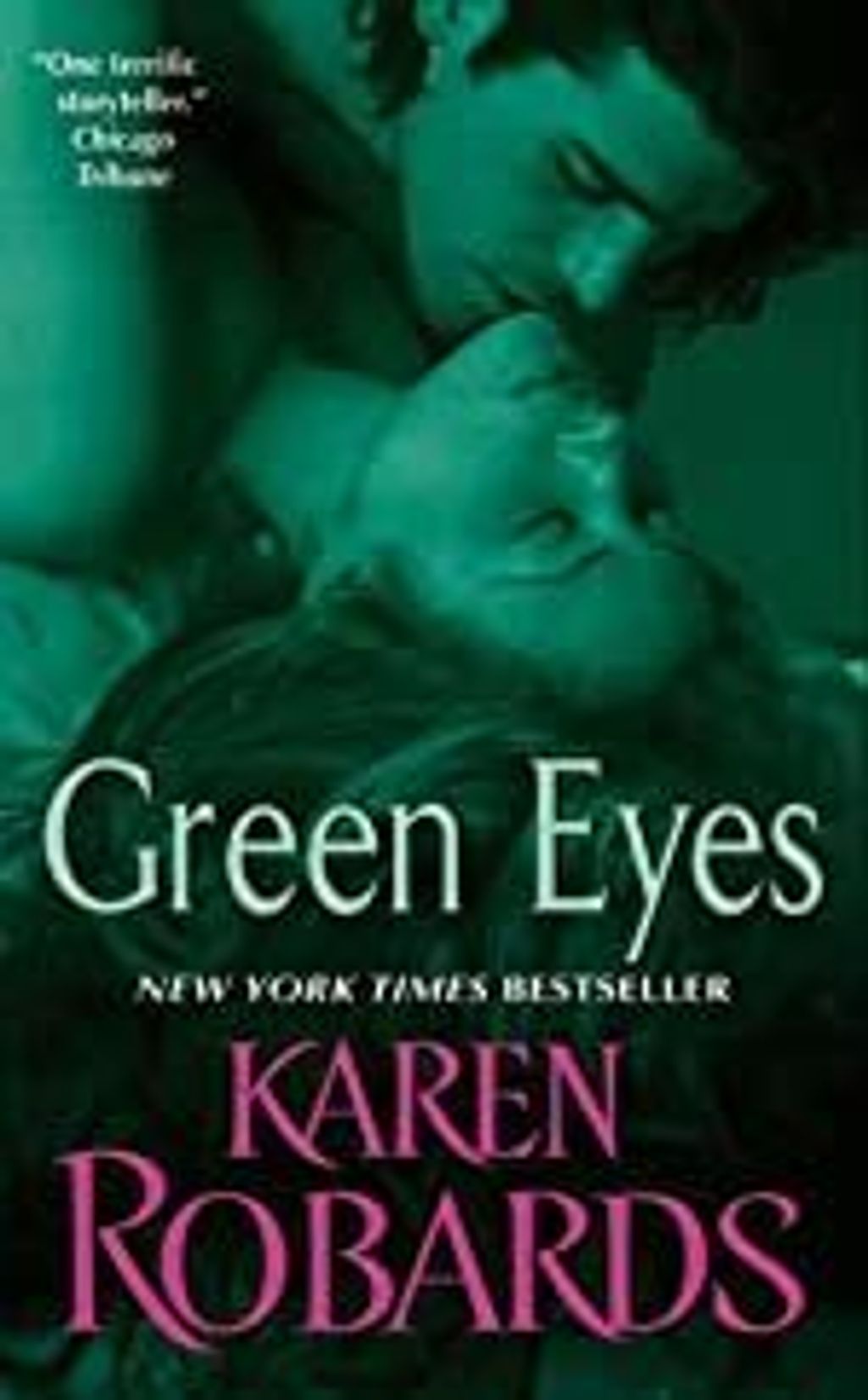 Green Eyes
by Karen Robards
Goodreads rating: 3.75
Young, beautiful, and destitute, widowed Anna Traverne finds herself at the mercy of her brother-in-law Lord Ridley, who offers her and her little daughter a home for a price: Anna must become his mistress. Frightened, revolted, gently bred Anna can see no way out – until a handsome jewel thief breaks into Gordon Hall in search of a fabled set of emeralds.

Surprised by Anna in the act of purloining the jewels, Julian Chase is captured and carted off to Newgate to hang for the theft. The emeralds remain missing; despite being tortured, Julian insists he has no idea where they are. By the time he manages to cheat the hangman, though, Julian has figured out what must have happened: the green-eyed angel whose screams led to his downfall had to have taken them.

And he is right: finding herself in possession of the emeralds after Julian's capture, Anna seizes on the chance to escape from Lord Ridley and flees to the tea plantation in Ceylon that is her home. But once Julian knows the truth, he comes after her, traveling halfway across the world to reclaim what he feels is rightfully his – and to take a sensuous revenge on the larcenous young beauty whose fate he now holds in his hands.
Rental RM5 + Deposit RM20