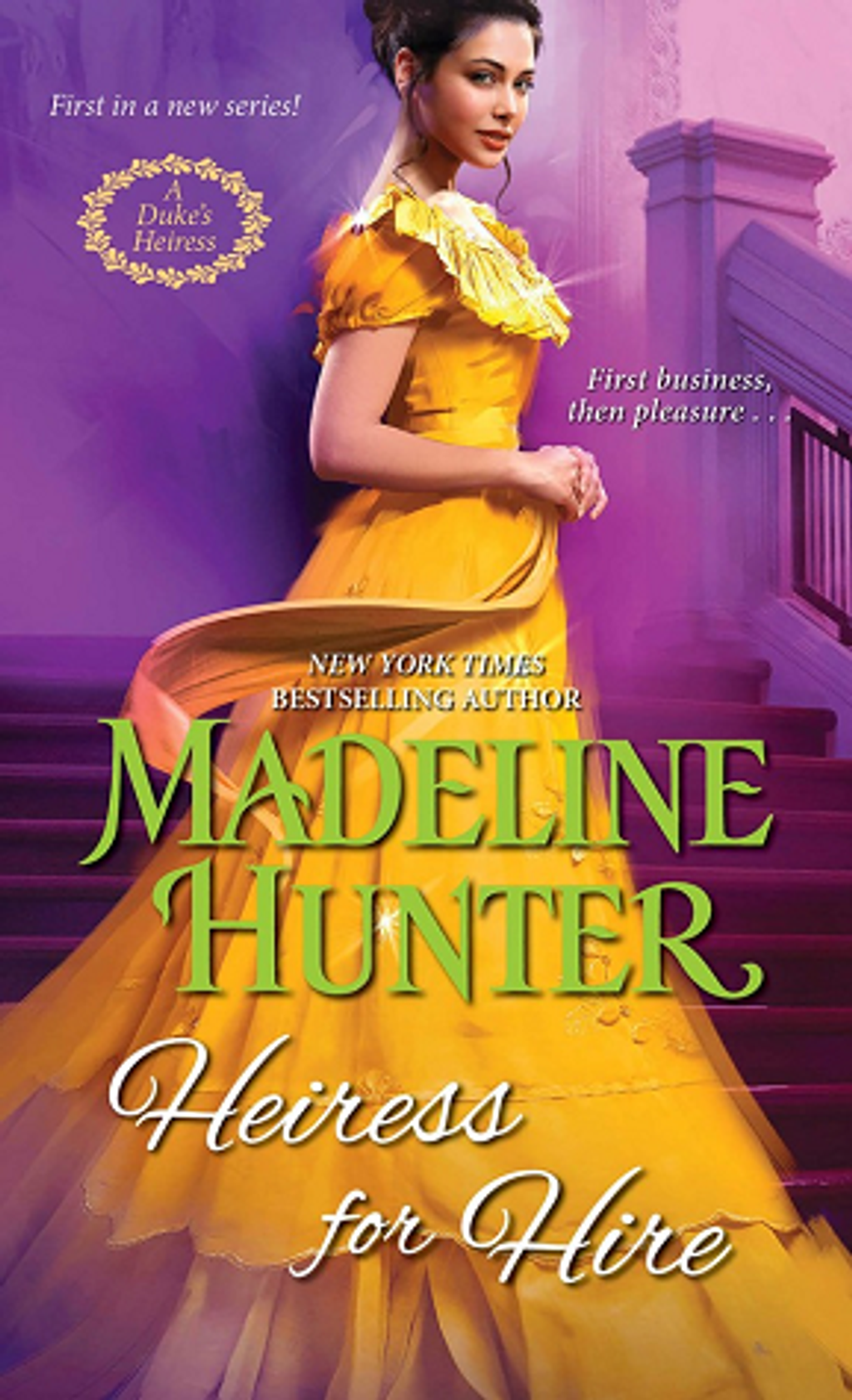 Heiress for Hire (Duke's Heiress #1)
by Madeline Hunter
Goodreads rating: 3.95
In this stunning series debut from Madeline Hunter, a duke's mysterious bequest brings fortune—and passion—to three young women...

Minerva Hepplewhite has learned the hard way how to take care of herself. When an intruder breaks into her home, she doesn't swoon or simper. Instead, she wallops the rogue over the head and ties him up—only to realize he is Chase Radnor, the man who nearly got her convicted of her late husband's murder. Now, he's insisting that Minerva has inherited a fortune from his uncle, a wealthy Duke. Only one thing could surprise her more: her sudden attraction to this exasperating man...

Chase can't decide whether Minerva is a wronged woman or a femme fatale. Either way, he's intrigued. Since the scandal surrounding her husband's death, she has set up a discreet detective business to rival Chase's own. She may be the perfect person to help him uncover the truth about his uncle's demise. But as proximity gives way to mutual seduction, Chase realizes he craves a much deeper alliance...
Rental RM4 + Deposit RM26