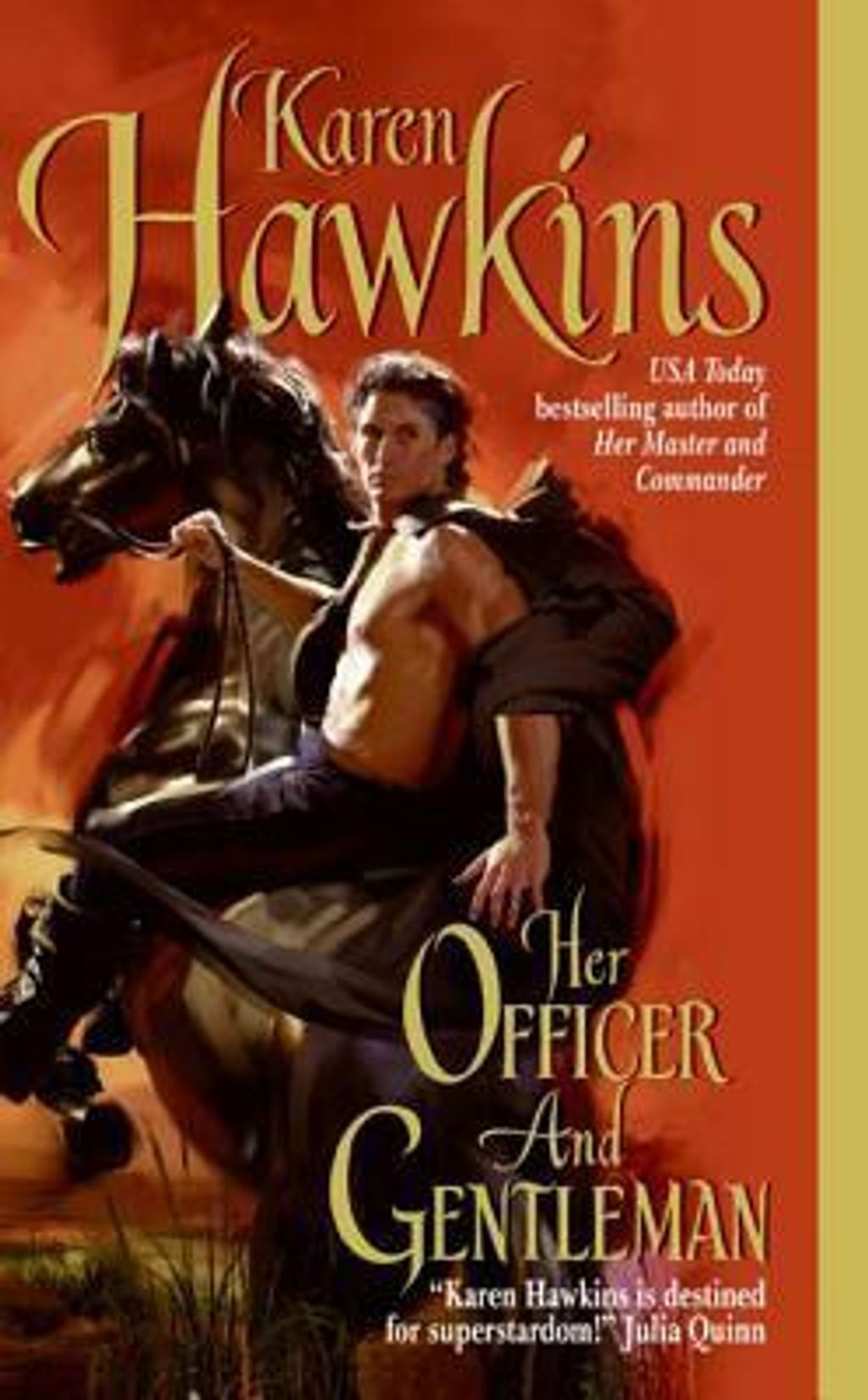 Her Officer and Gentleman (Just Ask Reeves #2)
by Karen Hawkins
Goodreads rating: 3.83
No ordinary highwayman...

A mere whisper of the name "Gentleman James" sends chills throughout the ton (and thrills the ladies who have heard rumors of his amorous exploits). But the dashing brigand never dreamed that the passing of the father he never knew would leave him with a title, a fortune...and a mission.

No predictable lady...

Considered unmarriageable at twenty-five, Lady Elizabeth has the perfect life, happily snuggled among her beloved books while caring for her curmudgeonly grandfather. Or so she thinks until she meets Christian Llevanth, the dark and mysterious Viscount Westerville, and discovers the delicious ache of desire. Elizabeth finds herself longing for more -- more romance, more excitement, and definitely more passion. But when does "more" become "too much"?
Rental RM5 + Deposit RM20