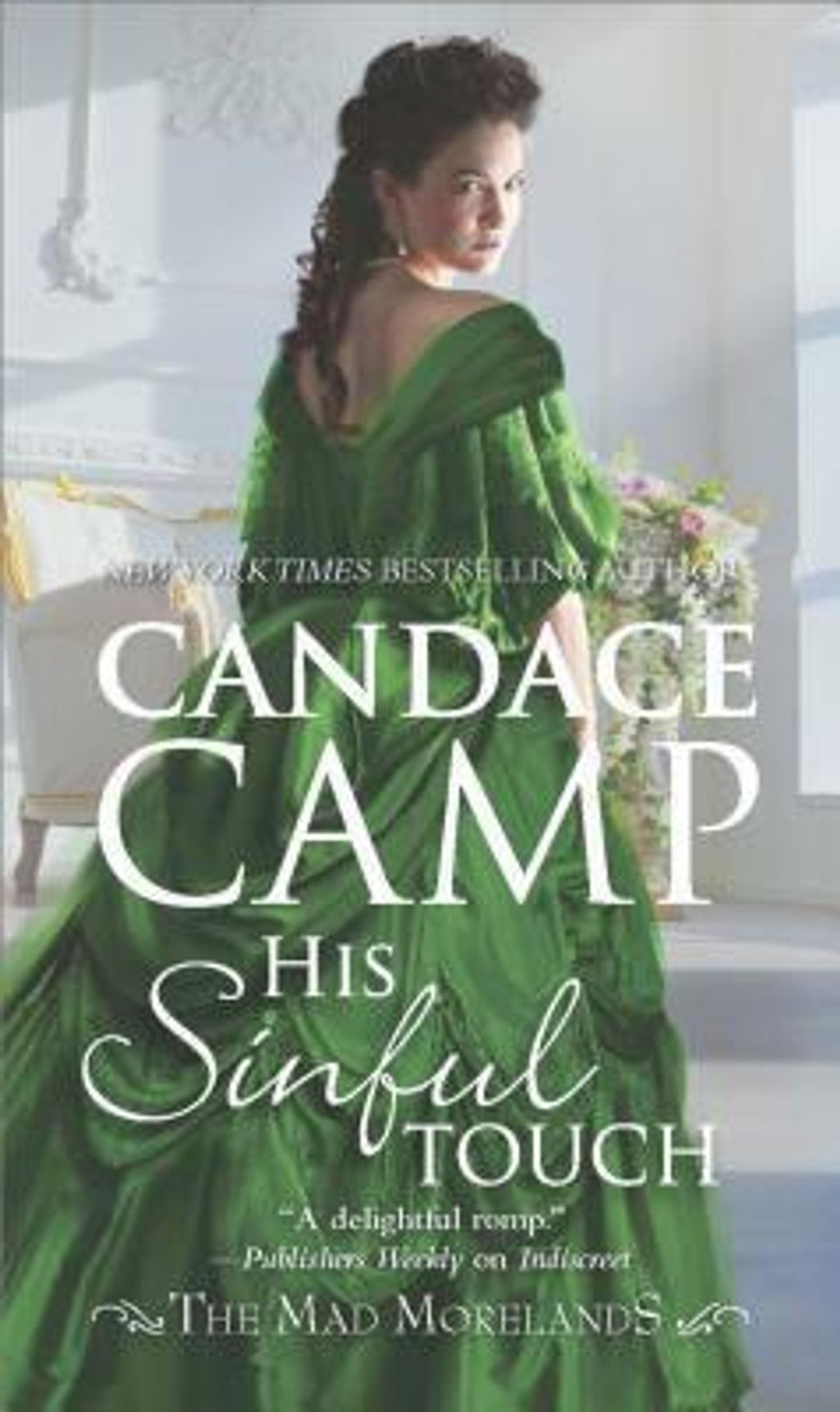 His Sinful Touch (The Mad Morelands #5)
by Candace Camp
Goodreads rating: 3.96
A lost identity. A dangerous mystery. And a deep love that can conquer it all.

When a mysterious gentleman arrives on his doorstep, Alexander Moreland is astonished to discover that the stranger is not a gentleman at all, but a beautiful young woman disguised as a man, and in great need of assistance. The woman remembers nothing except her own name, Sabrina, and has only the contents of her pockets as clues to her identity: a handkerchief, a pocket watch, a leather pouch, a torn scrap of paper and a gold ring.

Sabrina is certain that she is on the run from someone, or something—how else to explain the bruises on her face and the pervasive sense of dread she feels? She's also certain that she trusts Alex to help her, and she can't deny the sparks that fly between them. As they race through the English countryside, Sabrina and Alex must solve the mystery of Sabrina's past—before whatever she's running from catches up to them.
Rental RM4 + Deposit RM21