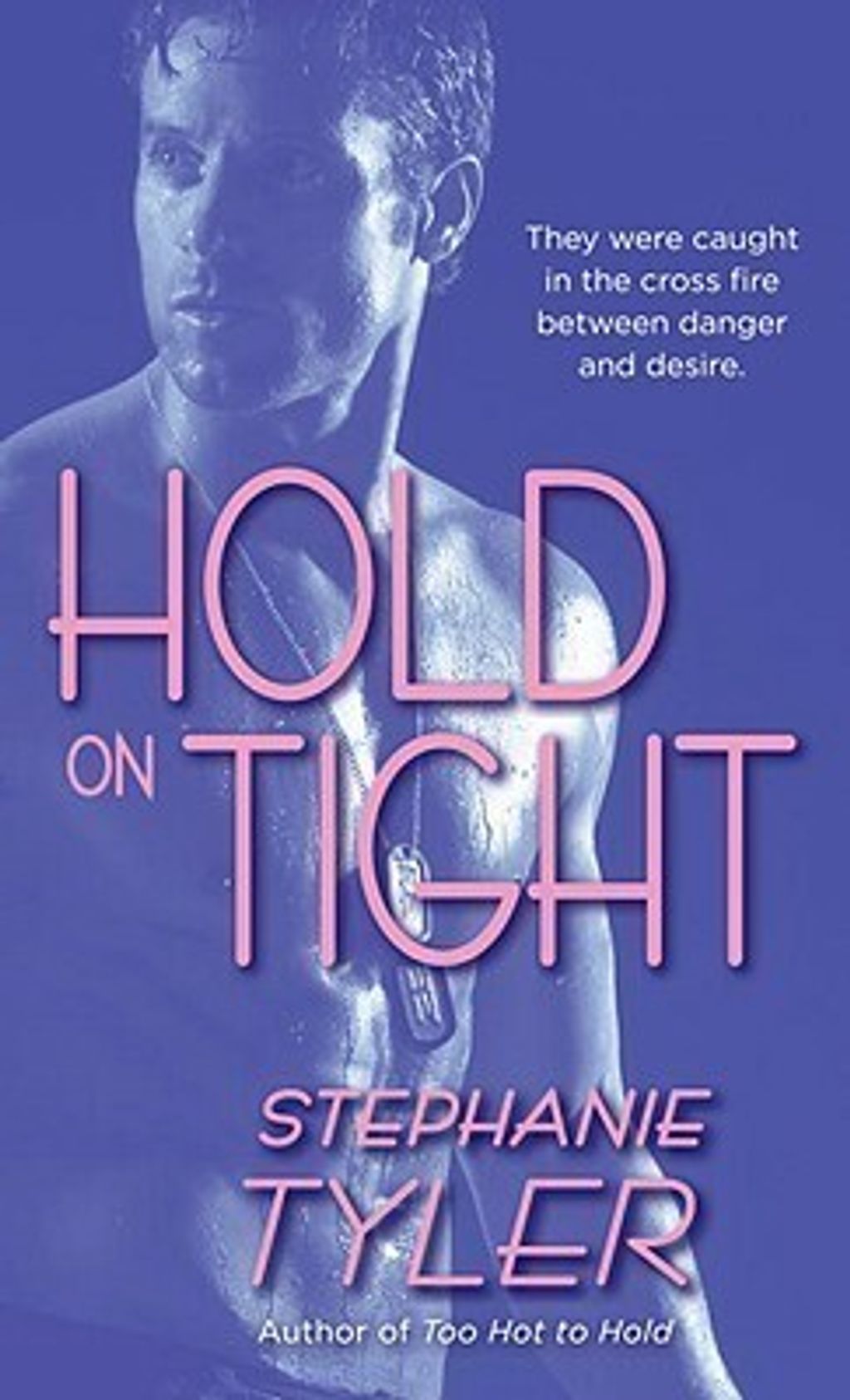 Hold on Tight (Hold Trilogy #3)
by Stephanie Tyler
Goodreads rating: 4.11
They were caught in the crossfire between danger and desire...

HE'S A NAVY SEAL SUSPECTED OF MURDER
SHE'S HIS LOVER, AND THE CHIEF INVESTIGATOR

Chris Waldron, an elite U.S. Navy SEAL, is used to getting out of tight spots. But all his years of training can't prepare him for the crisis he now faces. When a mission to rescue a kidnapped ambassador and his wife goes tragically awry, an FBI hostage negotiator is killed and Chris finds himself at the center of the ensuing investigation. Leading the charge is the blistering hot special agent and onetime lover who has re-ignited their mutual attraction.

Jamie Michaels is determined to keep things professional with Chris Waldron this time. But seeing him bruised and battered in that hospital bed has rekindled all those feelings she thought she'd left behind during their brief, passionate encounter in Africa. Now Jamie must keep her craving for danger at bay as she spearheads a search for the truth that just may blow Chris's career to bits—and put them both in the crosshairs of an unseen enemy.
Rental RM4 + Deposit RM21