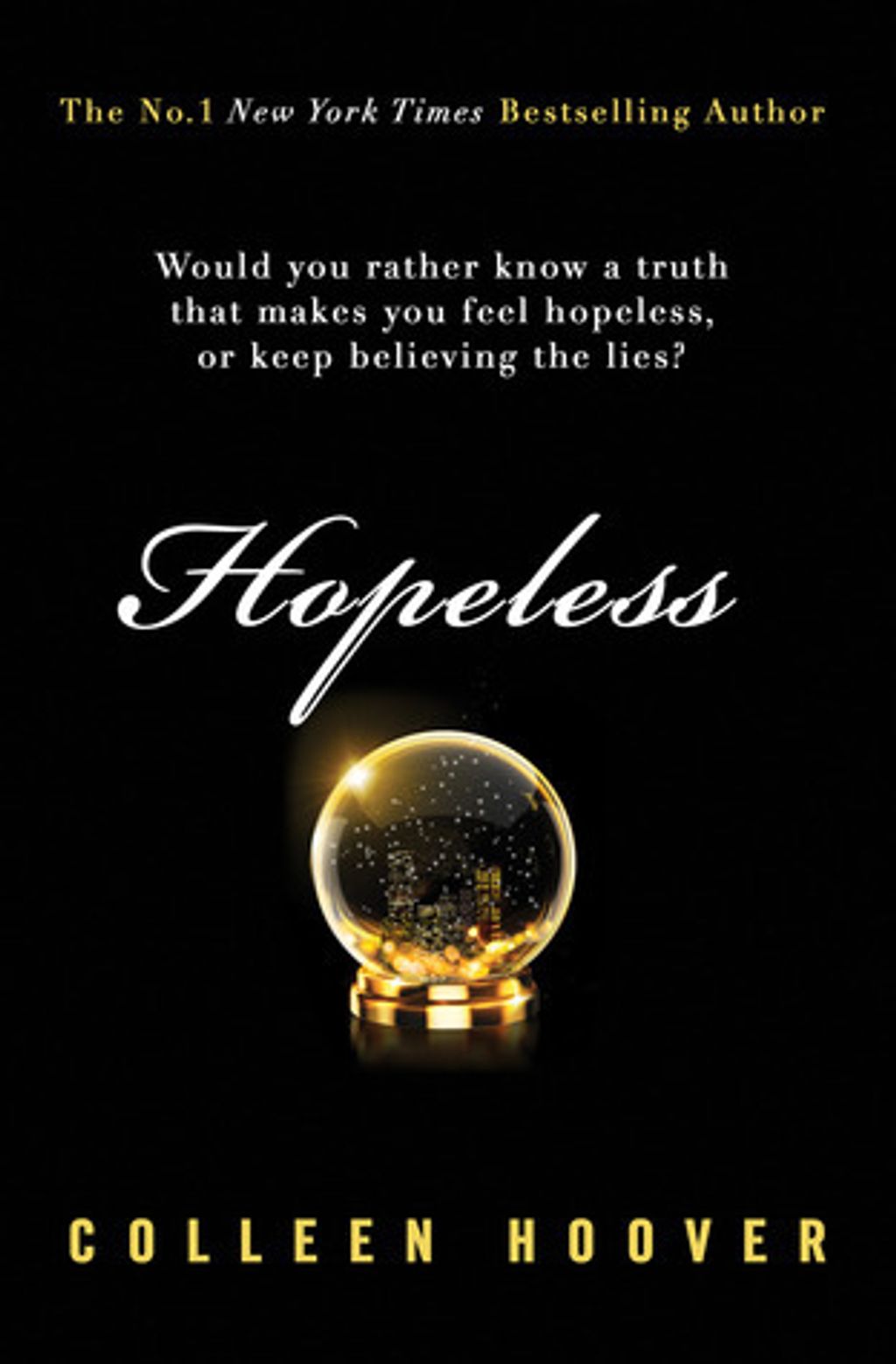 Hopeless (Hopeless #1)
by Colleen Hoover
Goodreads rating: 4.27
Sky Davis is starting sixth form having always been home-schooled, and wants to keep a low profile. But then she runs into Dean Holder - messy brown hair, smouldering blue eyes, and a temper straight out of Fight Club, someone who Sky is determined to avoid.

There is something about Holder that sparks memories of Sky's troubled past, those which she would rather stay buried. Little does she know that the mysterious Dean Holder is harbouring secrets of his own . . .

When the truth unravels, Sky must piece her life back together and learn to trust again. Only by facing the revelations together can the two of them begin to heal their emotional scars and find a way to live without boundaries.
Rental RM5 + Deposit RM35