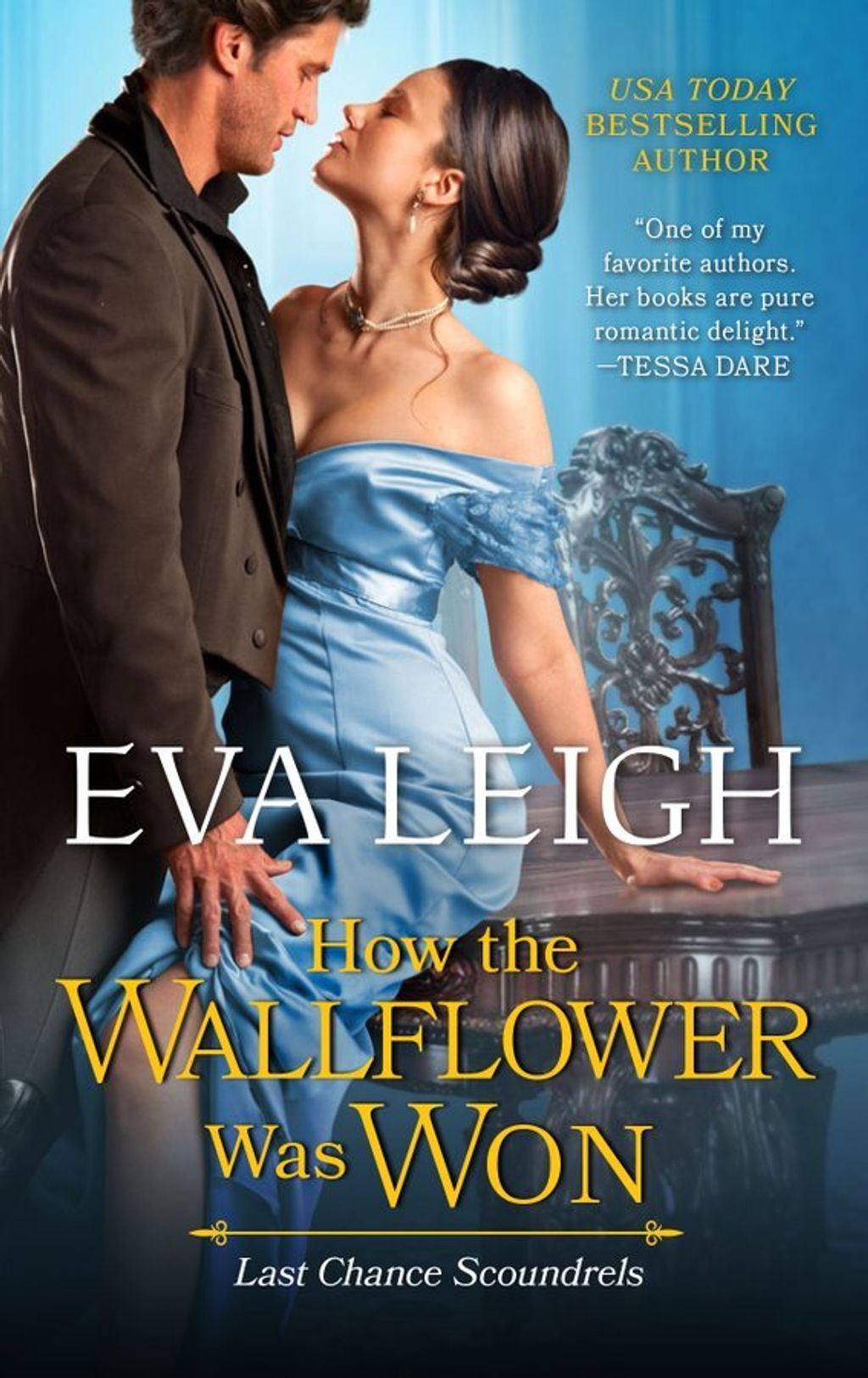 How the Wallflower was Won (Last Chance Scoundrels #2)
by Eva Leigh
Goodreads rating: 3.77
A steamy romance between two opposites--a rogue with a taste for wagers and a bookish wallflower--who marry for convenience... but neither bet on falling in love.

Finn Ransome is an expert on Lady Luck, which is why he refuses to take a chance on love. Experience has taught him that he's happier at a gaming table than around people he will, inevitably, disappoint. However, the clock is ticking on his father's matrimonial demands. But the only woman to catch his eye is a bluestocking who would never consider a rogue like him.

After a disastrous first Season, Tabitha Seaton decided to focus on books instead of ballrooms. She hopes to join the Sterling Society, a collective of the most brilliant, influential minds in London. Except, they will never admit an unmarried lady. Now Tabitha needs a husband, and a notorious, handsome gambler may be her best bet.

Finn and Tabitha are opposites who have no intention of wagering on a love match, and a calculated marriage of convenience solves all their problems--with no risk to their hearts. Once married, however, their potent attraction boils over into a deep passion that neither expected. When a painful mistake drives the new lovers apart, Finn will risk it all to prove a scoundrel and a wallflower are a winning pair...
Rental RM5 + Deposit RM25