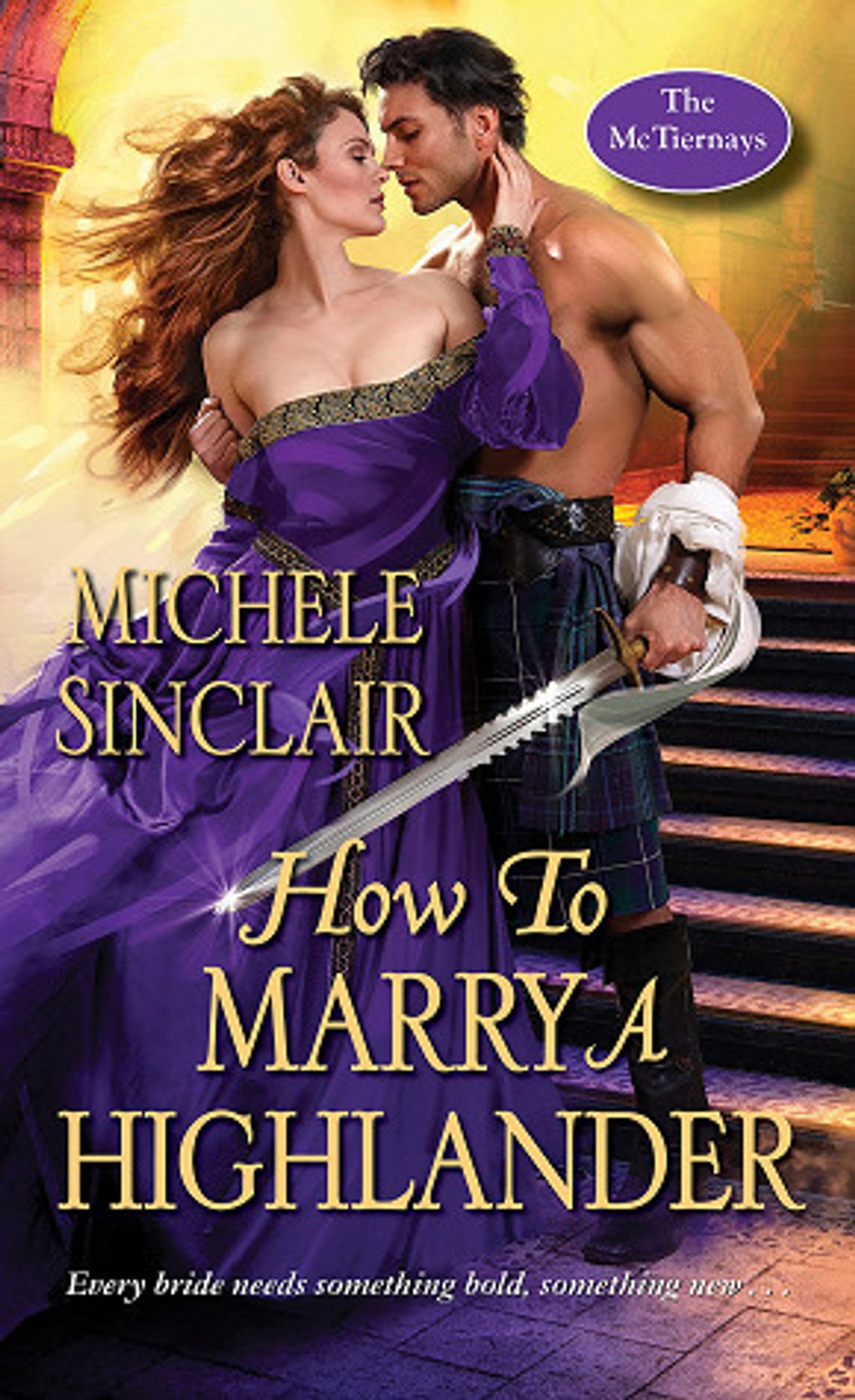 How to Marry a Highlander (The McTiernays #8)
by Michele Sinclair
Goodreads rating: 3.93
A battle-hardened soldier, he is bound to the McTiernay brothers by a loyalty as strong as blood. But no woman in all of Scotland has been able to lay claim to his heart ...

UNBRIDLED PASSION
A commander in the McTiernay clan, Dugan is known far and wide for his skills with a sword--and his skills in seduction. His rugged countenance and arrogant swagger are a lethal combination for the women who try to tame him and fail. Until a mysterious firebrand tempts him with her wicked ways ...

SHOCKING BETRAYAL
All Adanel Mackbaythe knows about her Highland lover is that he is a McTiernay soldier--and a means of escaping her cruel father. But Dugan is a not a man to be toyed with. His distrust of Adanel's motives will put a distance between them that can't be breached. Yet when their secret trysts are discovered--sparking a war between clans--a lust for vengeance will drive Dugan back into her arms, where he will embark on his greatest battle: for her heart ...
Rental RM4 + Deposit RM21