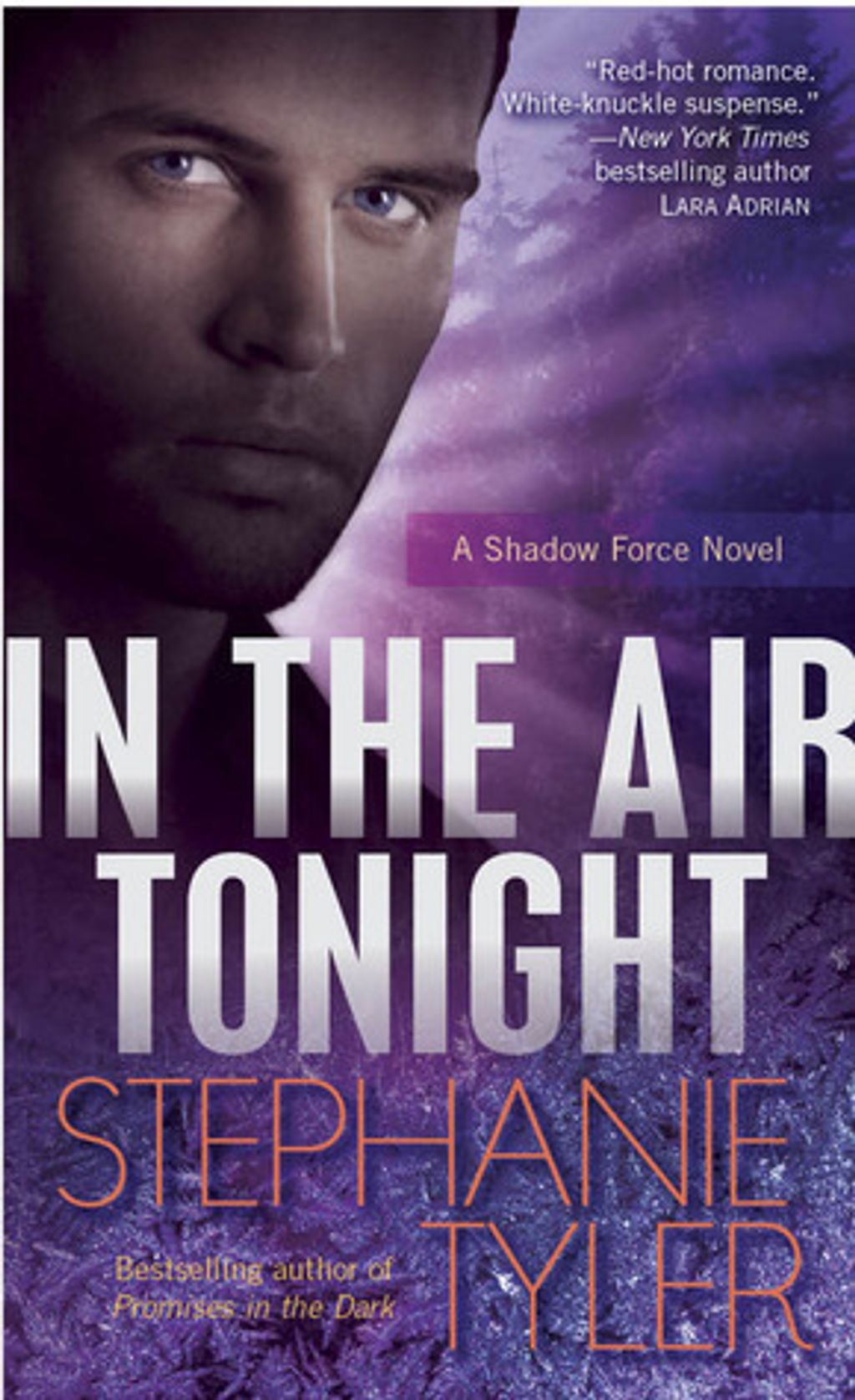 In the Air Tonight (Shadow Force #3)
by Stephanie Tyler
Goodreads rating: 4.09
With danger closing in, all they have is each other.

Haunted by a mission he barely survived, Delta Force operative Mace Stevens still carries a soldier's burden. Running a small bar in upstate New York, he remains a stone cold warrior who guards dangerous secrets and stays ready for anything. Anything except beautiful, vulnerable Paige Grayson, who shows up at his door, demanding answers about her heroic stepbrother's death under his command.

Paige bears burdens, too. She's plagued by demons unleashed by an older brother who committed mass murder before her eyes. But here in this snowy haven with Mace, she almost feels safe from the menacing promises of her insane sibling. As a nurse whose hands can read the deepest thoughts of anyone she touches, Paige knows Mace needs her as desperately as she needs him. And when a faceless killer begins unleashing fresh terror, Mace proves just how far he will go to save the woman who means everything to him.
Rental RM4 + Deposit RM21