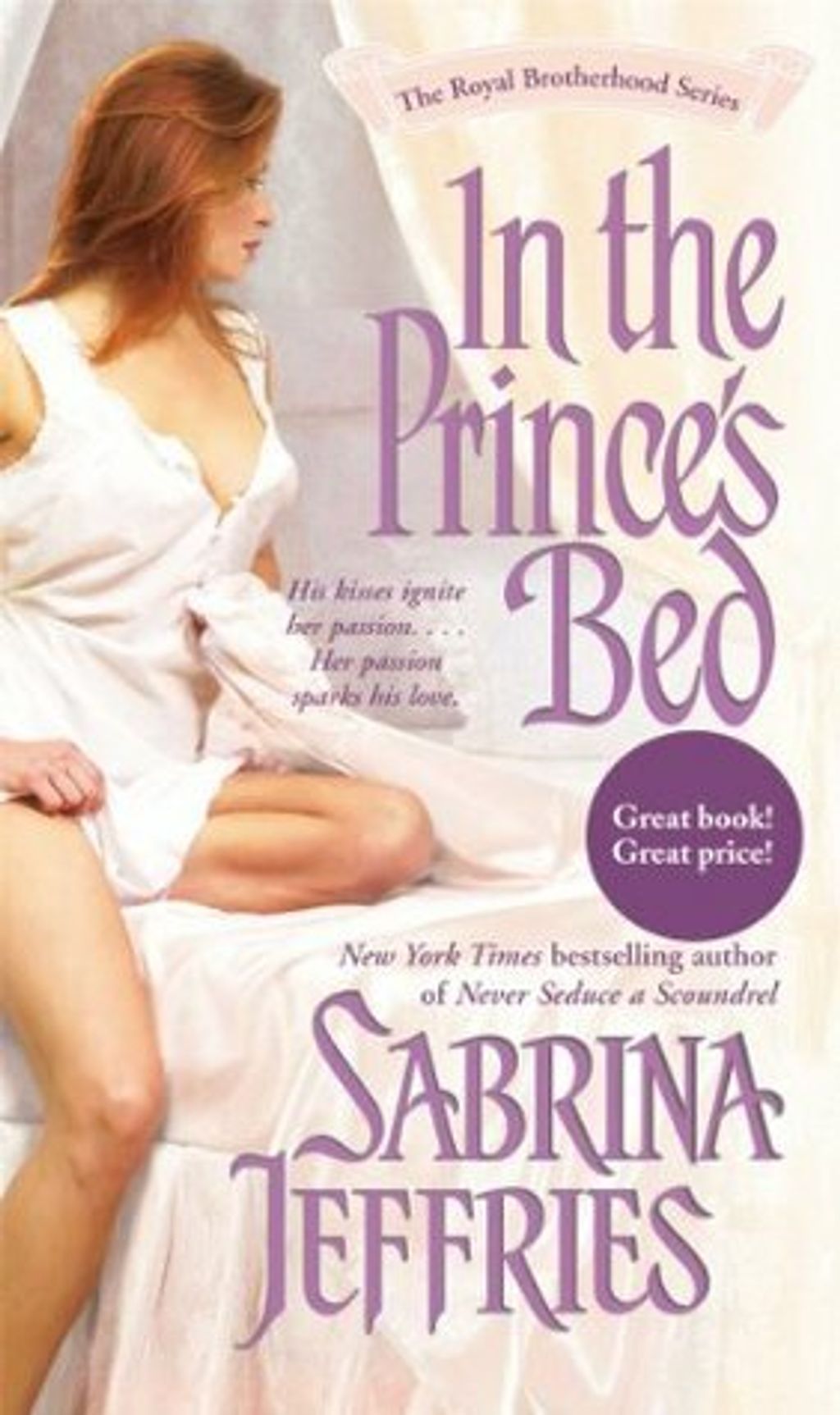 In the Prince's Bed (Royal Brotherhood #1)
by Sabrina Jeffries
Goodreads rating: 3.88
The first dazzling novel in a sexy new series featuring three half brothers. Bound together by the royal father who denied them, they've formed a pact to help each other achieve their every desire... including the women of their dreams.

Miss Katherine Merivale is desperate to make a respectable match - if only her childhood sweetheart would propose! Until he does, she can't touch the fortune she's inherited. So the last thing she needs is notorious rogue Alec Black putting her proposed marriage at risk with his distracting, smoldering gaze and moonlit kisses.

Alec, the Earl of Iversley - and one of three bastard sons of the Prince of Wales - is secretly searching for an heiress bride to pay his debts. Fiery Katherine seems the answer to his prayers, and her passionate response to his practiced seduction soon assures him that she is his. But Alec knows Katherine is looking for a love-match, and he wonders... what will happen when she discovers his deception?
Rental RM5 + Deposit RM20