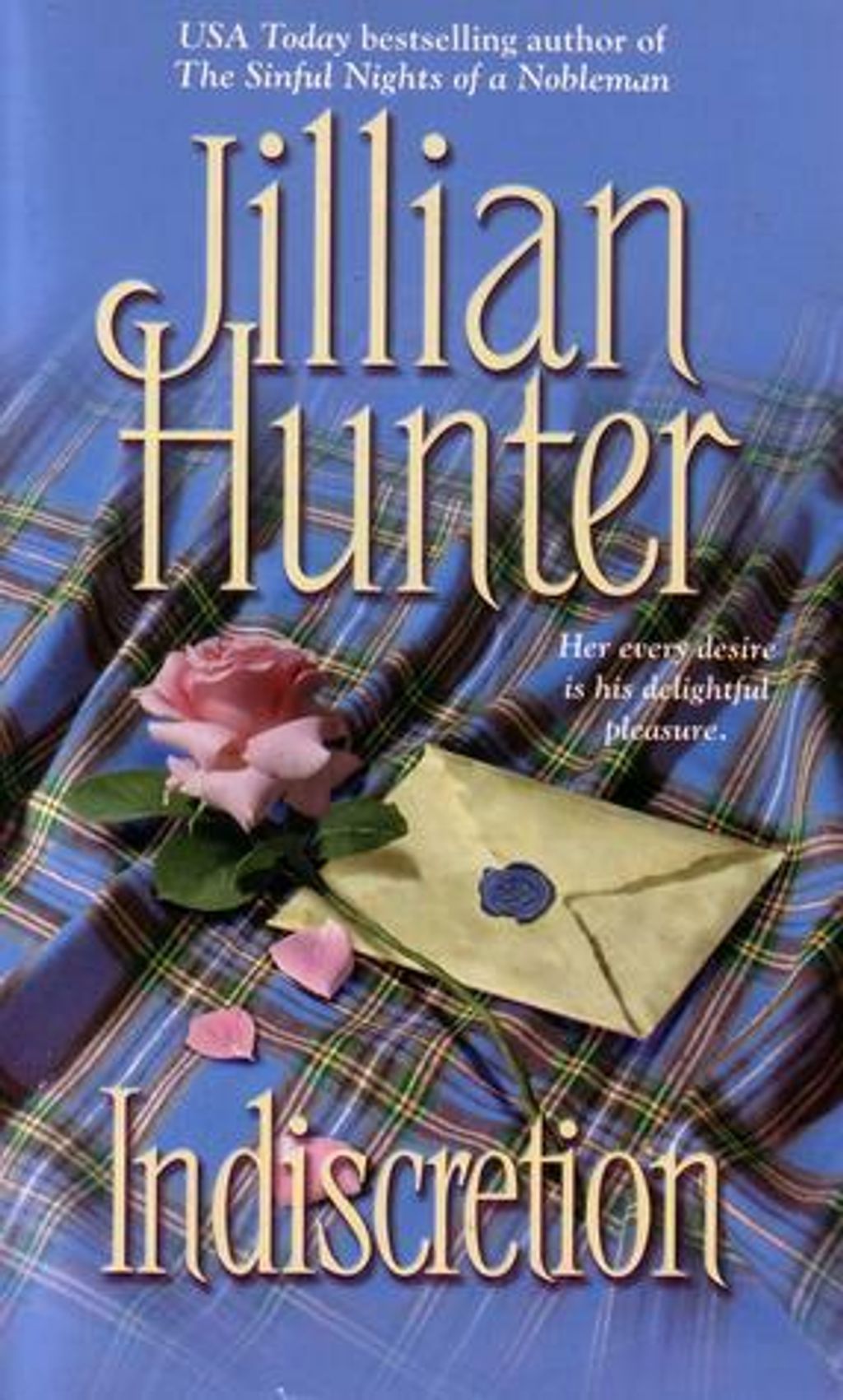 Indiscretion
by Jillian Hunter
Goodreads rating: 3.61
The scandal of Anne Kerr's foolish, stormy affair with a Scottish nobleman's son was averted when her parents quickly married her off to the scoundrel's cousin, a respectable English baron. A widow now, Anne has never forgotten Patrick Sutherland, who had seduced and abandoned -- and indeed, disgraced -- her, no matter how she tries to lose her feelings in her furious horse rides across the heath. But even a woman of Anne's spirit can't ignore a royal summons that reunites her with Patrick under dire and mysterious circumstances.

The suspicious death of a relative calls for a clandestine investigation inside a Highland hunting fortress. Anne and Patrick find themselves commanded by Queen Victoria to lay rumors of murder to rest. Anne sees nothing but trouble and temptation in the Queen's order to work with the rogue who shamed her.

To Patrick, however, the chance to serve as Anne's bodyguard is a dream come true. But even the best dream can take a wicked twist...and when he learns he is not to pose as her ladyship's protector, but as her butler, the proud Highlander must helplessly submit as Anne exacts the delicious revenge he deserves for breaking her heart.
Rental RM4 + Deposit RM21