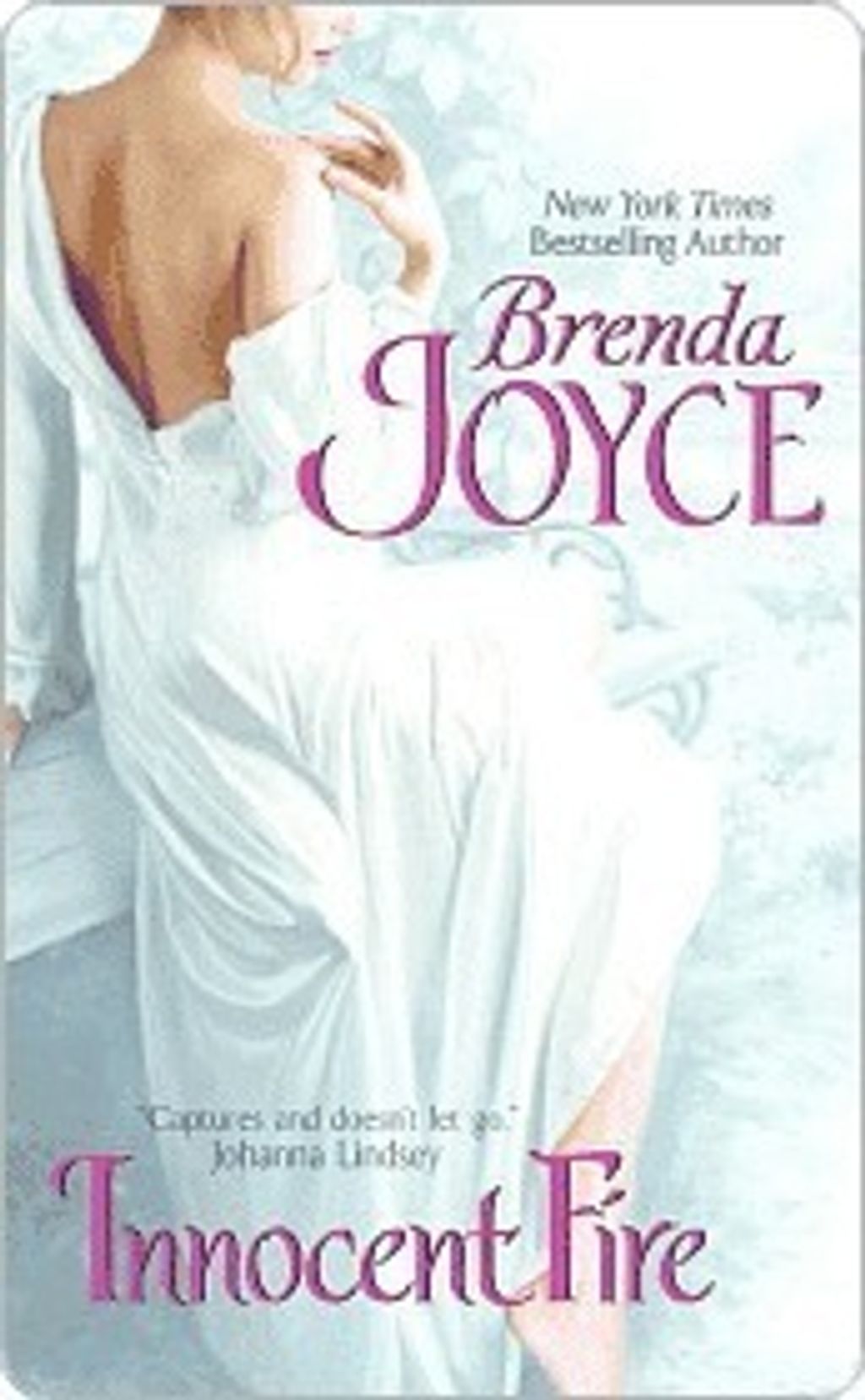 Innocent Fire (Bragg Saga #1)
by Brenda Joyce
Goodreads rating: 3.76
From the sensuous voice of novelist Brenda Joyce comes Firestorm, the extraordinary first book in the Bragg family saga that has captured the hearts of readers everywhere. Here is the beginning of the Bragg empire-opulent and glamorous-vast, dangerous, and as untamed as the sweeping plains of Texas…

Leaving behind the sheltered life of a French convent, Miranda journeyed to the New World and an arranged marriage to a prosperous Texan rancher. Arriving in America, the innocent European met her fiance's friend Derek Bragg, a rough-hewn Texas Ranger, whose harsh manner and candid comments about her beauty enraged the shy miss.

Although Bragg fought to deny his feelings for his charge, he knew that he was falling in love with her. Miranda, too, was struggling with her desire for her escort as they trekked across the treacherous wilderness. Drawn to the lawman--enflamed by his raw masculine virility--will Miranda sacrifice her innocence to the fire blazing out of control in her heart?
Rental RM4 + Deposit RM21