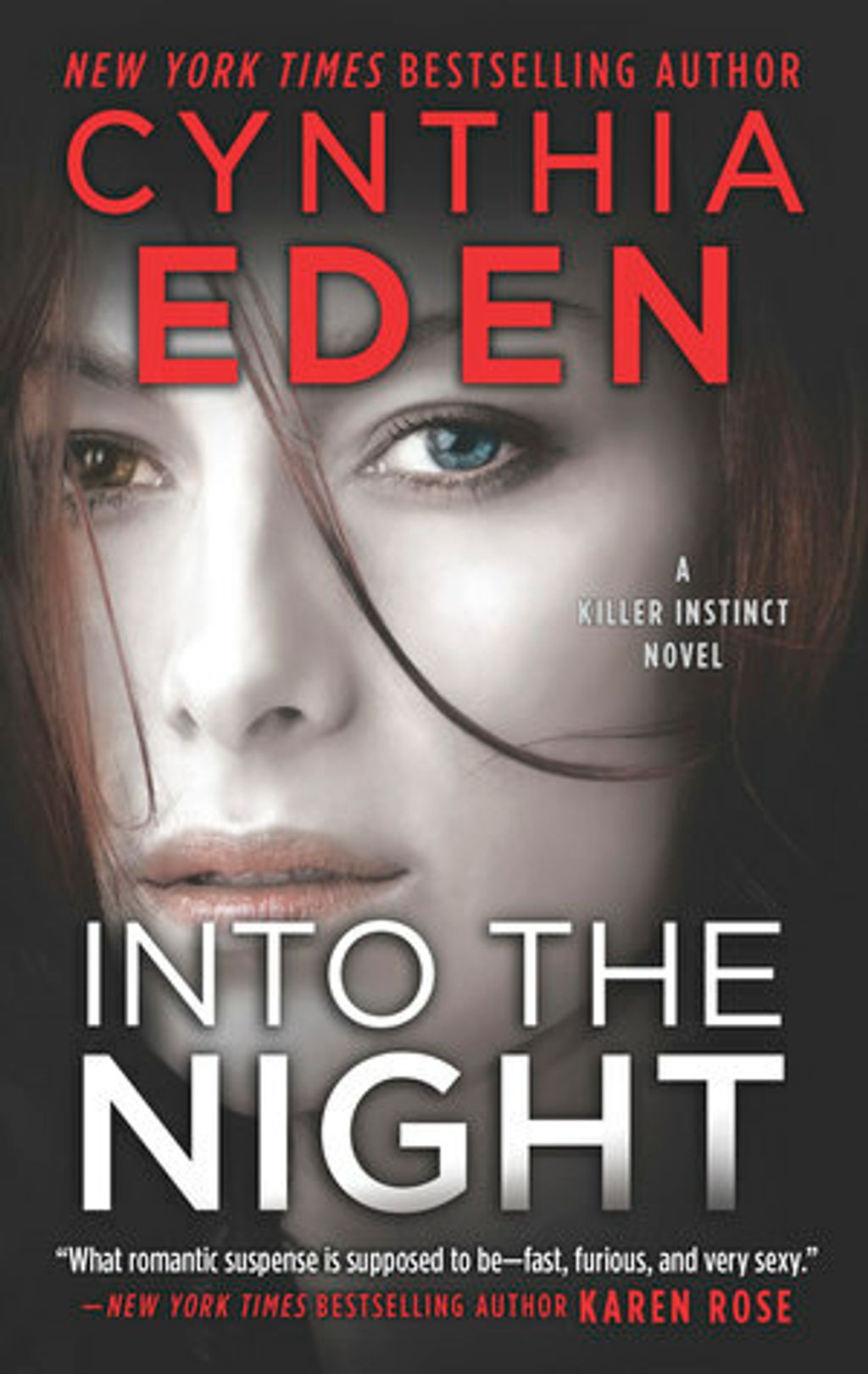 Into the Night (Killer Instinct #3)
by Cynthia Eden
Goodreads rating: 4.20
Two FBI agents are caught in a merciless vigilante's crosshairs in New York Times bestselling author Cynthia Eden's electric Killer Instinct series

Lives will be ravaged as two FBI agents confront a mastermind serial murderer in New York Times bestselling author Cynthia Eden's new Killer Instinct novel

Sheltered in the shadows of the Smoky Mountains is the suspect who's summoned FBI agent Macey Night's fears to the surface. Every day that the "Profiler," a vigilante serial killer, escapes justice is another day she's reminded of what it is to be a ruthless predator's prey. Capturing him is a craving deeper than anything she's felt in a long time. But Agent Bowen Murphy, equal parts sexy and volatile, seems hell-bent on changing that. Working together—needing, living, and breathing each other—they're entwined to distraction.

Bowen's used to operating on impulse: act, don't feel. Now Macey and the controlled terror behind her beautiful eyes has him rethinking everything, including his rule to never get close to a colleague. He's willing to fight for a future with Macey, but the consequences of love could be deadly.
Rental RM4 + Deposit RM21