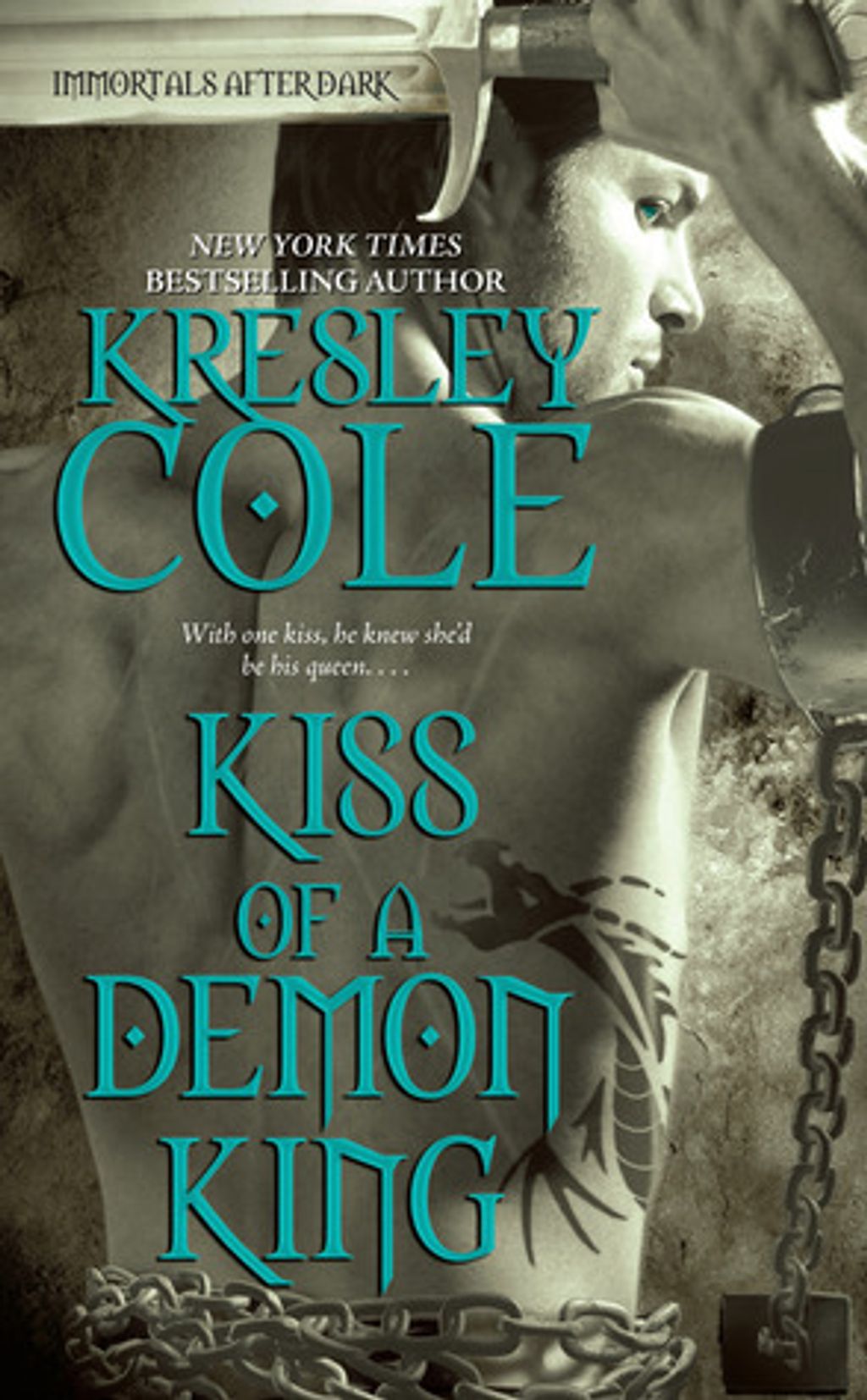 Kiss of a Demon King (Immortals After Dark #7)
by Kresley Cole
Goodreads rating: 4.30
HIS OBSESSION...
Sabine, Sorceress of Illusions: the evil beauty who surrenders her body, but not her heart.

HER DOWNFALL...
Rydstrom Woede: the ruthless warrior who vows to keep her at all costs.

THEY WERE NEVER SUPPOSED TO WANT EACH OTHER THIS MUCH...
With each smoldering encounter, their shared hunger only increases. If they can defeat the sinister enemy that stands between them, will Sabine make the ultimate sacrifice for her demon? Or will the proud king lay down his crown and arms to save his sorceress?
Rental RM4 + Deposit RM21