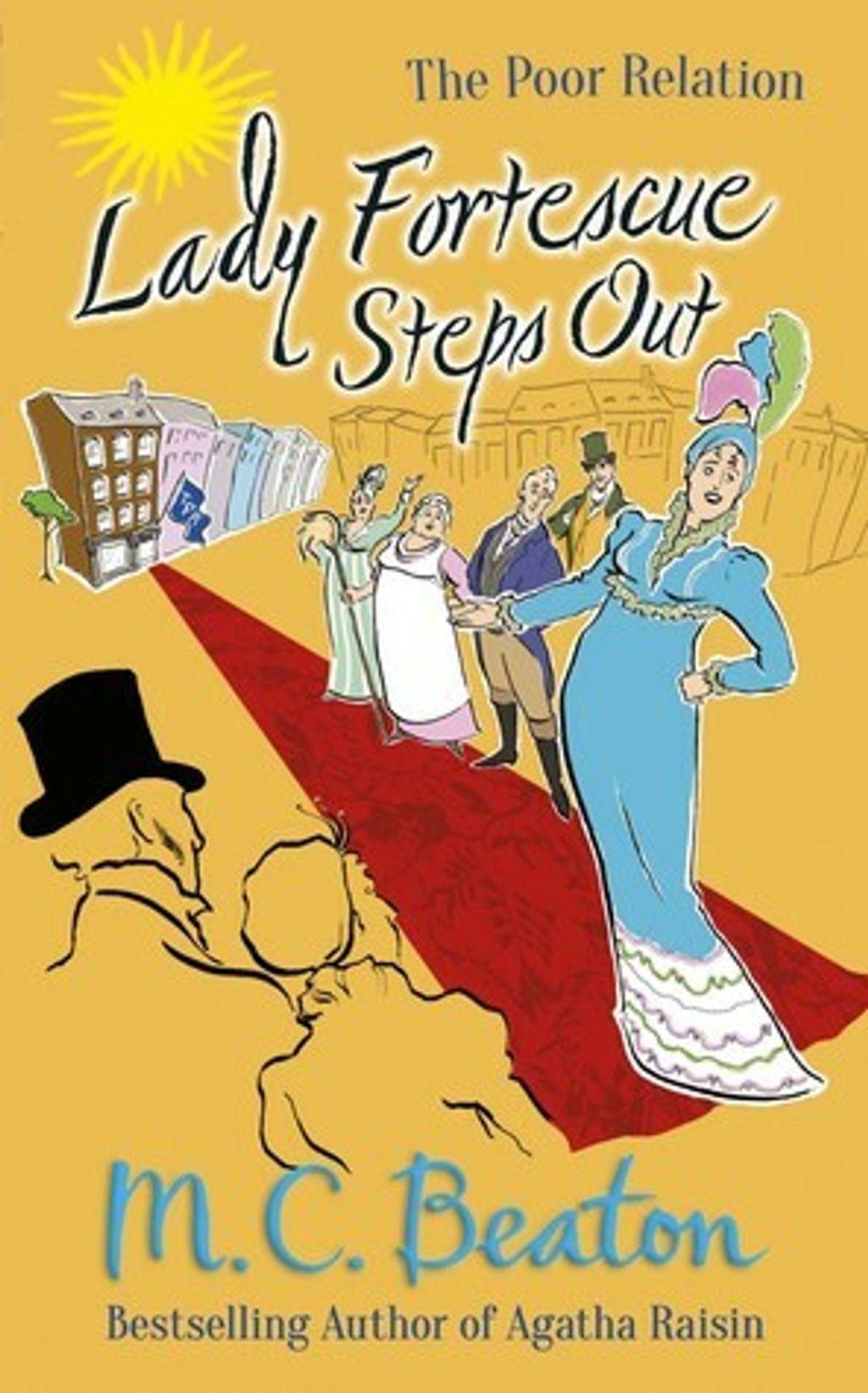 Lady Fortescue Steps Out (Poor Relation #1)
by M. C. Beaton
Goodreads rating: 3.75
The first book in M.C. Beaton's charming Poor Relation series.
What do you do if you are of noble stock, but impoverished, and living in London with a certain style to maintain?
One has to work... but One's relatives will be appalled when One turns One's hand to trade - and opens a hotel, The Poor Relation, offering employment to others of the same social standing and in the same awkward situation. This is precisely what Mrs Fortescue decides upon and, together with friend Colonel Sandhurst, transforms her decrepit Bond Street home into a posh hotel, offering guests the pleasure of being waited upon by the nobility.
So with the help of other down-and-out aristocrats they do just that - and London's newest, and most fashionable! - hotel is born... much to the dismay of the Duke of Rowcester, Lady Fortescue's nephew, who is convinced his aunt's foray into trade will denigrate the illustrious family name!
Rental RM4 + Deposit RM21