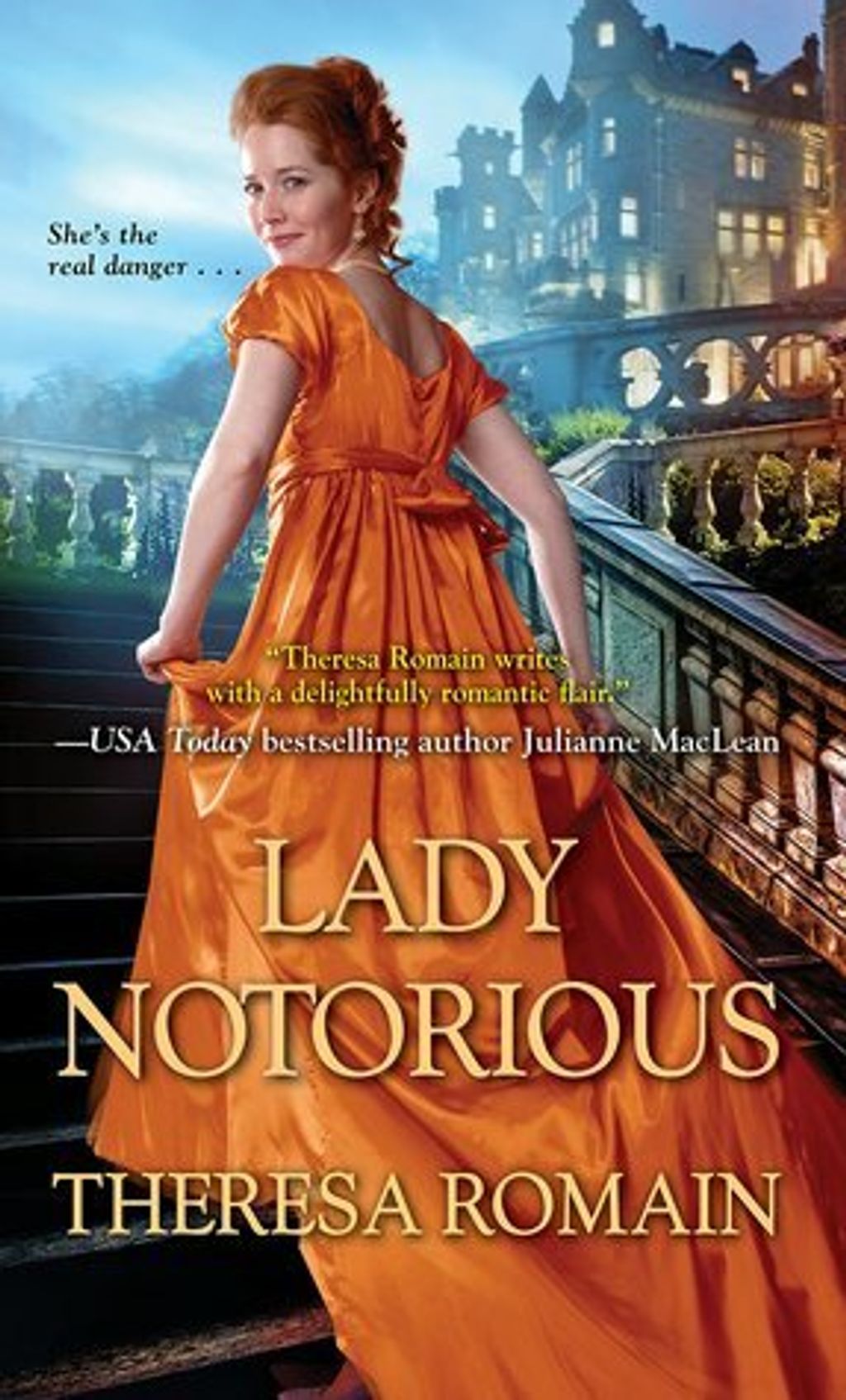 Lady Notorious (The Royal Rewards #4)
by Theresa Romain
Goodreads rating: 3.51
Who knew love would be her secret weapon?

Cassandra Benton has always survived by her wits and wiles, even working for Bow Street alongside her twin brother. When injury takes him out of commission, Cass must support the family by taking on an intriguing new case: George, Lord Northbrook, believes someone is plotting to kill his father, the Duke of Ardmore. Decades before, the duke was one of ten who formed a wager that would grant a fortune to the last survivor. But someone can't wait for nature to take its course--and George hopes a seasoned investigator like Cass can find out who.

Cass relishes the chance to spy on the ton, shrewdly disguised as handsome Lord Northbrook's notorious "cousin." What she doesn't expect is her irresistible attraction to her dashing employer, and days of investigation soon turn to passionate nights. But with a killer closing in and her charade as a lady of the ton in danger of collapsing at any moment, Cass has no choice but to put her life--and her heart--in the hands of the last man she ought to trust . . .
Rental RM4 + Deposit RM21