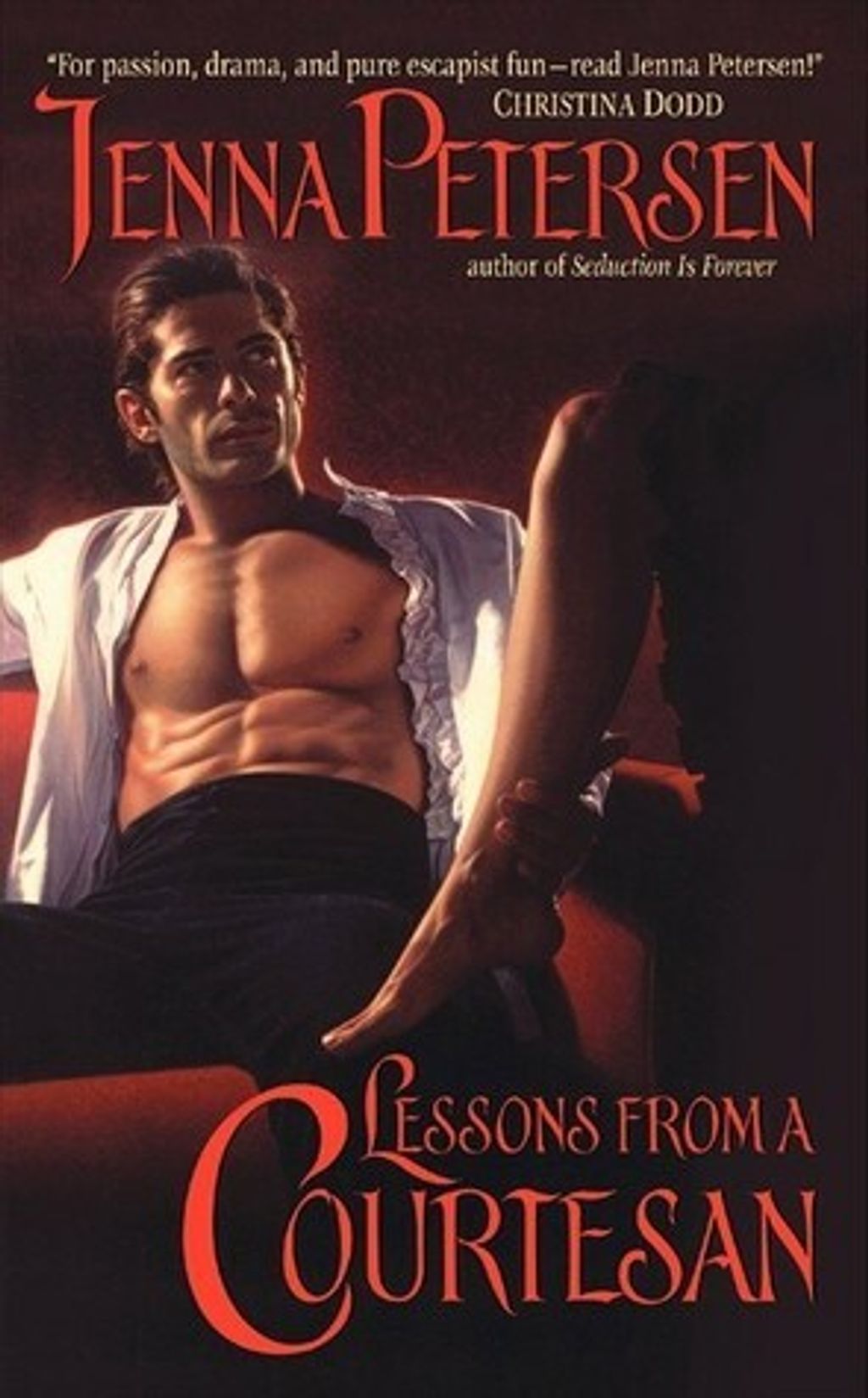 Lessons From a Courtesan
by Jenna Petersen
Goodreads rating: 3.75
Lesson #1: Every man loves a mystery

A scandalous siren called "Ria" has electrified the ton. Every gentleman in London desires her; every woman envies her. And they are all desperate to know the secrets of the tantalizing, seductively beautiful courtesan. All except Justin, the Earl of Baybary. He knows all about Ria. He learned every inch of her tender skin, every taste of her luscious lips...on their wedding night.

Lesson #2: No man can make you lose control...unless you let him

Though theirs was an arranged marrige, still Victoria surrendered to passion and gave herself to Justin completely. When he left her alone the next morning, she swore she would never again let him into her bed. Now, though she has other reasons for returning to the city, she enjoys tormenting Justin, letting him see the way other men lust for her. But keeping herself from him is such exquisite torture...and forgiveness will lead to an ecstasy unbelievably divine.
Rental RM4 + Deposit RM21