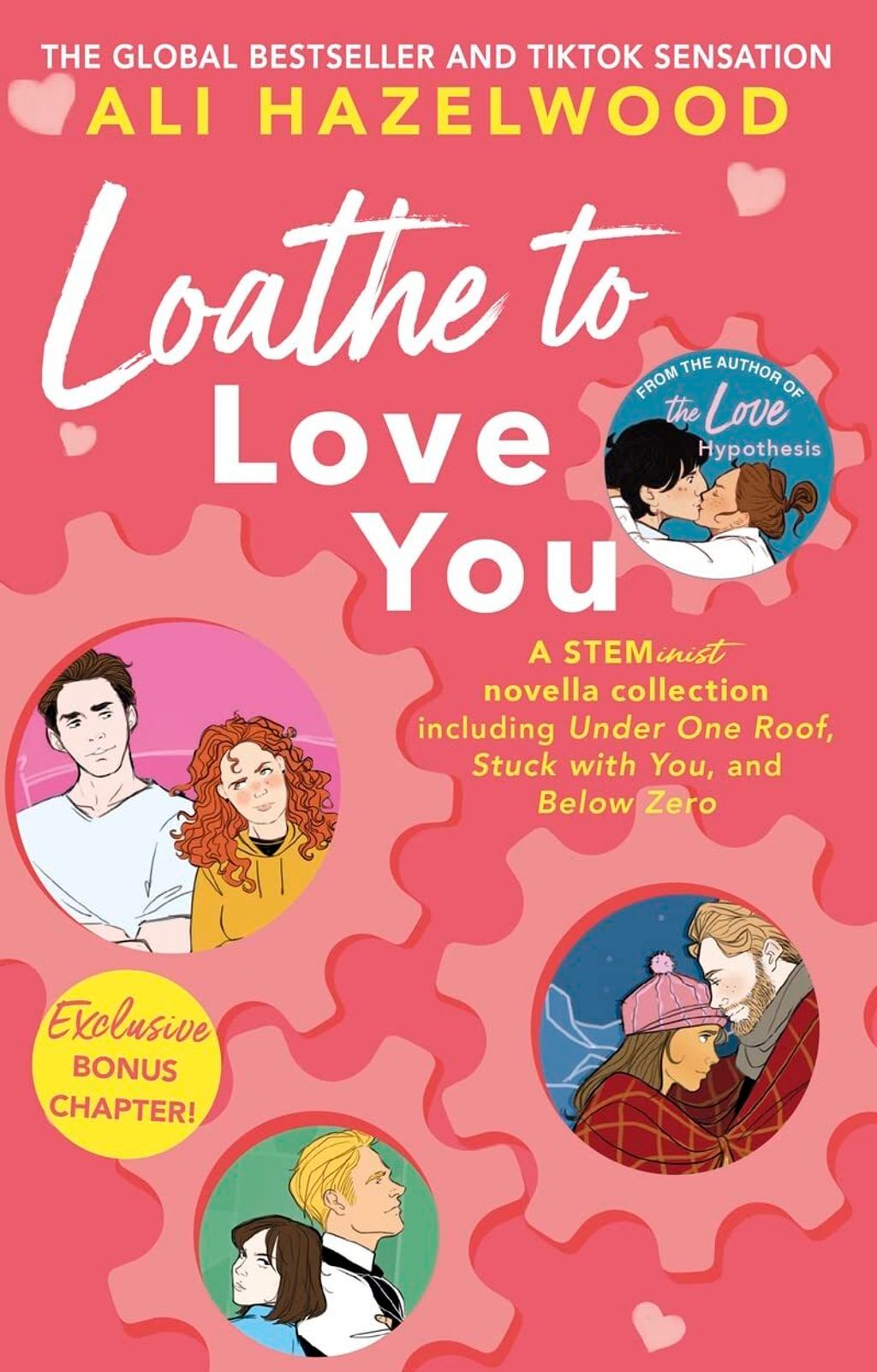 Loathe to Love You
by Ali Hazelwood
Goodreads rating: 3.90
a collection of steamy, STEMinist novellas featuring a trio of engineers and their loves in loathing—with a special bonus chapter!

Under One Roof
An environmental engineer discovers that scientists should never cohabitate when she finds herself stuck with the roommate from hell—a detestable big-oil lawyer who won't leave the thermostat alone.

Stuck with You
A civil engineer and her nemesis take their rivalry—and love—to the next level when they get stuck in a New York elevator.

Below Zero
A NASA aerospace engineer's frozen heart melts as she lies injured and stranded at a remote Arctic research station and the only person willing to undertake the dangerous rescue mission is her longtime rival.
Rental RM5 + Deposit RM35