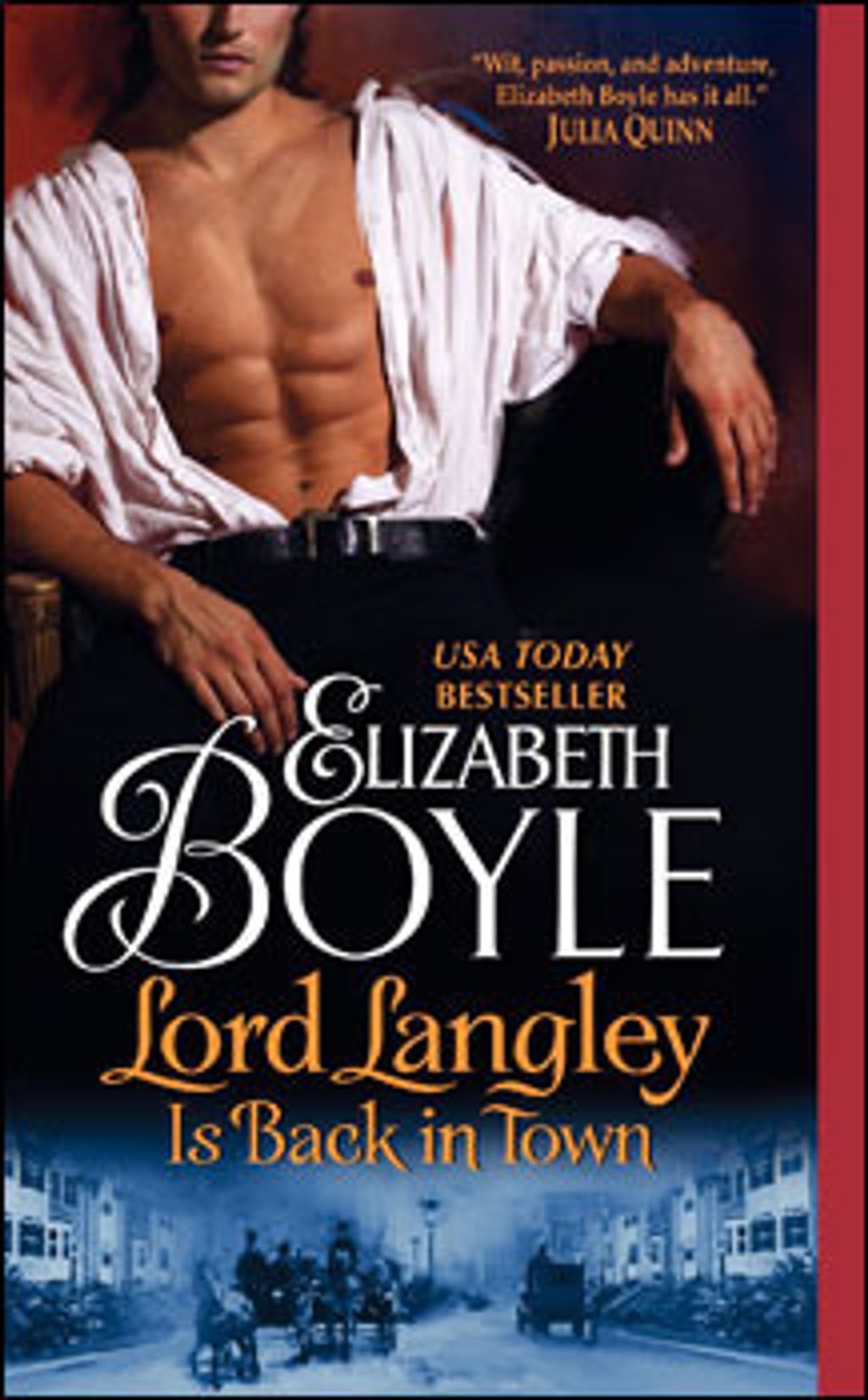 Lord Langley Is Back in Town (Bachelor Chronicles #8)
by Elizabeth Boyle
Goodreads rating: 3.79
Minerva Sterling swore she'd never marry again. So why is she suddenly engaged to the most notorious rake in London?

A diplomat and a spy, the dashing Lord Langley is happy to be home after years spent abroad, though less so to discover the ladies he so callously loved and left have been anxiously awaiting his return. Hoping to put his checkered past - and his persistent ex-lovers - behind him, he proposes to staid, serious Minerva Sterling . . . and maneuvers her into a compromising position to ensure her assent.

At the brazen rake's mercy - since anything less than a wedding and her reputation is destroyed - Minerva agrees, but only under strict conditions: no more attempted seductions, no kisses or scandalous behavior. But Langley's a man ruled by passion - especially when he realizes how fiercely he burns for his reluctant intended . . . and how willing he is to risk life itself to truly win her heart.
Rental RM4 + Deposit RM21