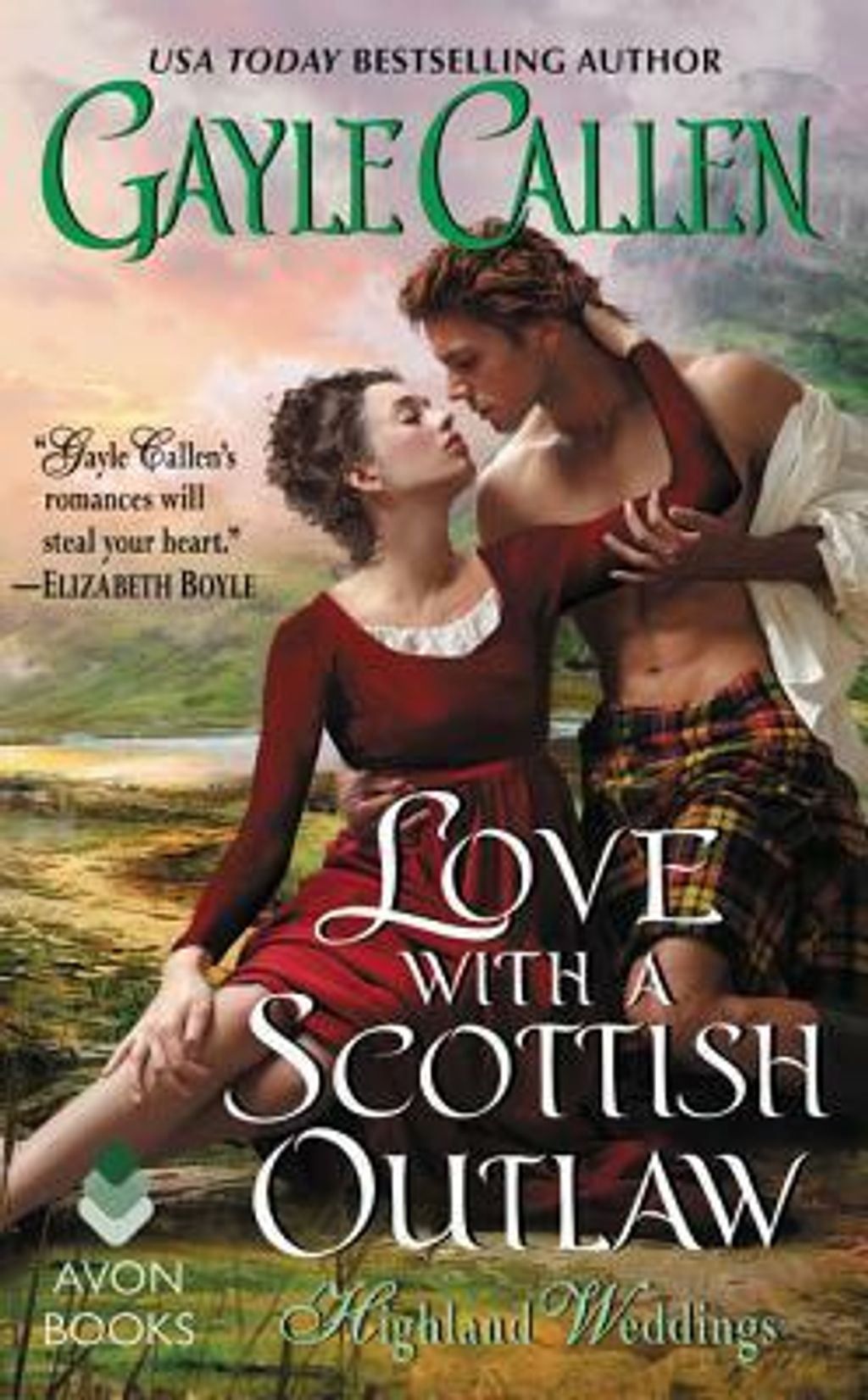 Love with a Scottish Outlaw (Highland Weddings #3)
by Gayle Callen
Goodreads rating: 3.93
Love is worth any risk in this seductive finale of the Highland Wedding series…

The last thing clan chief Duncan Carlyle expects to encounter in the rain-soaked highlands was Catriona Duff, daughter of the corrupt earl responsible for the price on his head. Yet Duncan finds himself sheltering the beauty who claims to have lost her memory. Catriona could be the key to stopping her father, but only if Duncan can keep her identity—and his dangerously powerful desire—to himself.

Duncan may have rescued Catriona, but the gruff outlaw clearly doesn't trust her. She's moved by his mission to rescue kidnapped children, but hiding in a network of caves means living in close quarters with everyone—including Duncan. And even as Catriona struggles to remember her past, the present draws her ever closer to this enigmatic man…and to the secret that could change everything.
Rental RM4 + Deposit RM21