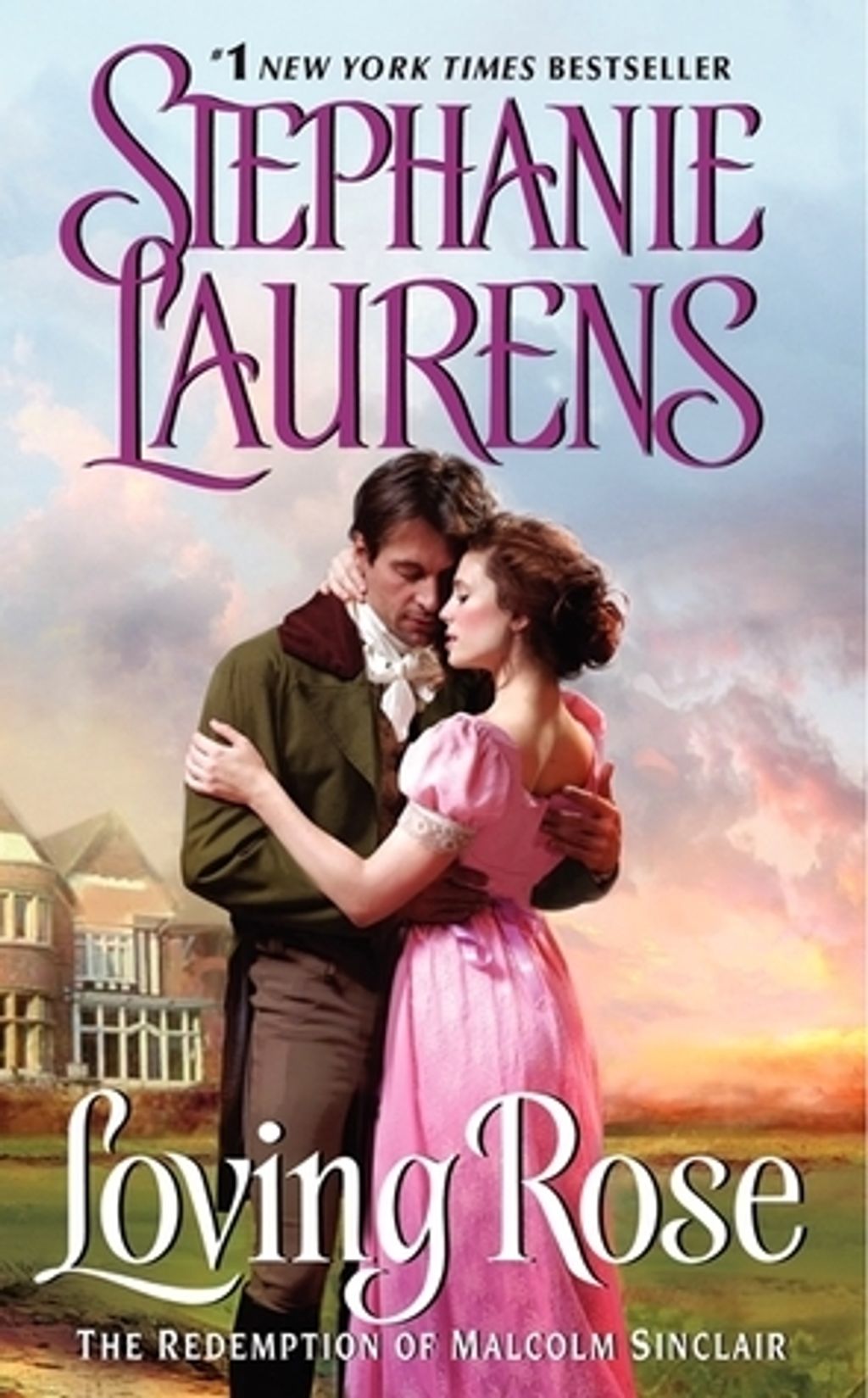 Loving Rose: The Redemption of Malcolm Sinclair (Casebook of Barnaby Adair #3)
by Stephanie Laurens
Goodreads rating: 3.99
Miraculously spared from death, Malcolm Sinclair erases the notorious man he once was. Reinventing himself as thomas Glendower, he strives to make amends for his past, yet he never imagines penance might come via a secretive lady he discovers living in his secluded manor.

Rose has a plausible explanation for why she and her children are residing in thomas's house, but she quickly realizes he's far too intelligent to fool. Revealing the truth is impossibly dangerous, yet day by day he wins her trust, and then her heart.

But then her enemy closes in, and Rose turns to thomas as the only man who can protect her and the children. And when she asks for his help, thomas finally understands his true purpose, and with unwavering commitment, he seeks his redemption in the only way he can - through living the reality of loving Rose.

#1 New York Times bestselling author Stephanie Laurens returns with another mysterious tale of the London underworld from the Casebook of Barnaby Adair. In the haut ton, reputation is everything. So when crime strikes at society, there is a certain ... discretion required. Barnaby Adair is the gentleman sleuth who can move in all social circles. First seen in Where the Heart Leads, Barnaby is a firm fan favourite. Loving Rose follows on from The Masterful Mr Montague and is another searing tale of love and passion, daring and adventure.
Rental RM4 + Deposit RM21