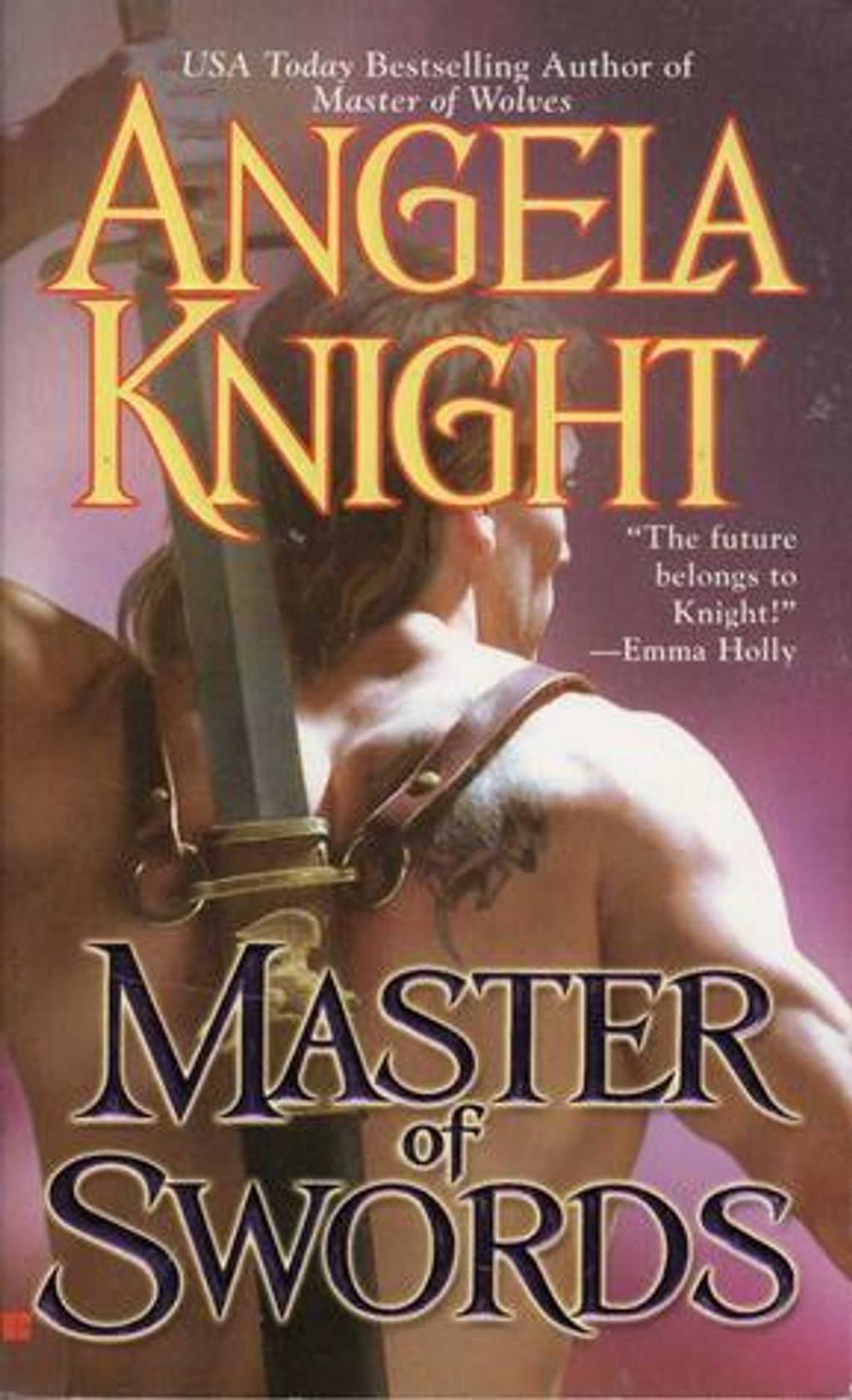 Master of Swords (Mageverse #4)
by Angela Knight
Goodreads rating: 4.19
Witch Lark McClure has survived a vicious vampire attack that shook her confidence and left her struggling with feelings of helplessness and fear. The last thing she needs is a partnership with Gawain, a handsome vampire knight who means to seduce her every chance he gets.

Gawain believes he needs Lark for one thing and one thing only—and it's not her skill with magic. In the process, he plans to help her overcome her fear and show her the pleasure to be found in a vampire's arms.

But even as passion sizzles between Lark and Gawain, a revenge-driven killer targets them. If he has his way, Lark, Gawain, and the world itself will pay the price.
Rental RM4 + Deposit RM21