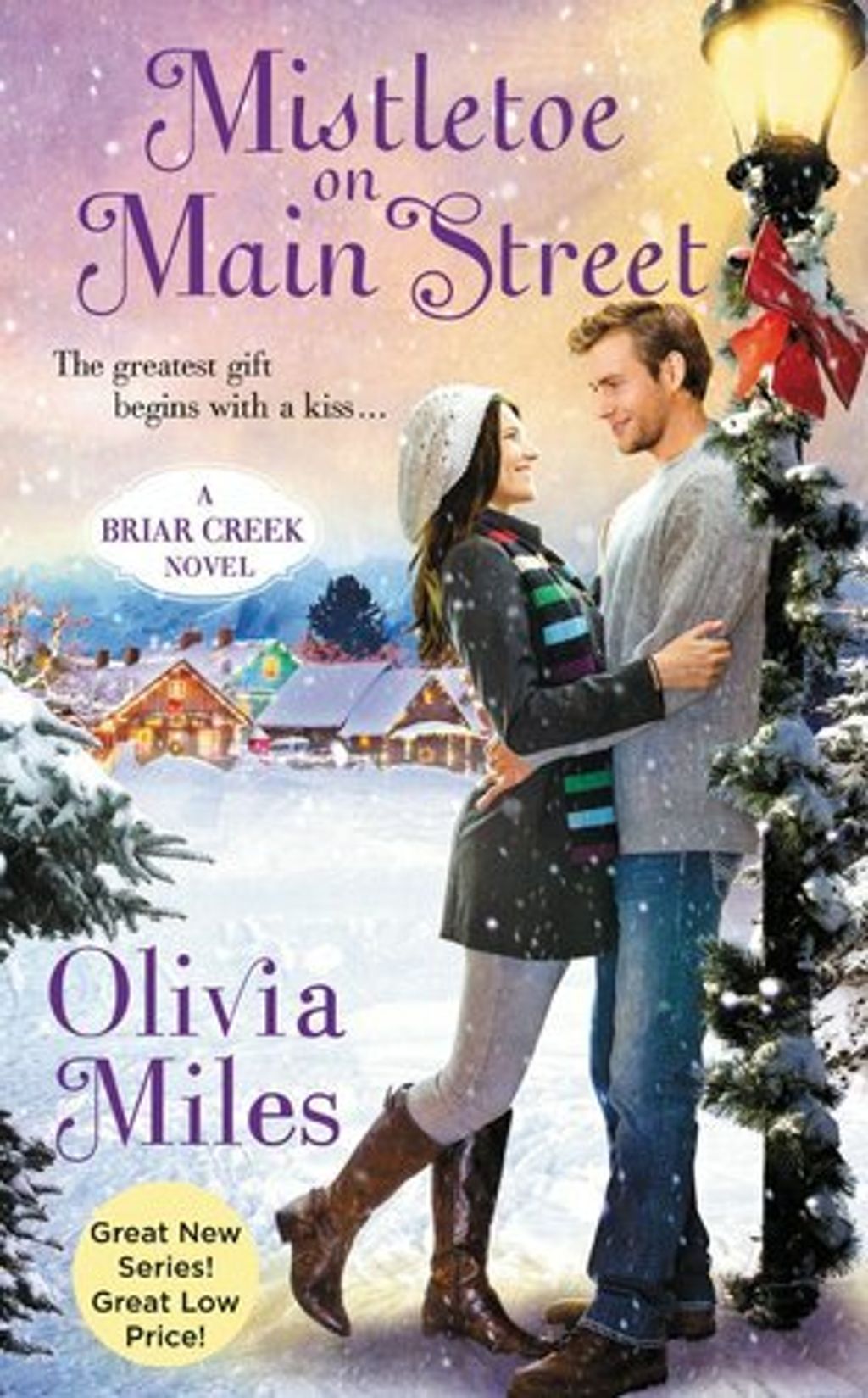 Mistletoe on Main Street (Briar Creek #1)
by Olivia Miles
Goodreads rating: 3.83
Sleigh bells, snow, and second chances . . .

Briar Creek's quaint shop windows, cozy homes nestled in snow, and neighborly residents are what Christmas dreams are made of--for everyone except Grace Madison. She left her hometown years ago to pursue a writing career. But when her father's death leaves his bookstore empty, Grace must return to face why she fled Vermont in the first place: Luke Hastings, who still heats her up like a shot of smoky whiskey on a cold winter's night.

Grace is back, and Luke is worried. How much has she changed as a bestselling author in the big city? What memories will she stir up? And was the choice he made five years ago the biggest mistake of his life?

Now, with their past, present, and future rocking around the Christmas tree, it's time for Grace and Luke to face the music . . . and the mistletoe.
Rental RM4 + Deposit RM21