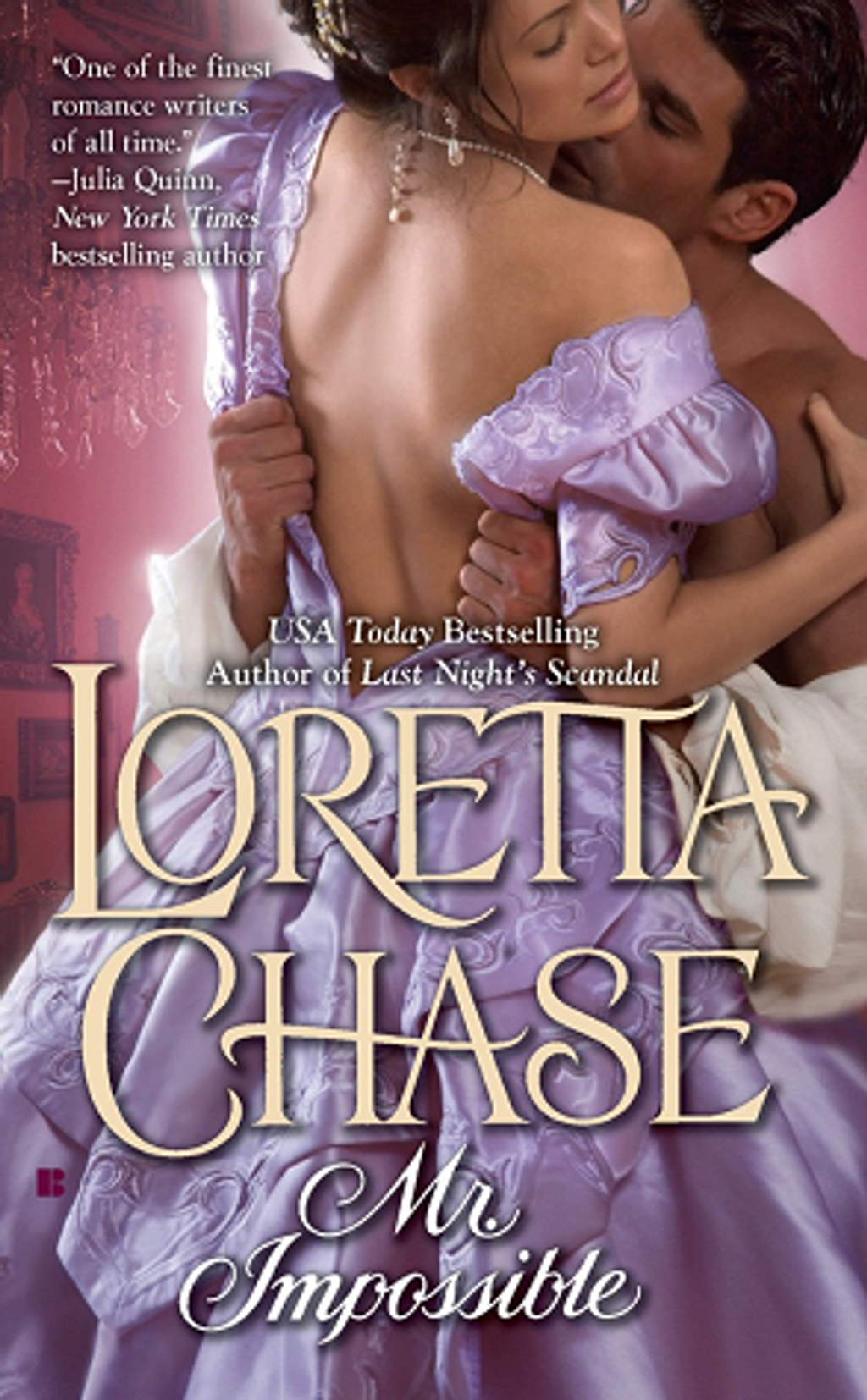 Mr. Impossible (The Carsington Brothers #2)
by Loretta Chase
Goodreads rating: 3.97
Impossible

Rupert Carsington, fourth son of the Earl of Hargate, is his aristocratic family's favorite disaster. He is irresistibly handsome, shockingly masculine, and irretrievably reckless, and wherever he goes, trouble follows. Still, Rupert's never met an entanglement—emotional or otherwise—he couldn't escape. Until now.

Outrageous

Now he's in Egypt, stranded in the depths of Cairo's most infamous prison, and his only way out is to accept a beautiful widow's dangerous proposal. Scholar Daphne Pembroke wants him to rescue her brother, who's been kidnapped by a rival seeking a fabled treasure. Their partnership is strictly business: She'll provide the brains, he the brawn. Simple enough, in theory.

Inevitable

Blame it on the sun or the blazing desert heat, but as tensions flare, and inhibitions melt, the most disciplined of women and the most reckless of men are about to clash in the most impossibly irresistible way.
Rental RM4 + Deposit RM21