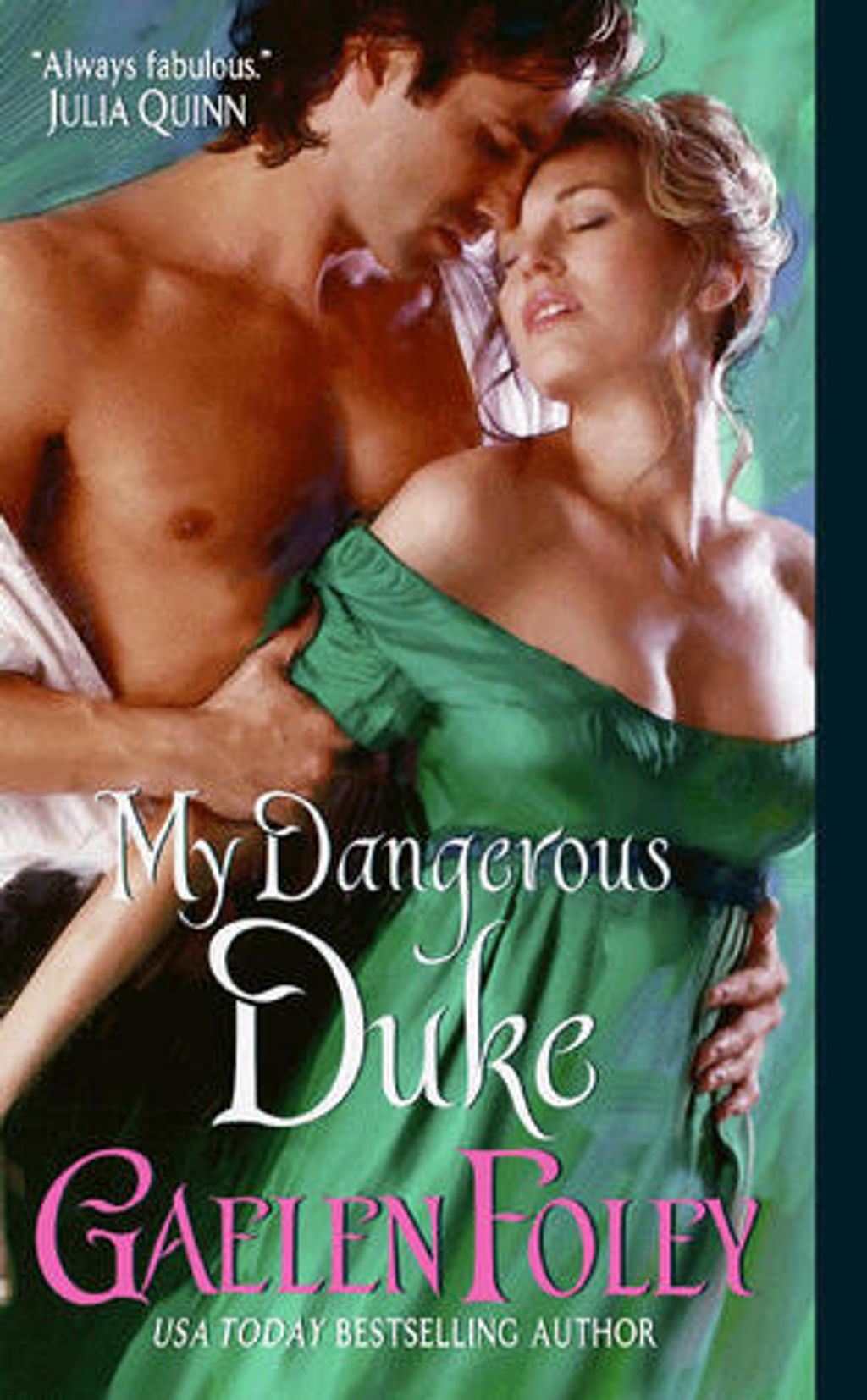 My Dangerous Duke (The Inferno Club #2)
by Gaelen Foley
Goodreads rating: 3.92
The Inferno Club: In public, this scandalous society of London aristocrats is notorious for pursuing all manner of debauchery. But in private, they are warriors who would do anything to protect king and country...

They say that the very name of Warrington is cursed...

From a time as old as the cold stone of the duke's ancestral castle, the Warrington men have been plagued by tragedy. But Rohan Kilburn, the Duke of Warrington, has vowed to escape the predestined torment by forsaking love and devoting his life to the Inferno Club and its secret mission.

And then she is brought to him unbidden by cutthroats hoping to calm the duke's infamous temper—a sacrificial virgin of sorts. But even overpowered, Kate Madsen will be no man's sacrifice. And the duke's price for claiming her may be what he has sworn never to give—the heart he has so long and fiercely guarded—to the beautiful hostage he was never meant to love.
Rental RM4 + Deposit RM21