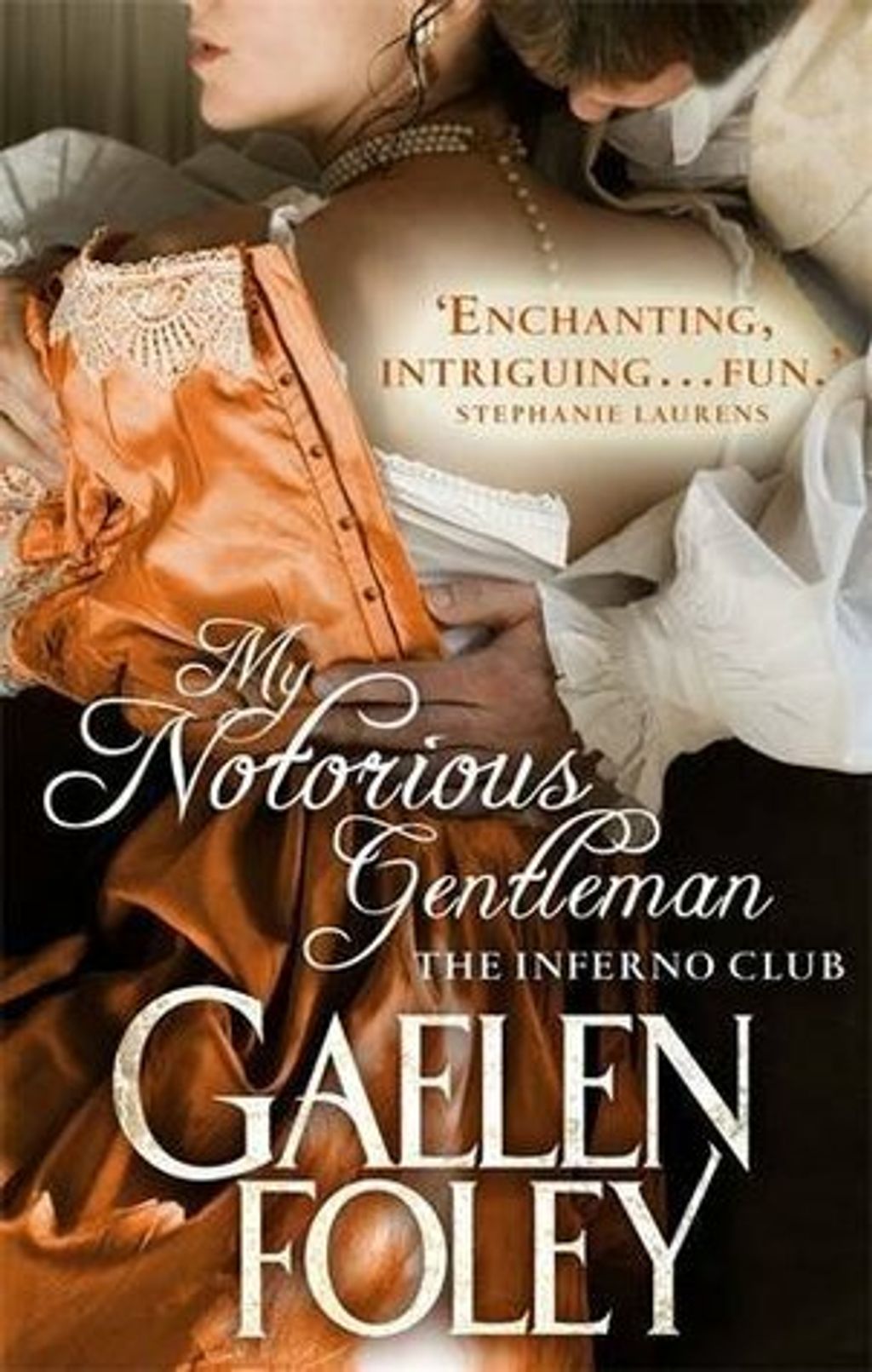 My Notorious Gentleman (Inferno Club #6)
by Gaelen Foley
Goodreads rating: 3.92
Notorious and fearless, Lord Trevor Montgomery must confront his greatest challenge yet: marriage!

Shy, warm-hearted Miss Grace Kenwood knows she has no chance of tempting her new neighbor, Lord Trevor Montgomery. Every eligible beauty is swooning over the brooding former spy. Even though he once kissed her senseless, he can have no interest in someone like her. Yet somehow, the seductive rogue unleashes her own inner devil…

Every lady loves a hero, but Trevor has no interest in any of them— except for the refreshingly candid Grace. If he had a heart left, Grace might steal it. She insists he's better than he thinks. He's sure she's absolutely wrong. Until danger threatens, and Trevor rediscovers how easy it is to be a hero…for the right lady.
Rental RM4 + Deposit RM21