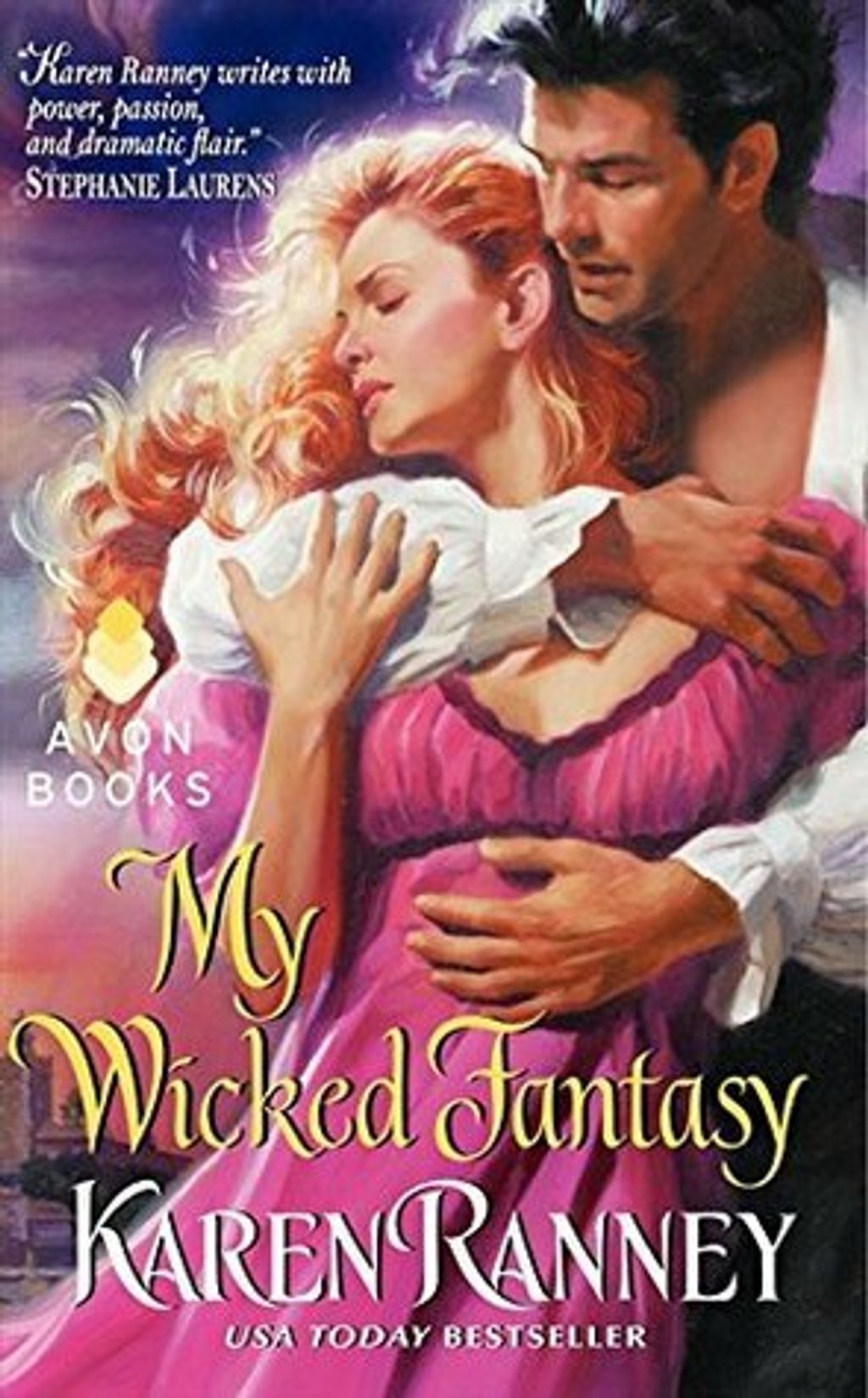 My Wicked Fantasy
by Karen Ranney
Goodreads rating: 3.50
An Explosive Encounter
Mary Kate Bennett was married too early, widowed too young, and left to fend for herself without a penny. Her path was never meant to cross with Archer St. John's, except for a terrible carriage accident with the wickedly handsome Earl of Sanderhurst. Mary Kate awakens in a mysterious lord's bed to a life more luxurious than she could have ever imagined, facing a man she's never met before, but instinctively knows...
A Heart Held Hostage
The whispers about Archer follow him wherever he goes. Had the reclusive nobleman murdered his unhappy countess? When Mary Kate enters his life so unexpectedly, the bold earl is convinced that she has all the answers he has been searching for. So why can't he think of anything else besides her decadently red hair, her luminescent skin, and the feelings this vibrant, spirited beauty evokes within his masculine soul?
A Wicked Fantasy
Their love can be a fantasy, or it can be strong enough to entwine their destinies forever.
Rental RM4 + Deposit RM21