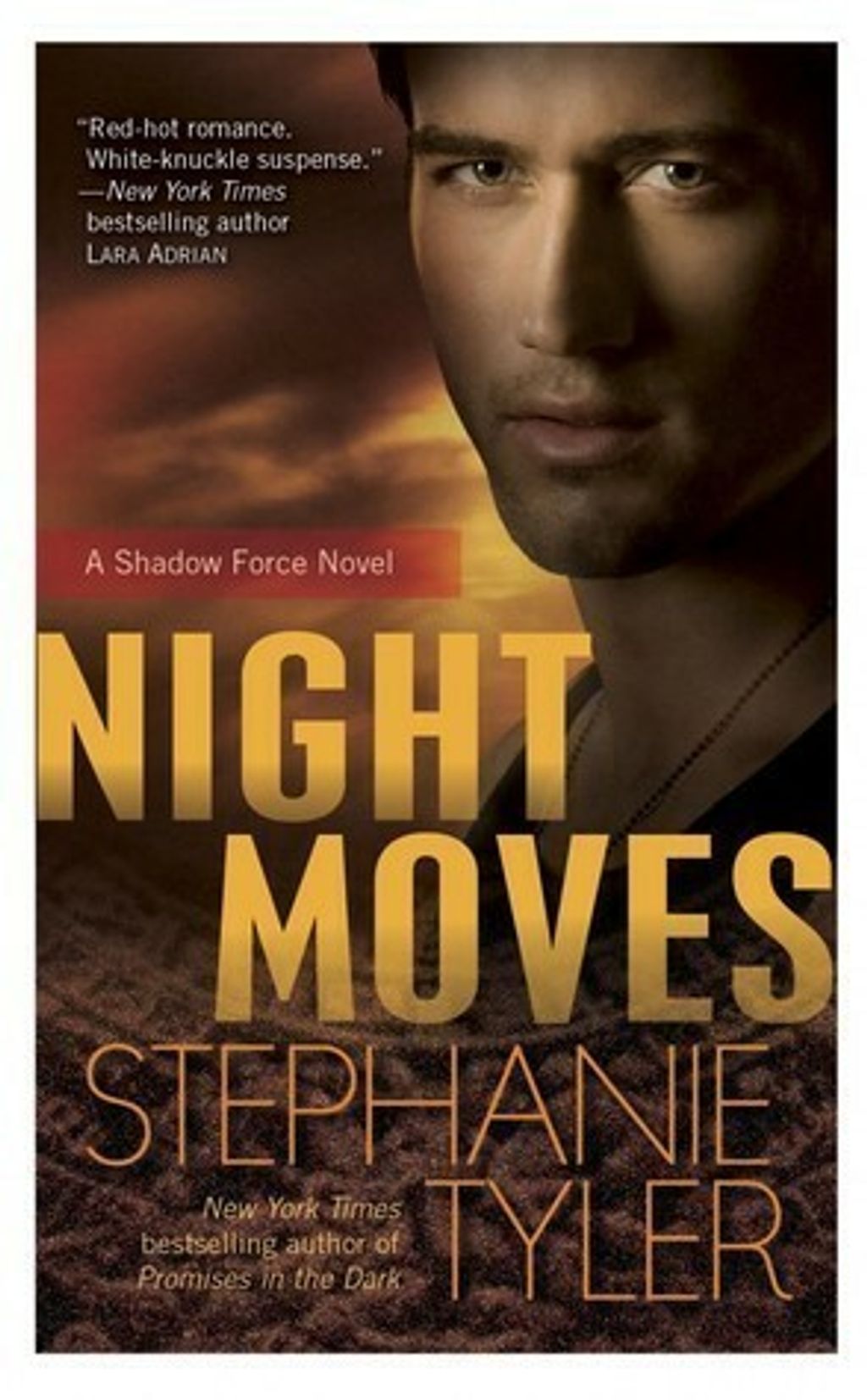 Night Moves (Shadow Force #4)
by Stephanie Tyler
Goodreads rating: 4.12
Anything can happen under the cover of darkness.

Kell Roberts has walked the thin line between life and death for so long that it now feels like home. He is a soldier, a survivor, and a loner. Still, Kell cannot turn his back on the beautiful woman caught in his firefight against the drug lords of Mexico. She says her name is Teddie, but Kell senses there's much more to her story—and it's about to pull him into a mission he didn't sign on for: keeping her alive.

Teddie Lassiter knows this lean, mean rescuer just saved her life, but the steel glint behind those soft gray eyes seem to be hiding something deep. The men after Teddie are deadly, but the man who holds her life in his hands and tempts her with his wicked touch is even more dangerous. He could make her dream about living and loving again. And if they can survive, maybe, just maybe, they can stop fighting the world and each other—and simply surrender.
Rental RM4 + Deposit RM21